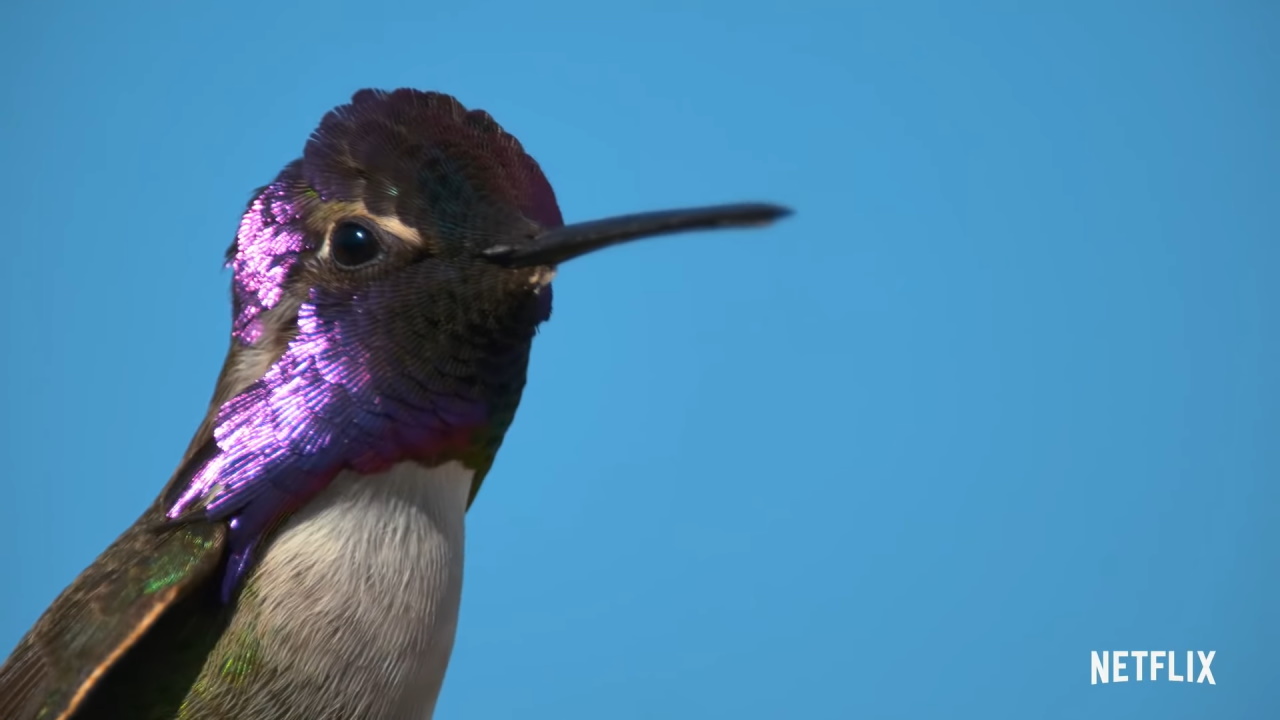 Die Dokumentationen, in denen uns David Attenborough Sachverhalte näher bringt, sind auf ihre ganz eigene Art und Weise beruhigend. Nicht nur aufgrund der eindrucksvollen Bilder unserer Erde, ihrer Pflanzen und Tiere, sondern natürlich auch wegen Attenboroughs sanfter und einnehmender Stimme. Und nun steht eine neue Doku-Serie über das Tierreich in den Startlöchern. In "Das Leben in Farbe mit David Attenborough" (im Original: "Life in Color with David Attenborough") zeigt uns der Naturforscher die Tierwelt aus einer ganz neuen Perspektive, die uns in die unglaubliche Farbwelt der Tiere eintauchen lässt. Dabei wurden sogar neue Kameras explizit für diese Serie entwickelt, die uns diese Farben noch besser wahrnehmen lassen.
"Colors so bold and brilliant, they dazzle our senses."
Die erste Staffel "Das Leben in Farbe mit David Attenborough" startet am 22. April auf Netflix.