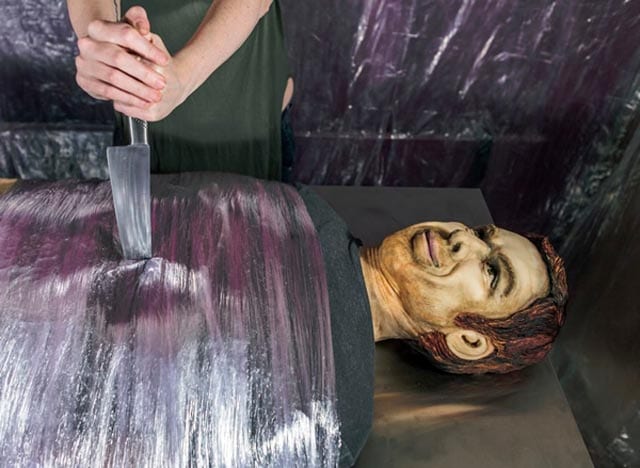 Hoffentlich wird das Serienfinale derart schmackhaft! Miss Cakehead und Conjurer's Kitchen (in Person von Annabel de Vetten) haben sich zusammen getan um unseren liebsten Serienkiller DEXTER nachzubacken – als Torte. Lebensgroß. Verrückt!
Stilecht als Killroom inszeniert, liegt der Kuchen (zum Glück nicht nackt!) auf einem Stahltisch, eingewickelt in Frischhaltefolie – kriegt man ja auch nie im Leben an einem Abend aufgegessen.
"The entire cake took over 100 hours to make and weighed over 105 kilograms. 24 eggs, 25 kilograms of flour, 16 kilograms of buttercream, 18 kilograms of sugar, 20 kilograms of sugar paste and marzipan, and 15 kilograms of buttercream were used in the creation of the edible masterpiece. 20 blood oranges were also used, the cake flavour inspired by the iconic titles of the series."
Die Zerstückelung hat schon etwas von den Morden aus Staffel 1 der Serie. Die Aufnahmen, in denen kanibalistisch das Gesicht von DEX gegessen wird, sind aber ungleich verstörender…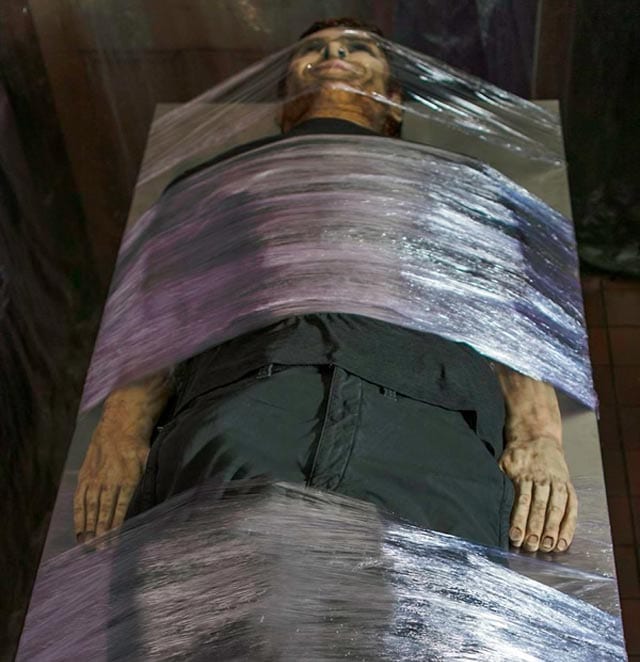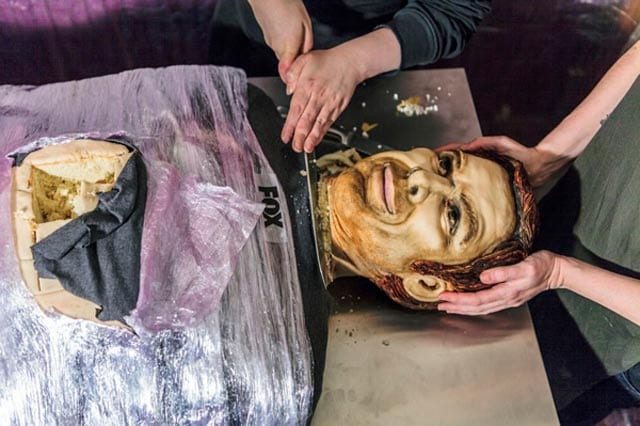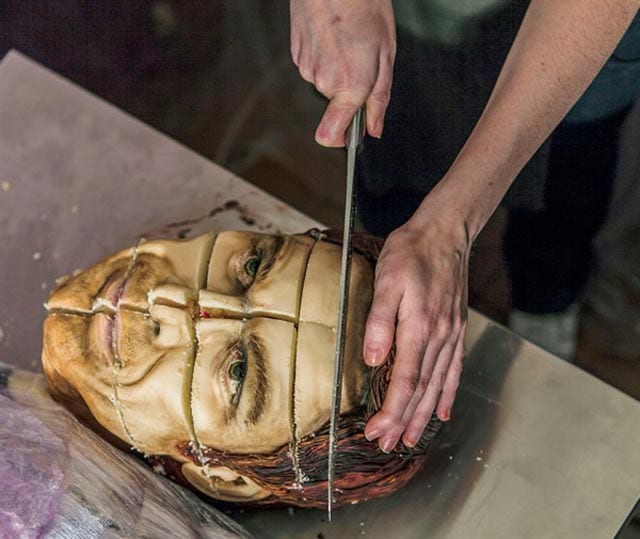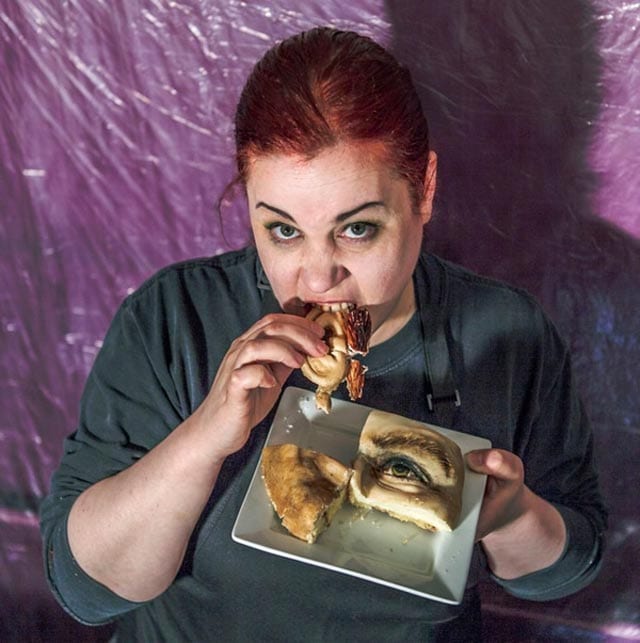 Eine schöne Hommage an die Serie, die letzten Sonntag in die achte und letzte Staffel gestartet ist. Mehr Fotos gibt es hier zu sehen. Guten Appetit!
via: drlima