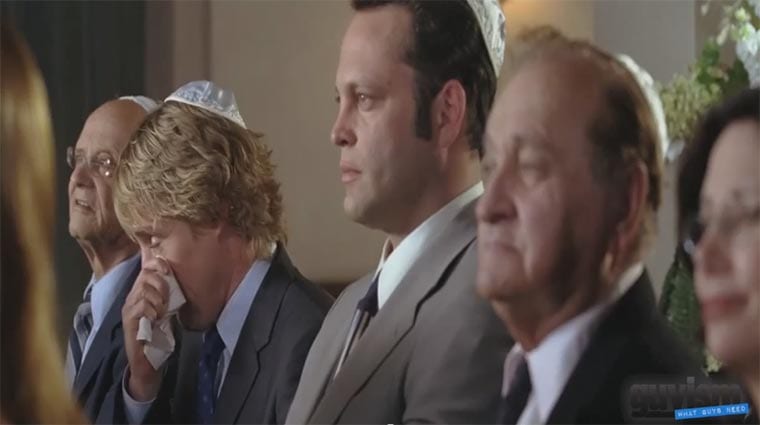 Ein sensationeller Schnitt von YouTuber guyismdotcom, der sich der epischen Red Wedding-Szene aus der letzten Game of Thrones-Folge angenommen hat. Und damit ist auch klar: HIER SIND DERBE SPOILER ZU SEHEN!!
Ich selbst habe tatsächlich aufgeholt! Bin up to date mit der Serie und muss schon sagen: die Szene kam überraschend. Und vor allem das Ende war so unerwartet stumpf und abgekühlt. Hier jedenfalls die schöne Auflösung, wie es wohl wäre, wenn die Wedding Crashers auch hier vor Ort gewesen wären…
"What happens when it's time for a wedding in the Frey household? Vince Vaughn and Owen Wilson have to CRASH IT."
G.R.R. Martin war bei Conan und hat unter anderem Reaktionen auf die Red-Wedding-Szene zu sehen bekommen.
via: brobible