Drei STAR Originals starten im August 2021 bei Disney+, und darunter ist auch ein spannender Musik-Titel für alle Fans der Beatles. Paul McCratney gibt exklusive Einblicke in sein Leben und seine Arbeit. Ansonsten fügt Disney "Empire" mit 3 Staffeln zum Programm hinzu und ziemlich viele weitere Katalog-Titel – das Angebot wird einfach immer umfangreicher. Neu dabei sind z.B. "Bob's Burgers", "Breeders" (Staffel 3 läuft aktuell auf Sky), "9-1-1: Lone Star" oder auch "Devs".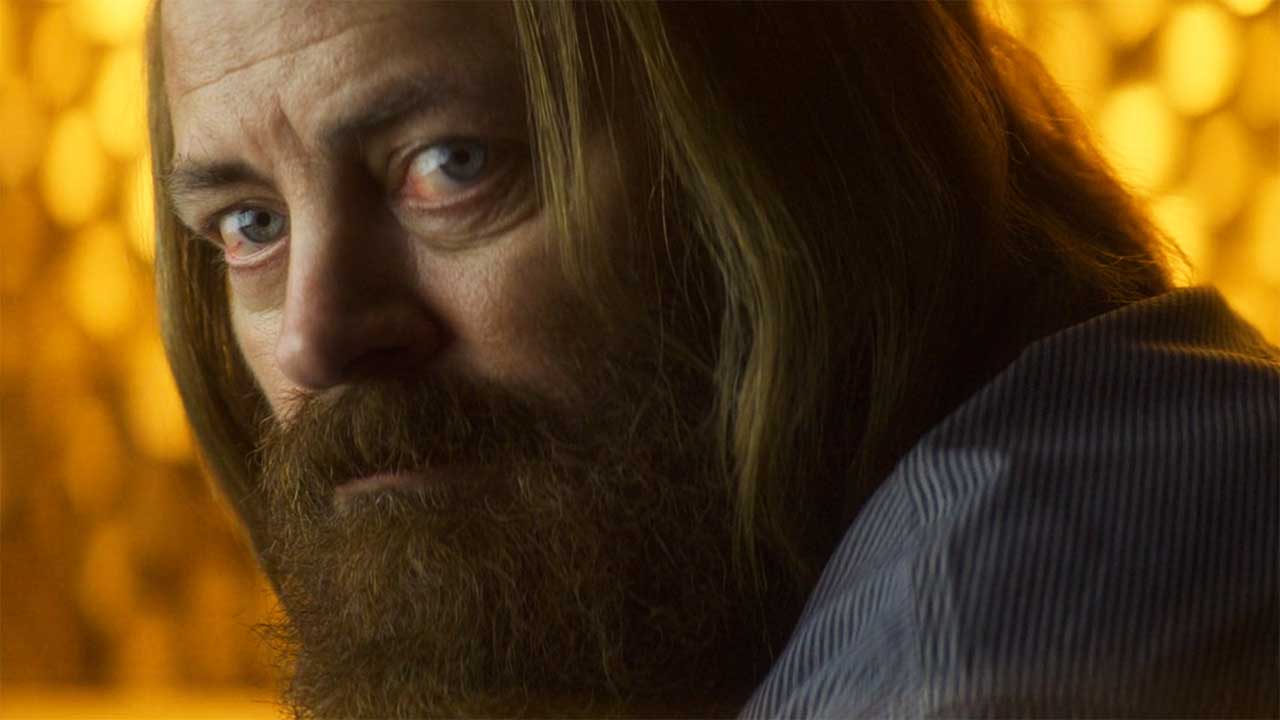 "Good Trouble" (Staffel 1+2) – ab 4. August exklusiv auf Disney+
Nach dem College-Abschluss ziehen Callie und Mariana ins Zentrum von Los Angeles. Die Schwestern navigieren durch Liebe, Sex und die komplizierten Beziehungen von Twens in einer neuen Stadt.
"Empire" (Staffel 1-3) – ab 18. August auf Disney+
Der Hip-Hop-Künstler und CEO von Empire Entertainment, Lucious Lyon, hat immer uneingeschränkt regiert, aber eine medizinische Diagnose sagt voraus, dass er in drei Jahren arbeitsunfähig sein wird, wodurch die Haie allmählich zu kreisen beginnen. Ohne seine Familie weiter zerstören zu wollen, muss er entscheiden, welcher seiner drei Söhne sein Nachfolger werden soll.
"Tyrant" (Staffel 1-3) – ab 18. August auf Disney+
"Tyrant" ist die Geschichte des jüngsten Sohnes eines Diktators aus dem Nahen Osten, der nach einem freiwilligen 20-jährigen Exil in seine Heimat zurückkehrt. Zurückversetzt in eine Politik seiner Familie und seines Landes wie zu seiner Jugendzeit, muss er sich den krassen Realitäten seiner Vergangenheit stellen und sieht sich dem Druck ausgesetzt, eine aktivere Rolle im Regime seiner Familie zu übernehmen.
"McCartney 3,2,1" – Star Original ab 25. August exklusiv auf Disney+
Darauf freue ich mich schon wirklich sehr: Paul McCartney setzt sich für ein seltenes, ausführliches Einzelgespräch mit dem legendären Produzenten Rick Rubin zusammen, um über seine Arbeit mit den Beatles, den 70er-Jahre-Arena-Rock von Wings und seine 50 Jahre und mehr als Solokünstler zu sprechen. In dieser sechsteiligen Serie, die Musik und Kreativität erforscht, treffen Sie Paul und Rick zu einem Gespräch über das Songwriting, Einflüsse und persönliche Beziehungen.
"Vacation Friends" – Star Original ab 27. August exklusiv auf Disney+
In dieser Komödie freunden sich die strenggläubigen Marcus und Emily (Lil Rel Howery, Yvonne Orji) mit den wilden Partylöwen Ron und Kyla (John Cena, Meredith Hagner) in einem Resort in Mexiko an. Das sonst so besonnene Paar lebt den Moment und genießt eine Woche lang hemmungslosen Spaß und Ausschweifungen mit seinen neuen "vacation friends".
"Only Murders In The Building" (Staffel 1) – Star Original ab 31. August exklusiv auf Disney+
Steve Martin gibt's mal wieder zu sehen – ist ja schon gefühlt eine Ewigkeit her. Aus der Feder von Steve Martin, Dan Fogelman und John Hoffman folgt "Only Murders In The Building" drei Fremden (Steve Martin, Martin Short und Selena Gomez), die eine Obsession für wahre Verbrechen teilen und plötzlich in eines verwickelt werden. Als sich ein grausiger Todesfall in ihrem exklusiven Wohnhaus an der Upper West Side ereignet, vermutet das Trio einen Mord.
Disney+ Serien und Filme: Die Neuheiten bei STAR im August 2021
MITTWOCH, 4. AUGUST

+ Grey's Anatomy, Staffel 17, Episode 12

+ Seattle Firefighter – Die jungen Helden, Staffel 4, Episode 12

+ Good Trouble – Staffel 1 + 2

FREITAG, 6. AUGUST

+ Love, Victor – Staffel 2, Episode 8

+ Bobs Burgers – Staffel 10

+ Joy – Alles außer gewöhnlich

+ Mein Vetter Winnie

+ Romy und Michele – Alle Macht den Blonden

+ Rossini – oder die mörderische Frage, wer mit wem schlief (Constantin Film)

+ That Thing You Do!

MITTWOCH, 11. AUGUST

+ Grey's Anatomy, Staffel 17, Episode 13

+ Seattle Firefighter – Die jungen Helden, Staffel 4, Episode 13 + 14

+ 9-1-1: Lone Star – Staffel 1

+ American Housewife – Staffel 1-3

+ Criminal Minds: Team Red – Staffel 1

FREITAG, 13. AUGUST

+ Love, Victor – Staffel 2, Episode 9

+ Anna und der König

+ Bad Times at the El Royale

+ Black Widow (1987)

+ Das Verschwinden – Staffel 1 (BETA- Film)

+ Tödliche Geheimnisse Teil 1 (BETA-Film)

+ Tödliche Geheimnisse – Jagd in Kapstadt (BETA-Film)

+ Good Bye Lenin! (BETA-Film)

+ Maria, Ihm Schmeckt's Nicht! (Constantin Film)

MITTWOCH, 18. AUGUST

+ Grey's Anatomy, Staffel 17, Episode 14 + 15

+ Seattle Firefighter – Die jungen Helden, Staffel 4, Episode 15

+ Empire – Staffel 1-3

+ Tyrant – Staffel 1-3

FREITAG, 20. AUGUST

+ STAFFEL-FINALE: Love, Victor – Staffel 2, Episode 10

+ 127 Hours

+ Der Club der singenden Metzger (Constantin Film)

+ Die Neue Zeit (Constantin Film)

+ Die Protokollantin (Constantin Film)

+ Sisi – Teil 1 (BETA-Film)

+ Sisi – Teil 2 (BETA-Film)

+ Terminator: Dark Fate

MITTWOCH, 25. AUGUST

+ Akte X – Staffel 10

+ Blutrote Hochzeit – Staffel 1 (BETA-Film)

+ Breeders – Staffel 1

+ Devs

+ Salamander – Staffel 1 (BETA-Film)

FREITAG, 27. AUGUST

+ Vacation Friends

+ Maximilian – Das Spiel von Macht und Liebe (BETA-Film)

+ Volcano: Heißer als die Hölle

+ Was nützt die Liebe in Gedanken (BETA-Film)

+ Walk the Line

+ Wall Street (1987)

+ Wall Street: Geld schläft nicht

DIENSTAG, 31. AUGUST

+ NEUSTART: Only Murders In The Building – Staffel 1, Episode 1

Dieser Beitrag hat mehrere Seiten:

-->