Das Programm bei Disney+ und STAR für August 2021 ist da – und auch dieser Monat hält wieder eine exklusive Marvel-Produktion parat. Nach "WandaVision", "The Falcon and the Winter Soldier", "Loki" und dem Film "Black Widow" (als VIP-Veröffentlichung, Hintergründe dazu hier) steht jetzt die animierte Serie "WHAT F…?" an. Auch sonst gibt's einige spannende Premieren. Und: Der Film "Cruella", der ebenfalls mal als VIP-Premiere gestartet war, wird im August für alle freigeschaltet. Kommen wir zu den Highlights von Disney+ – die Highlights von STAR finden sich dann auf der zweiten Seite.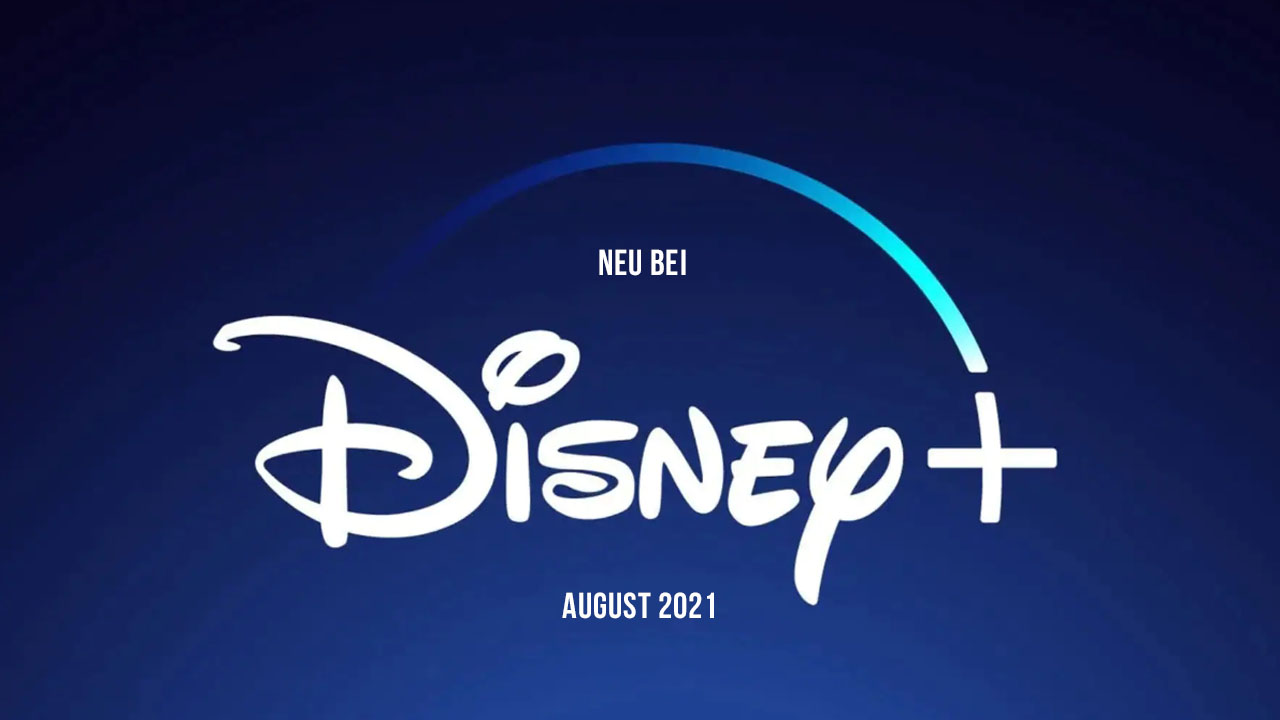 "Käpt'n Balu & seine tollkühne Crew" (Staffel 1) – ab 4. August auf Disney+
Wir begleitem den Buschpiloten Käpt'n Balu, seinen 12-jährigen Navigator Kit, seine Chefin Rebecca Cunningham und den Rest der Crew auf ihren Abenteuern, in denen sie gegen Luftpiraten kämpfen und wunderbare Schätze suchen!
"WHAT IF…?" – Disney+ Original Serie ab 11. August exklusiv auf Disney+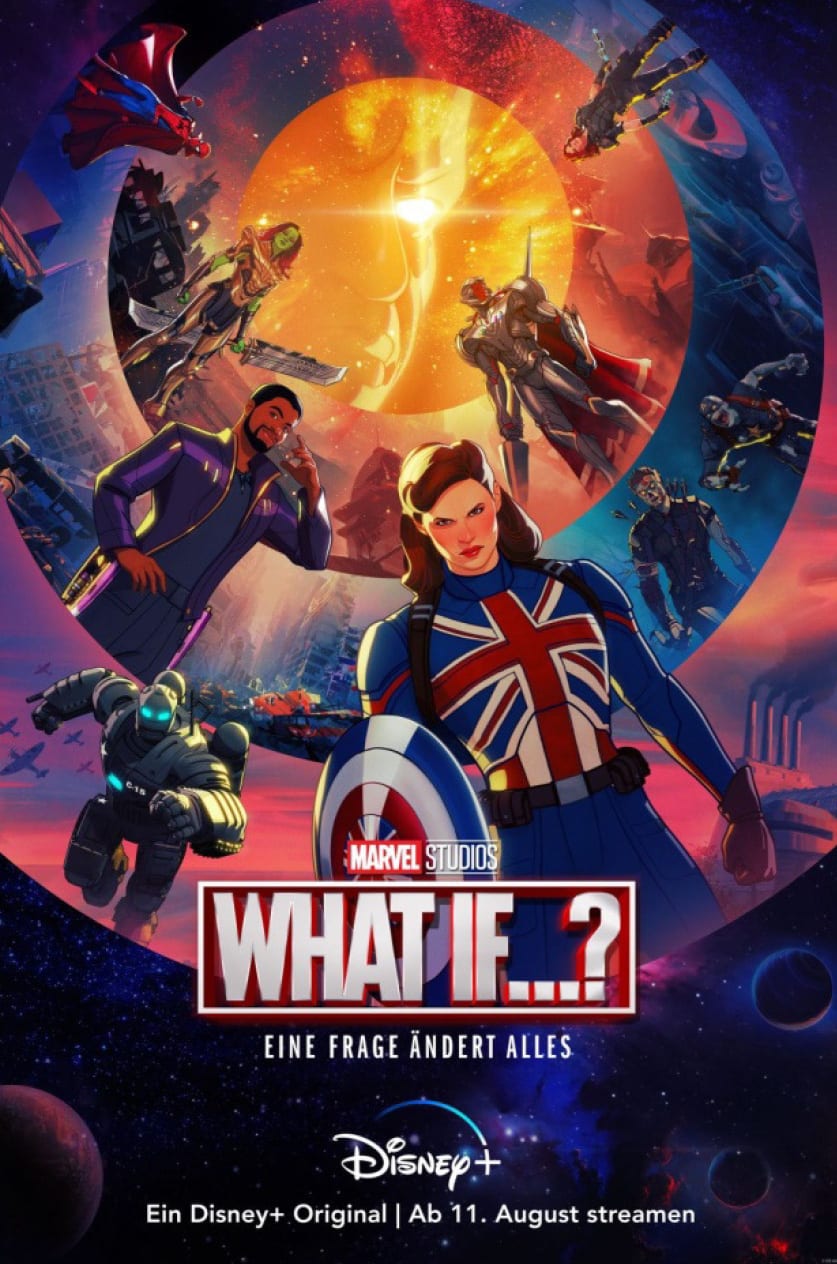 In "WHAT IF…?" wird das Marvel Cinematic Universe (MCU) auf den Kopf gestellt und die Handlung der Filme in eine völlig neue Richtung gelenkt – in diesem Beitrag sind wir schon ausführlicher darauf eingegangen. Die erste Zeichentrickserie der Marvel Studios konzentriert sich auf verschiedene Helden aus dem MCU und wartet mit einer Stimmenbesetzung auf, die eine Vielzahl von Stars umfasst, die ihre Rollen wiederaufnehmen.
"Tagebuch einer zukünftigen Präsidentin" (Staffel 2) – Disney+ Original Serie ab 18. August exklusiv auf Disney+
Die zweite Staffel von "Tagebuch einer zukünftigen Präsidentin" setzt die Herkunftsgeschichte der kubanischen Amerikanerin und zukünftigen Führungspersönlichkeit Elena Cañero-Reed fort, als sie in die siebte Klasse kommt. Die Coming-of-Age-Serie und Familienkomödie, die mit Auszügen aus Elenas Tagebuch erzählt wird, folgt Elena durch die Höhen und Tiefen der Mittelschule, die sie auf den Weg zur Präsidentin der Vereinigten Staaten bringt.
"Tierisch gute Erziehung" (Staffel 1) – Disney+ Original Serie ab 18. August exklusiv auf Disney+
Tier-Fans sollten sich dieses Disney+ Original in den Kalender eintragen: Wir erleben das außergewöhnliche Abenteuer, wie Tierbabys gut geschützt im Mutterleib heranwachsen, um nach ihrer Geburt die ersten, zaghaften Schritte ins Leben in der Wildnis zu unternehmen. Jede Episode sieht die Transformation eines anderen Tieres.
"Cruella" – ab 27. August für alle Abonnenten auf Disney+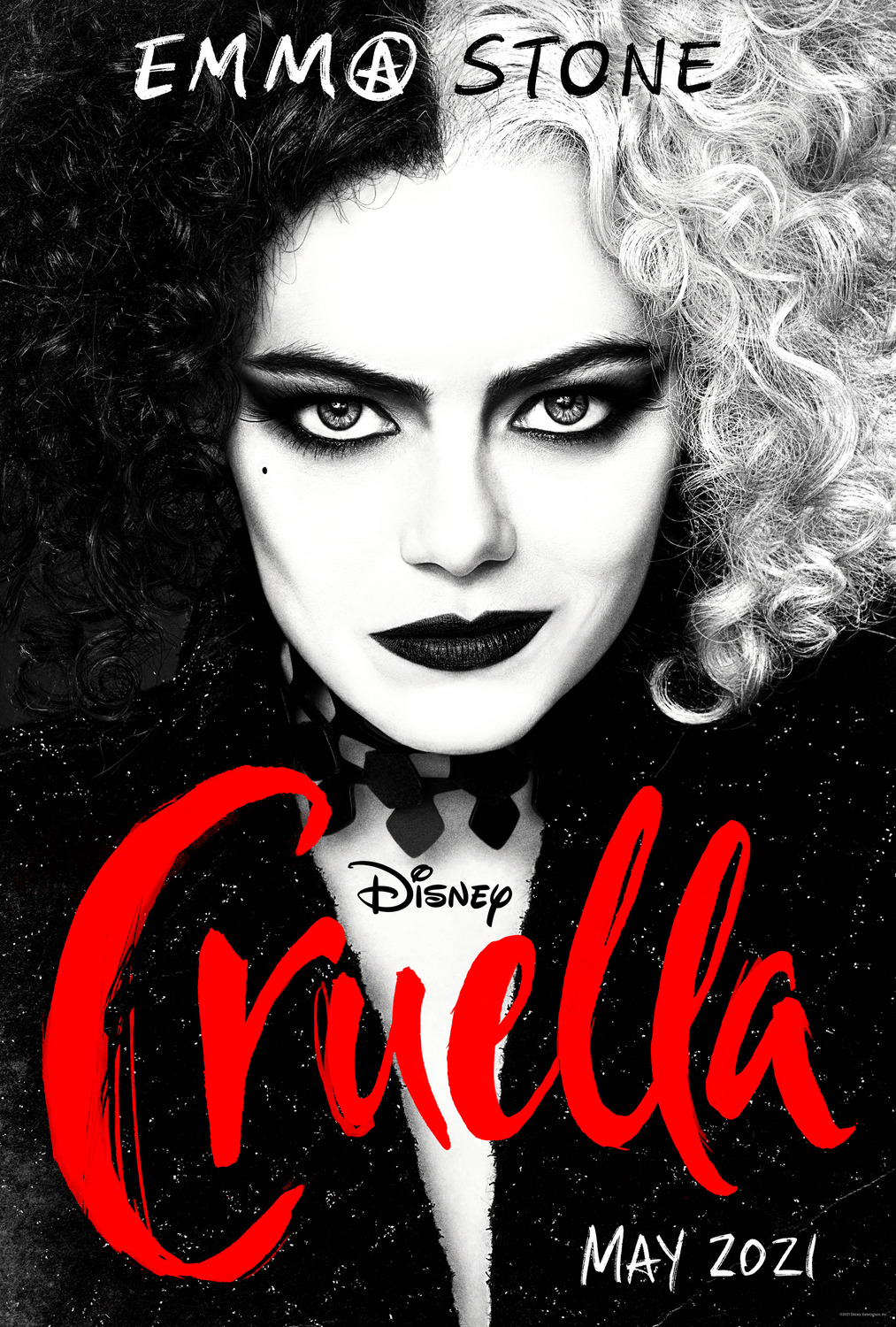 "Cruella" feierte bei Disney+ schonmal Premiere, allerdings nur als kostenpflichtiges VIP-Angebot. Jetzt kommt die Produktion mit Oscar-Gewinnerin Emma Stone ("La La Land") für alle Disney+ Abonnenten ins Programm. Zur Erinnerung: Inmitten der 1970er Punk-Rock-Revolution in London folgt der Film der jungen, überaus cleveren und kreativen Trickbetrügerin Estella, die fest entschlossen ist, eine erfolgreiche Designerin zu werden. Sie freundet sich mit einem jungen Diebespaar an, und gemeinsam schaffen sie es, sich auf den Londoner Straßen ein Leben aufzubauen.
Disney+ Serien und Filme: Die Neuheiten bei Disney+ im August 2021 im Überblick
MITTWOCH, 4. AUGUST

+ Chip und Chap. Das Leben im Park – Staffel 1, Episode 2

+ Marvel Studios LEGENDS – Staffel 1, Episoden 10-12

+ Monster bei der Arbeit – Staffel 1, Episode 6

+ Scott & Huutsch – Staffel 1, Episode 3

+ Walt Disney Animation Studios: "Kurzschluss" Experimentalfilme – Staffel 2

+ Die wunderbare Welt von Micky Maus – Staffel 1, Episode 13 + 14

+ Käpt'n Balu & seine tollkühne Crew – Staffel 1 (Disney)

FREITAG, 6. AUGUST

+ STAFFEL-FINALE: Die geheime Benedict-Gesellschaft – Staffel 1, Episode 8

+ Star Wars: The Bad Batch – Staffel 1, Episode 15

MITTWOCH, 11. AUGUST

+ NEUSTART: What If…? – Staffel 1, Episode 1

+ Chip und Chap. Das Leben im Park – Staffel 1, Episode 3

+ Monster bei der Arbeit – Staffel 1, Episode 7

+ Scott & Huutsch – Staffel 1, Episode 4

+ Die wunderbare Welt von Micky Maus – Staffel 1, Episode 15 + 16

FREITAG, 13. AUGUST

+ Star Wars: The Bad Batch – Staffel 1, Episode 16

MITTWOCH, 18. AUGUST

+ Chip und Chap. Das Leben im Park – Staffel 1, Episode 4

+ Monster bei der Arbeit – Staffel 1, Episode 8

+ Scott & Huutsch – Staffel 1, Episode 5

+ Tagebuch einer zukünftigen Präsidentin – Staffel 2

+ Tierisch gute Erziehung – Staffel 1

+ What If…? – Staffel 1, Episode 2

+ Die wunderbare Welt von Micky Maus – Staffel 1, Episode 17 + 18

MITTWOCH, 25. AUGUST

+ Chip und Chap. Das Leben im Park – Staffel 1, Episode 5

+ Die wunderbare Welt von Micky Maus – Staffel 1, Episode 19 + 20

+ Disney Galerie / Star Wars: The Mandalorian – Staffel 2

+ Monster bei der Arbeit – Staffel 1, Episode 9

+ Scott & Huutsch – Staffel 1, Episode 6

+ What If…? – Staffel 1, Episode 3

+ Mayday – Alarm im Cockpit – Staffel 11, 12, 16-18 (National Geographic)

+ When Sharks Attack – Staffel 6 (National Geographic)

FREITAG, 27. AUGUST

+ Cruella (Für alle Abonnenten)

Auf der nächsten Seite finden sich alle Highlights bei STAR.

Dieser Beitrag hat mehrere Seiten:

-->