Jetzt gibt Disney wirklich kräftig Gas, was die Inhalte des Stresmingdienstes Disney+ angeht: Nach der Erweiterung mit der sechsten Welt im Februar 2021 mit STAR ist der Streamingdienst auf einen Schlag um jede Menge Serien und Filme gewachsen. In den letzten Wochen kamen schon einige Originals dazu – und jetzt steht ein großer weiterer Schwung an – unter anderem die neue "Star Wars"-Serie "The Bad Batch", aber auch "High School Musical: Das Musical: Die Serie" mit Staffel 2 und – als nächste VIP-Premiere (gegen Aufpreis also) – "Cruella".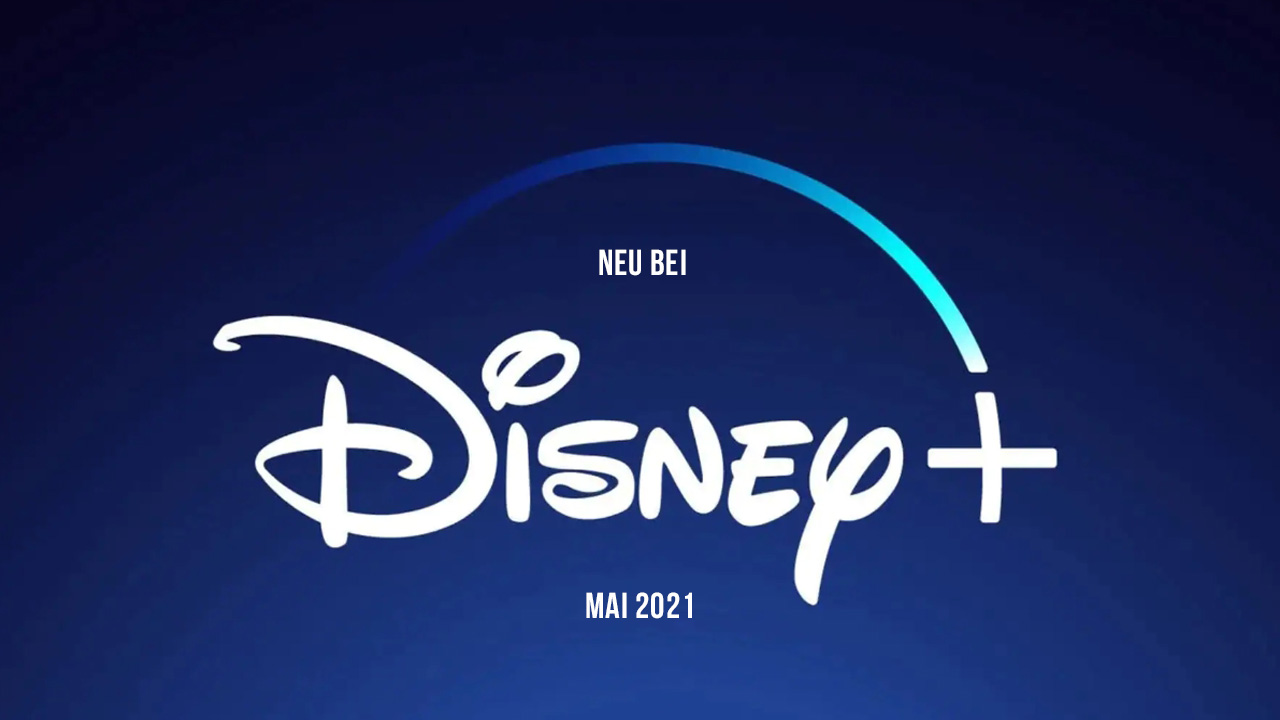 Eingeführt worden ist mittlerweile bekanntlich die Kindersicherung – damit sind jetzt auch Inhalte verfügbar, die über der Grenze von FSK12 liegen – mehr Infos dazu hier.
Disney+ Serien und Filme: Das sind die Neuheiten im Mai 2021 im Detail
"Star Wars: The Bad Batch" – Disney+ Original, ab 4. Mai exklusiv auf Disney+
Über die neue Animationsserie haben wir ja schon einiges berichtet – hier geht's zur Vorschau samt Trailer. Die Serie folgt der Elitetruppe aus experimentellen Klonen der Bad Batch, die ihren Weg in der sich schnell verändernden Galaxis in der unmittelbaren Zeit nach den Klonkriegen finden müssen. Die Mitglieder der Bad Batch setzen sich als einzigartige Truppe von Klonen zusammen, die sich genetisch von ihren Brüdern in der Klonarmee unterscheiden. "Star Wars: The Bad Batch" startet am 4. Mai mit einem 70-minütigen Special, gefolgt von einer neuen Episode immer freitags ab 7. Mai.
"High School Musical: Das Musical: Die Serie – Staffel 2" – Disney+ Original, ab 14. Mai exklusiv auf Disney+
Die beliebten Schauspielschüler der East High kehren zurück und bereiten sich auf die Aufführung von "Die Schöne und das Biest" für ihr Frühlingsmusical vor – einige Infos dazu hatten wir hier schon zusammengestellt. Die zweite Staffel enthält neu interpretierte Musicalnummern aus den High School Musical-Filmen und der Bühnenproduktion von "Die Schöne und das Biest" sowie brandneue Songs, die sich zu den Hits der ersten Staffel wie "All I Want", "Born to be Brave" und "Just for a Moment" gesellen.
"Cruella" – Ab 28. Mai mit VIP-Zugang auf Disney+, Deutscher Kinostart (sofern möglich): 27. Mai 2021
Disneys "Cruella" ist ein weiterer Kandidat für eine Premiere beim Streamingdienst statt im Kino. Wie vorher zum Beispiel bei "Mulan", muss auch hier eine zusätzliche gebühr entrichtet werden, wenn man den Film frühzeitig sehen möchte. Bei "Cruella" handelt es sich um einen Live-Action-Spielfilm über die rebellischen Anfänge einer der berüchtigtsten – und elegantesten – Schurkinnen der Kinogeschichte: die legendäre Cruella de Vil. "Cruella" spielt im London der 1970er Jahre inmitten der Punk-Rock-Revolution und folgt der jungen Gaunerin Estella, einem cleveren und kreativen Mädchen, das entschlossen ist, sich mit seinen Designs einen Namen zu machen. Disney+ Abonnenten können den VIP-Zugang gegen eine einmalige Zusatzzahlung von 21,99 Euro erhalten.
Disney+ Serien und Filme: Das sind die Neuheiten im Mai 2021 in der Übersicht
DIENSTAG, 4. Mai

+ Star Wars: The Bad Batch – Staffel 1, Episode 1 (Special)

FREITAG, 7. Mai

+ Big Shot – Staffel 1, Episode 4

+ Mighty Duck: Game Changers – Staffel 1, Episode 7

+ Star Wars: The Bad Batch – Staffel 1, Episode 2

FREITAG, 14. Mai

+ NEUSTART: High School Musical Das Musical Die Serie – Staffel 2, Episode 1

+ Big Shot – Staffel 1, Episode 5

+ Mighty Duck: Game Changers – Staffel 1, Episode 8

+ Star Wars: The Bad Batch – Staffel 1, Episode 3

+ Gilbert und Saddie – Staffel 1 (Disney)

FREITAG, 21. Mai

+ NEUSTART: Marvels M.O.D.O.K – Staffel 1, Episode 1

+ Big Shot – Staffel 1, Episode 6

+ High School Musical Das Musical Die Serie – Staffel 2, Episode 2

+ Mighty Duck: Game Changers – Staffel 1, Episode 9

+ Star Wars: The Bad Batch – Staffel 1, Episode 4

+ Inside Pixar (Pixar) – Neue Folgen

+ Afrikas wilde Wunderwelt – Staffel 1(National Geographic)

+ Bluey – Staffel 1 (Disney)

+ Deadly Instincts – Staffel 1 (National Geographic)

+ Drugs Inc: Drogen im Visier (National Geographic)

+ To Catch a Smuggler – Staffel 1 (National Geographic)

+ When Sharks Attack – Staffel 1-6 (National Geographic)

FREITAG, 28. Mai

+ STAFFEL-FINALE: Mighty Duck: Game Changers – Staffel 1, Episode 10

+ Big Shot – Staffel 1, Episode 7

+ High School Musical Das Musical Die Serie – Staffel 2, Episode 3

+ Marvels M.O.D.O.K – Staffel 1, Episode 2

+ Star Wars: The Bad Batch – Staffel 1, Episode 5

+ Disney´s Launchpad

+ Genius – Staffel 1 & 2 (National Geographic)

+ Königreich der Mumien – Staffel 1 (National Geographic)

Was es Neues bei STAR mit FSK12 und darüber gibt, zeigen wir auf der nächsten Seite.

Dieser Beitrag hat mehrere Seiten:

-->