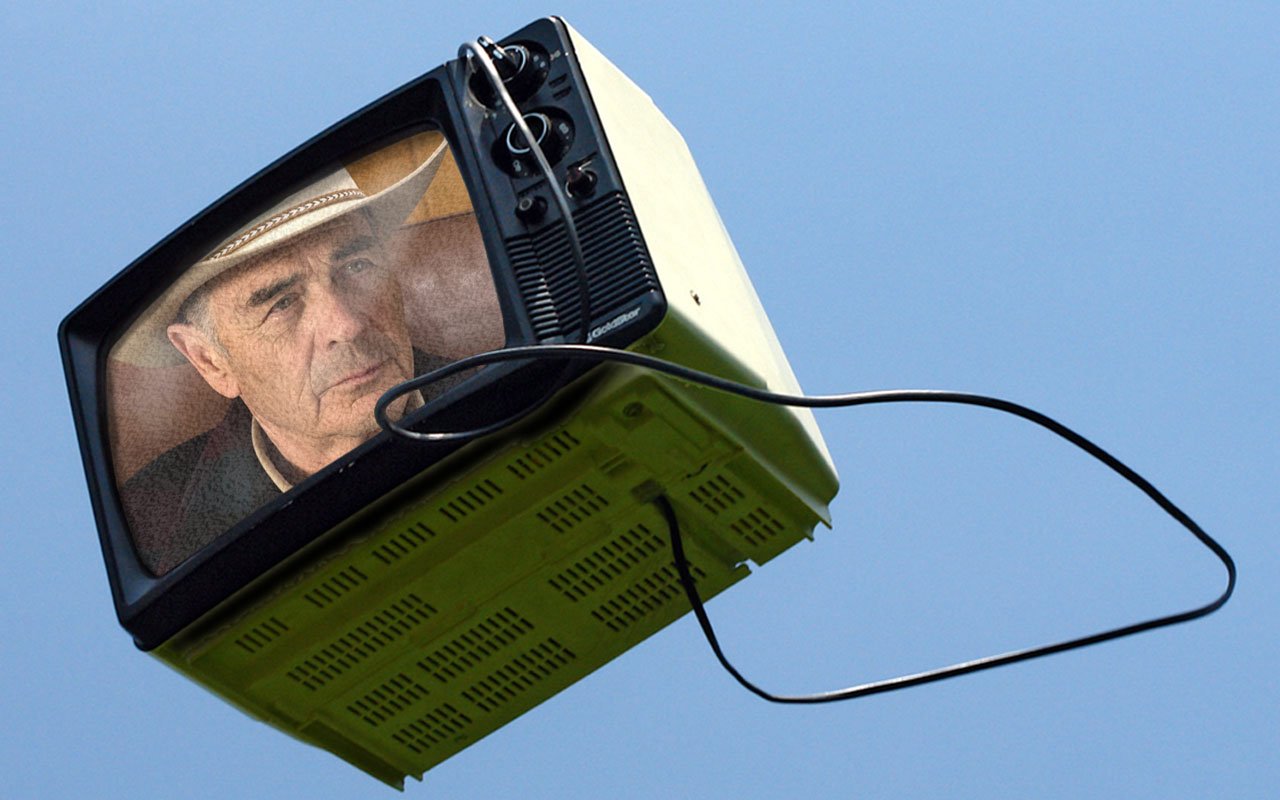 Die Woche beginnt mit einem tragischen Verlust: Robert Forster ist von uns gegangen, der in seinem Schauspieler-Leben an über 185 Film- und Fernsehproduktionen beteiligt war. OK, da waren viele maximal B-Movies dabei, aber er hat nie aufgegeben und immer weitergearbeitet – bis ihn Quantin Tarantino entdeckt hat und Forster im Alter von 56 Jahren noch zu einer Oscar-Nominierung verholfen hat. Zuletzt arbeitete er mit Vince Gilligan und David Lynch zusammen – auch nicht ganz so schlecht. Als eine Art Robert Forster-Gedächtnis-Edition gibt's in dieser Woche in unserer Rubrik "Durch die Woche mit…" für jeden Tag eine Empfehlung für eine Robert Forster-Rolle.
Montag, 14. Oktober 2019
OK, zum Start gibt es natürlich die aktuellste Rolle. In Vince Gilligans "Breaking Bad" war Robert Forster als Staubsaugerverkäufer Ed zu sehen – und das nicht nur in der Serie (Staffel 5, Folge 15), sondern auch im nachgeschobenen "El Camino"-Film. Die Premiere des Netflix-Streifens hat er übrigens nicht mehr erlebt – er starb am gleichen Tag.
Dienstag, 15. Oktober 2019
Kommen wir zu "Twin Peaks". Robert Forster sollte eigentlich schon 1990 in der Original-Serie mitspielen und Sheriff Harry S. Truman verkörpern. Doch Forster hatte schon bei einem anderen Piloten zugesagt – der nie zu einer Serie führte. Die Rolle wurde mit Michael Ontkean besetzt. 25 Jahre später kam es dann aber doch noch zu einer Rolle in der Serie: In Staffel 3 verkörpert er Frank Truman, den Bruder von Harry. In zehn Folgen ist er zu sehen. Das sagte er laut "Welcome to Twin Peaks" über sein Engagement:
"David Lynch, what a good guy he is. He wanted to hire me for the original, 25 years ago, for a part, and I was committed to another guy for a pilot that never went. So I didn't do the original "Twin Peaks," which would have been a life-changer. It's a gigantic hit if you remember those years, a phenomenon. But I didn't do that. […] And this time, I got a call from my agents and they said, David Lynch is going to call you. When he called me five minutes later, he said, "I'd like you to come and work with me again." And I said, "Whatever it is David, here I come!""
Mittwoch, 16. Oktober 2019
Eine zweite Chance bekam Robert Forster 1997, als ihn Quentin Tarantino entdeckte und für den Klassiker "Jackie Brown" engagierte. Da ist er mir auch zum ersten Mal aufgefallen – ich mochte seine ruhige Art und seine großartige Mimik, besonders in diesem Film. Nehmt Euch diesen Film unbedingt vor – lohnt sich!
Donnerstag, 17. Oktober 2019
Nochmal David Lynch – 2001 konnten Lynch und Robert Forster endlich zusammenarbeiten – und auch hier wäre es fast wieder daneben gegangen. Lynch engagierte Robert Forster für "Mulholland Drive", eine Serie, mit der Lynch an den Erfolg von "Twin Peaks" anknüpfen wollte. Nur ein Sender fand sich nicht, so dass aus der Serie nichts wurde. Dafür wurde daraus ein Film – und ein überaus erfolgreicher und sehr angesehener dazu.
Freitag, 18. Oktober 2019
OK, natürlich gehört auch "Alligator" irgendwie auf die Empfehlungsliste dazu. Der Film stammt von 1980 und machte Robert Forster einerseits bekannt, legte ihn aber auch auf Action-Horror-Movies fest – für die nächsten Jahr. Aber ist sicher der richtige Film zum Gruseln am Freitagabend – egal, ob man sich wegen der Geschichte oder wegen der Produktion gruselt.
Samstag/Sonntag, 19. und 20. Oktober 2019
Wochenend-Zeit ist Binge-Zeit. Und da kann man sich am besten eine Serie vornehmen, in der Robert Forster eine wiederkehrende Rolle hatte. In der Sitcom "Last Man Standing" spielte er über sieben Staffeln den Vater der Hauptfigur Mike Baxter – gespielt von Tim Allen. Allen-Fans werden hier zurecht kommen, ansonsten fehlt der Sitcom zwar hier und da der ganz große Witz, aber zum Weggucken am Wochenende reicht's. Und: An einigen Stellen genau hinschauen, wenn Robert Forster Screentime hat – auch hier ist's einfach großartig, wie Robert Forster selbst.

-->