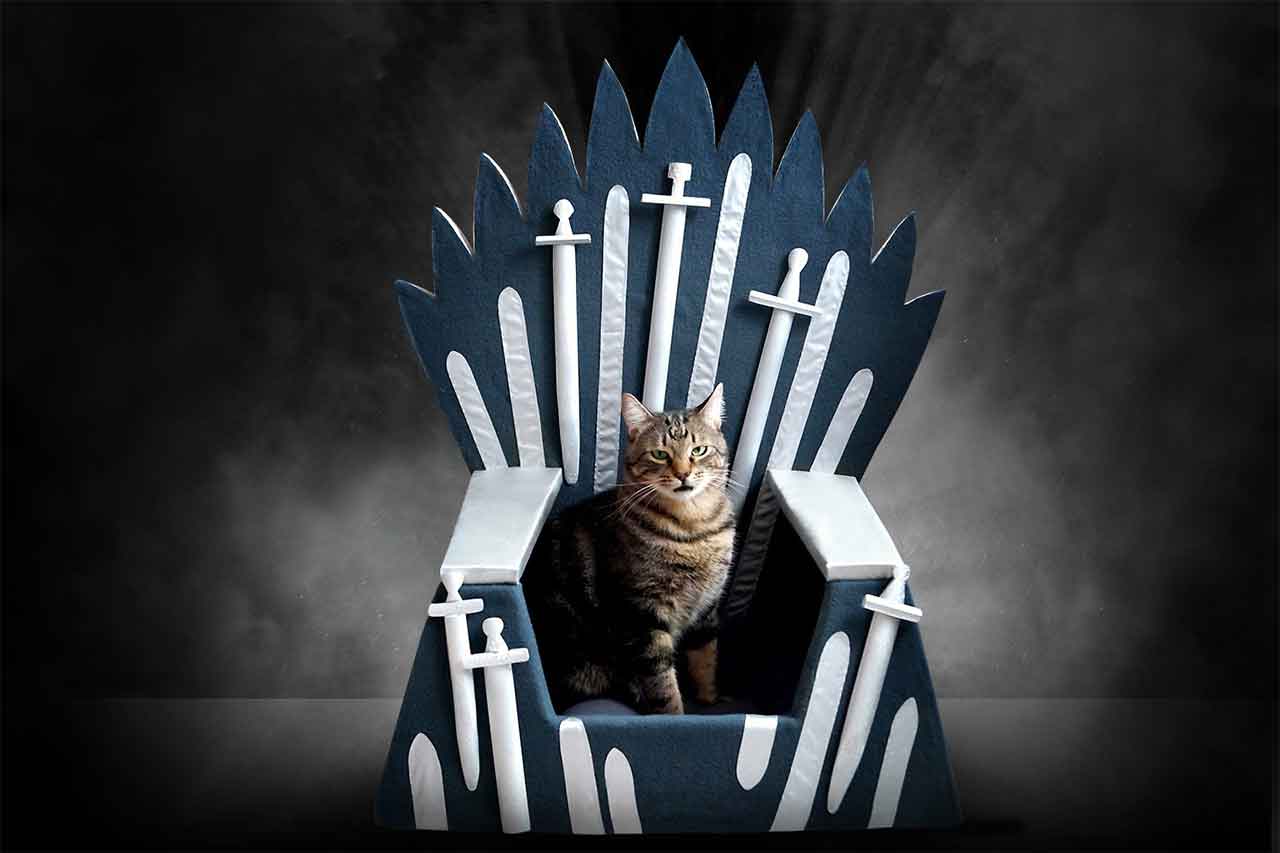 Vor allem Katzen lassen ja gerne mal den hochnäsigen König des Hausreiches heraushängen. Passend zur tiereigenen Lannister-Attitüde kann man ihnen dann auch gleich einen stoffernen Thron geben, oder nicht? Das dachte sich zumindest eine Kundin von Kate Agafonova, die ein Haustierbett im "Game of Thrones"-Design vorgeschlagen. hatte. Die ukrainische Designerin war begeistert, hat ein Design umgesetzt und jetzt ist der Thron für Hund und Katz ihr absoluter Kassenschlager. Bis zum Start der achten und letzten Staffel der Serie dürfte eine sofortige Bestellung bei 4-7 Wochen vermutlich nicht mehr ganz pünktlich ankommen, aber das Serienfinale könnten eure Vierbeiner so vielleicht noch gebührend mitschauen können (vermutlich werden sie aber einfach nur doof drein schauen und sich lieber im mitgesandten Verpackungskarton verkriechen…).
"The throne is made of soft material (foam rubber) with using a construction inside. Covered with soft textile. Decorated with decorative swords painted in silver color, and silver ribbons. All this is supplemented by a soft pillow. It is made of light and dark gray color. Pillow filled with air material – sintepon, kittens like to massage it with paws."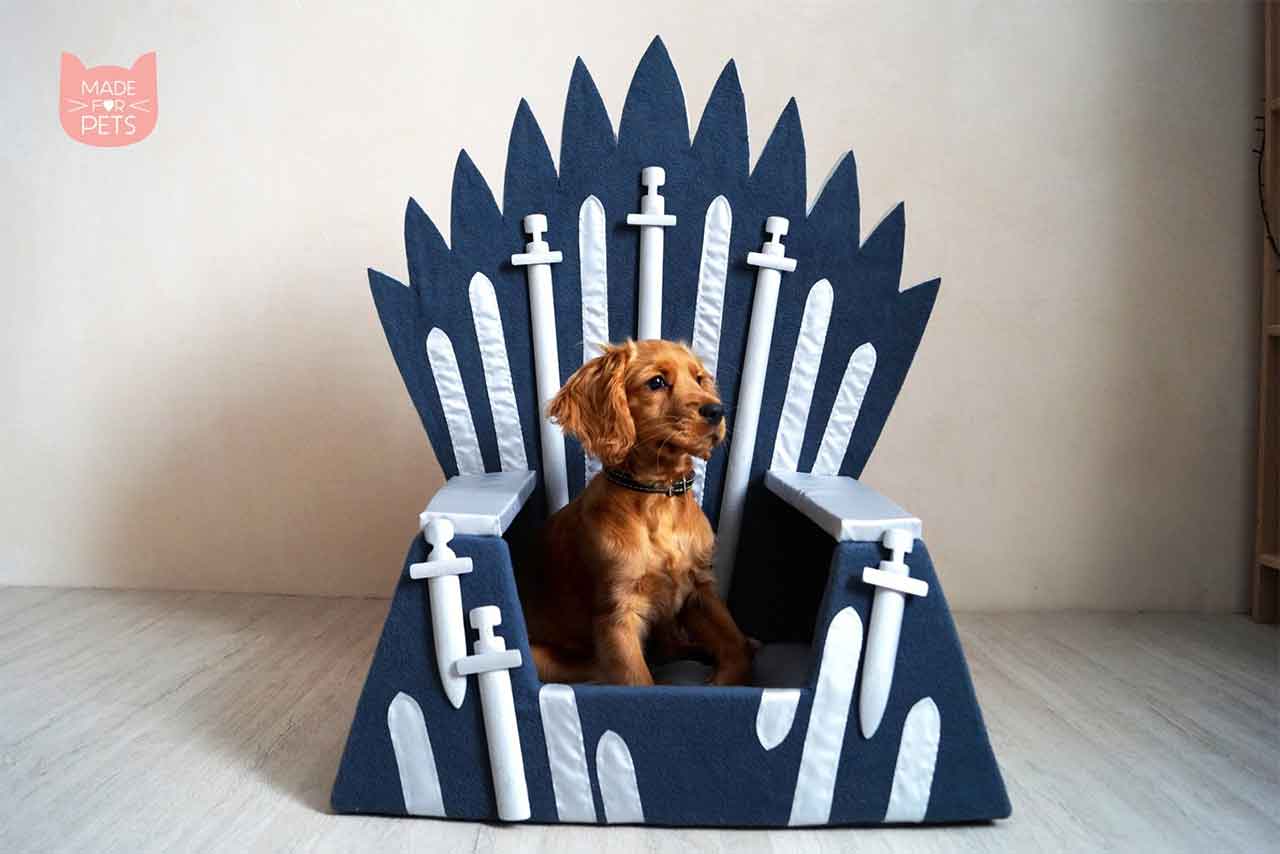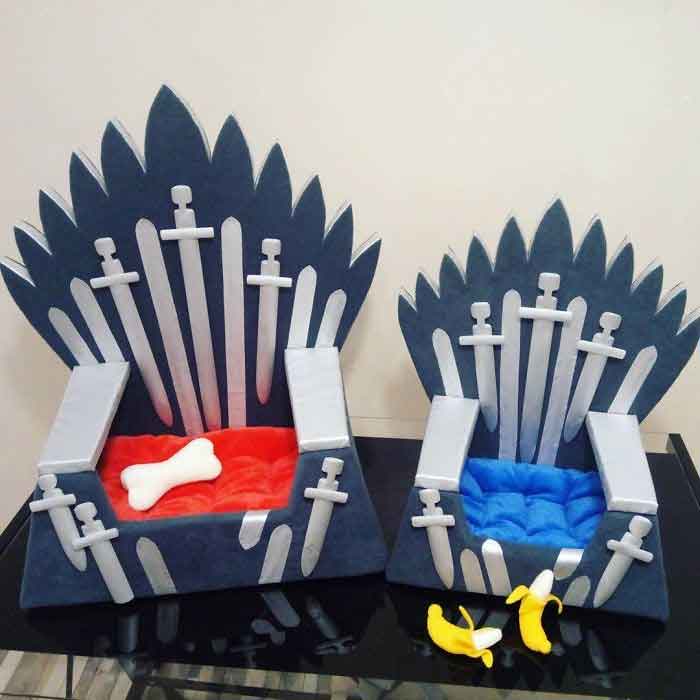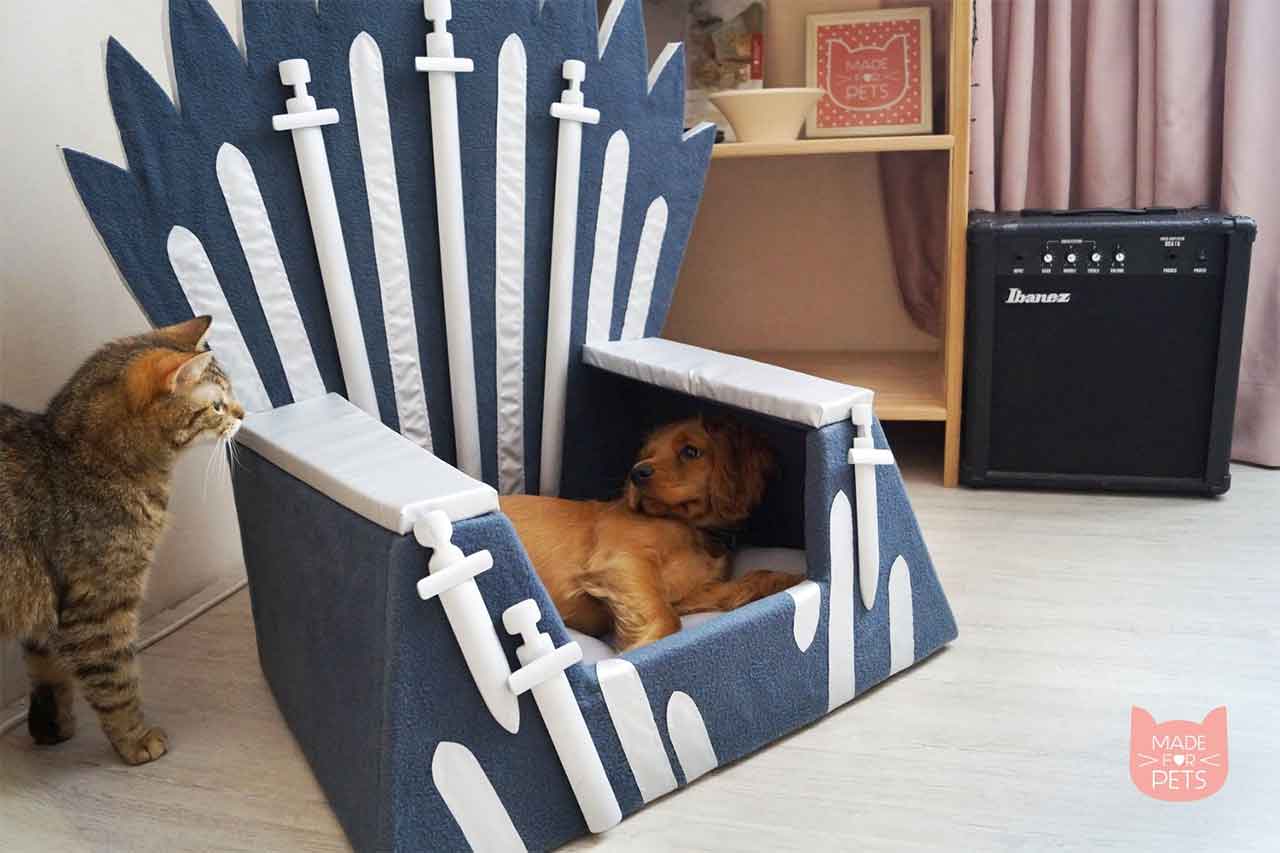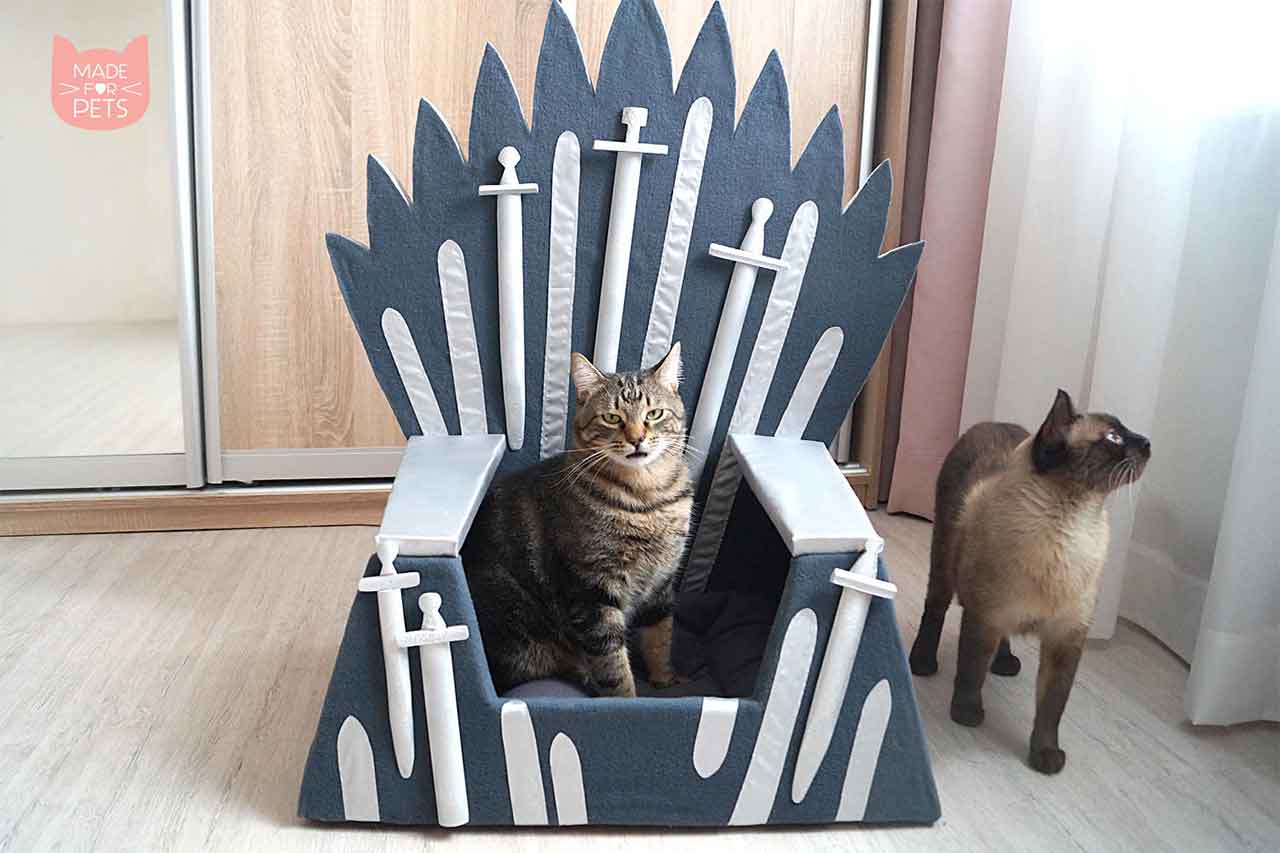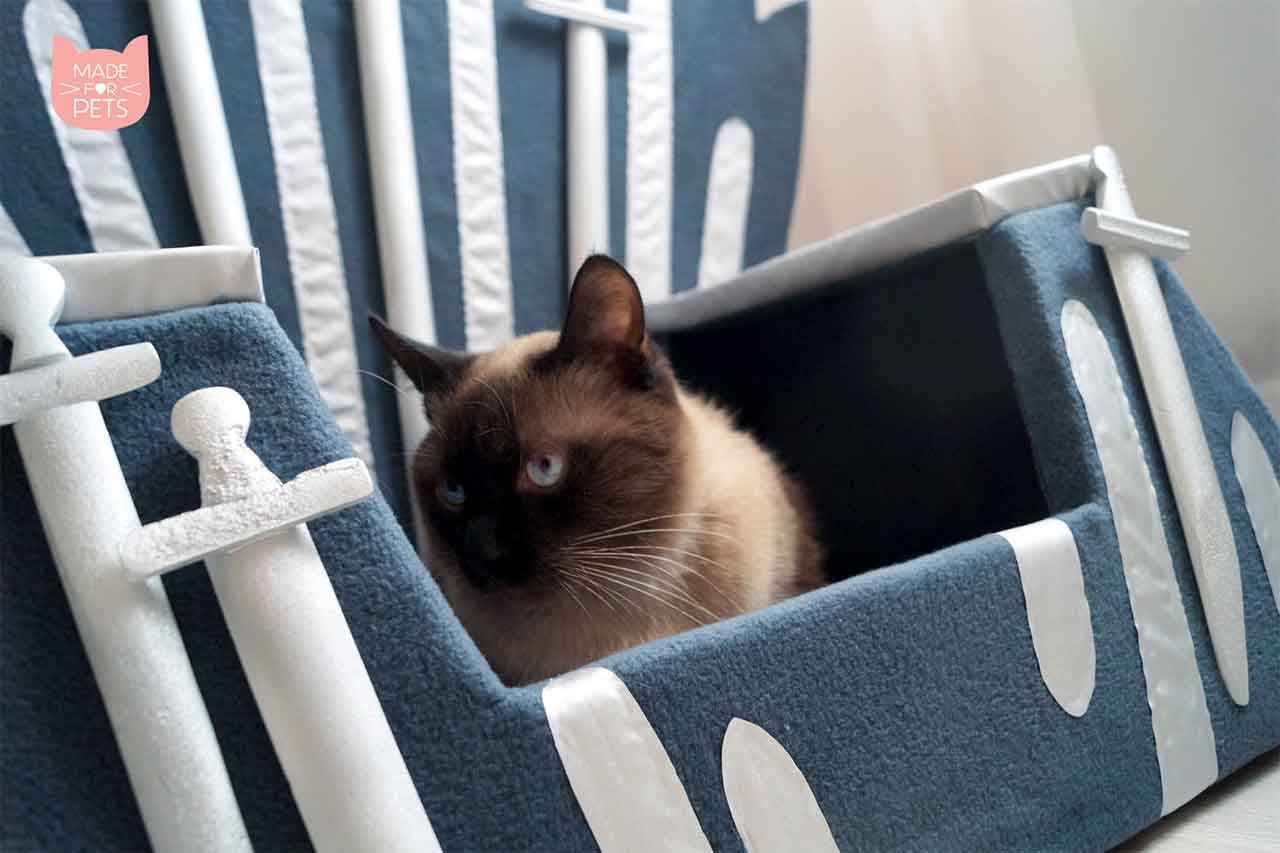 Kaufen kann man die originellen Tierbett-Throne für Serienliebhaber-Haustiere auf Agafonovas Etsy-Account, wobei man ggf. einen Kredit bei der eisernen Bank aufnehmen muss – das Katzenbett schlägt bspw. mit rund 250 Euro (zzgl. rund 20€ Versandkosten) zubuche. Aber das ist eben auch echte Handarbeit und vor allem in der Form vermutlich nirgends anders zu erhalten. Die Vierbeiner werden es euch sicherlich mit Liebe danken (so sehr eine Cersei Lannister halt lieben kann…). Und solltet ihr keine Haustiere haben, kann man bestimmt auch so bestellen und das Kleinkind oder Drachen-Stofftier darin drapieren.
via: boredpanda