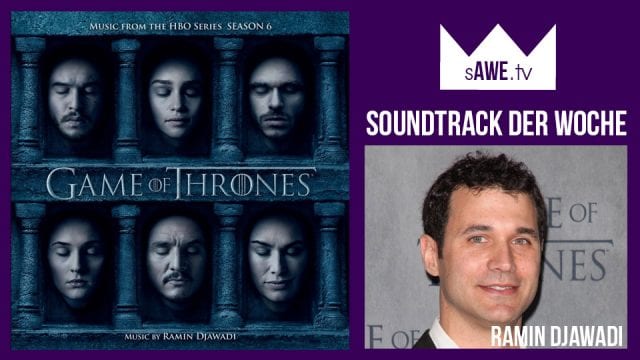 Neue Folge unserer Serie "Soundtrack der Woche": Hier stellen wir Euch regelmäßig Scores, Tracks und Musik-Alben zu unseren Lieblingsserien vor. Dabei gehen wir einerseits auf die Akteure hinter dem Soundtrack ein, aber natürlich auch ausführlich auf die Musik selbst – und ihre Wirkung auf die Serie. Folge 54: Musik in: Game of Thrones S06.
Die Serie – darum geht's
Zu Game of Thrones muss man natürlich nicht viel sagen. Die Serie handelt von dem Kampf unterschiedlicher Häuser oder Familien auf einem fiktiven Kontinent namens Westeros, vom Style her ans Mittelalter angelehnt. Die erste Staffel beginnt mit dem Moment, in dem ein Machtkampf in Westeros zu entstehen droht. Die Häuser Stark, Lannister und Baratheon stehen hier im Mittelpunkt. Am anderen Ende des Meeres – auf dem Kontinent Essos – planen die letzten überlebenden Mitglieder der ehemaligen Königsfamilie Targaryen die Rückkehr nach Westeros, um den Thron zurückzugewinnen. Gleichzeitig erhebt sich im Norden, jenseits einer großen Mauer, eine Macht, von der während der Thronkämpfe zunächst kaum jemand Notiz nimmt, mal abgesehen von den Männern der Nachtwache, die die Mauer bewachen. Mittlerweile, in der 6. Staffel, ist die Bedrohung wohl bewusst, zumindest in Winterfell.
Game of Thrones Season 6: Hall of Faces Tease (HBO)
Der Komponist
Ramin Djawadi stammt aus dem Ruhrgebiet. Der Deutsch-Iraner wurde 1974 in Duisburg geboren. Er wuchs in Deutschland auf und war von amerikanischen Western sehr angetan. Nachdem er die Filmmusik von Elmer Bernstein zu "Die glorreichen Sieben" gehört hatte, wusste er, dass es Filmmusik sein muss, mit der er sich tagtäglich beruflich auseinandersetzen möchte. Einige seiner Arbeiten haben wir hier ja schon vorgestellt, aber dazu gleich mehr. Zurück zu seiner Person: Djawadi zog nach Los Angeles, machte 1998 seinen Abschluss mit Summa Cum Laude am Berklee College of Music, ehe er von Hans Zimmer angeworben wurde. Er assistierte ihm in Zimmers Filmmusik-Schmiede Remote Control Productions, unter anderem bei Fluch der Karibik oder auch bei Batman Begins. Die Scores zu Deception, Pacific Rim oder Iron Man (bei den beiden letzteren jeweils mit Grammy-Nominierung) stammen allerdings aus seiner Feder, wenn auch ebenfalls für Remote Control Productions produziert. Für seine Musik zur Serie Prison Break wurde er 2006 für den Emmy in der Kategorie "Outstanding Main Title Theme Music" nominiert; auch für seine Arbeit an FlashForward bekam er eine Emmy-Nominierung.
Dann kamen mit den Serien "Person of Interest" (den Soundtrack zu Staffel 1 haben wir schon vorgestellt) und "Game of Thrones" (hier geht's zum Score von Staffel 1) DIE großen Projekte, mit denen sich Djawadi seit einigen Jahren hauptsächlich beschäftigt – und die ihn spätestens damit bekannt gemacht haben. Den Job für Game of Thrones hat er unter anderem deswegen bekommen, weil er sich in der bis dahin veröffentlichten Arbeit sehr vielseitig gezeigt hat: Mr. Brooks ist sehr elektronisch, Iron Man hat viel mit harten Gitarrenriffs zu tun, The Clash of the Titans ist sehr orchestral angelegt.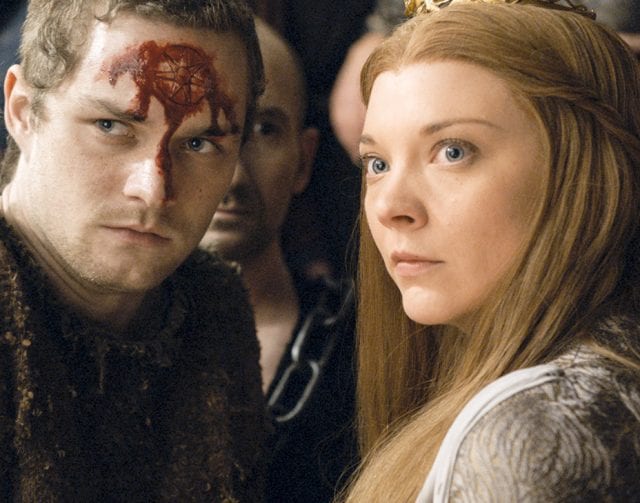 In der aktuellen Staffel von Game of Thrones zeigt sich Ramin Djawadi dann nochmal von einer anderen Seite. Das liegt vor allem an dem bemerkenswerten "Light of the seven", das ein neues Instrument bei Game of Thrones einführt – das Klavier. Die beiden Showrunner David Benioff und Dan Weiss hatten den Komponisten gemeinsam mit Regisseur Miguel Sapochnik auf diese besondere Szene in Folge 10 eingschworen. "Da wird etwas kommen in Episode 10", hatten sie zu ihm gesagt und mit ihm diskutiert, was man musikalisch Neues an dieser Stelle platzieren könnte. Djawadi sah den Rohschnitt der Szene und bemerkte, dass kaum Dialoge enthalten waren – eine gute Gelegenheit für eine lange musikalische Strecke, wie er Vanity Fair verrät:
I saw a first rough cut of it, and then I saw what they were talking about. The opening scene is so long. There's hardly any dialogue. It has this long build, and you don't want to give it away—but you know something's brewing. And slowly, things unravel.
So kam man auf das Klavier. Ramin Djwadi erklärt den weiteren Prozess gegenüber dem Hollywood Reporter so:
The piano is not really in the language of the Game of Thrones score. We went back and forth about it, and then we came up with the organ, which we used last season with Cersei during the atonement walk and some of the other scenes when she's in prison. But the piano was the new instrument. It'll be a big surprise, and it's what we want to achieve. And there's really nothing like it. The piano has this decay and attack at the same time. We even experimented with the harp, but the harp was not as haunting as the piano.
Das Klavier und auch die Orgel hat Ramin Djawadi übrigens selbst eingespielt. Orgel spielt er seit seinem vierten Lebensjahr – damals noch stehend, weil er im Sitzen nicht an die Pedale heranreichte. Jetzt konnte er zum zweiten Mal die Orgel in Game of Thrones unterbringen…

Dieser Beitrag hat mehrere Seiten:

-->