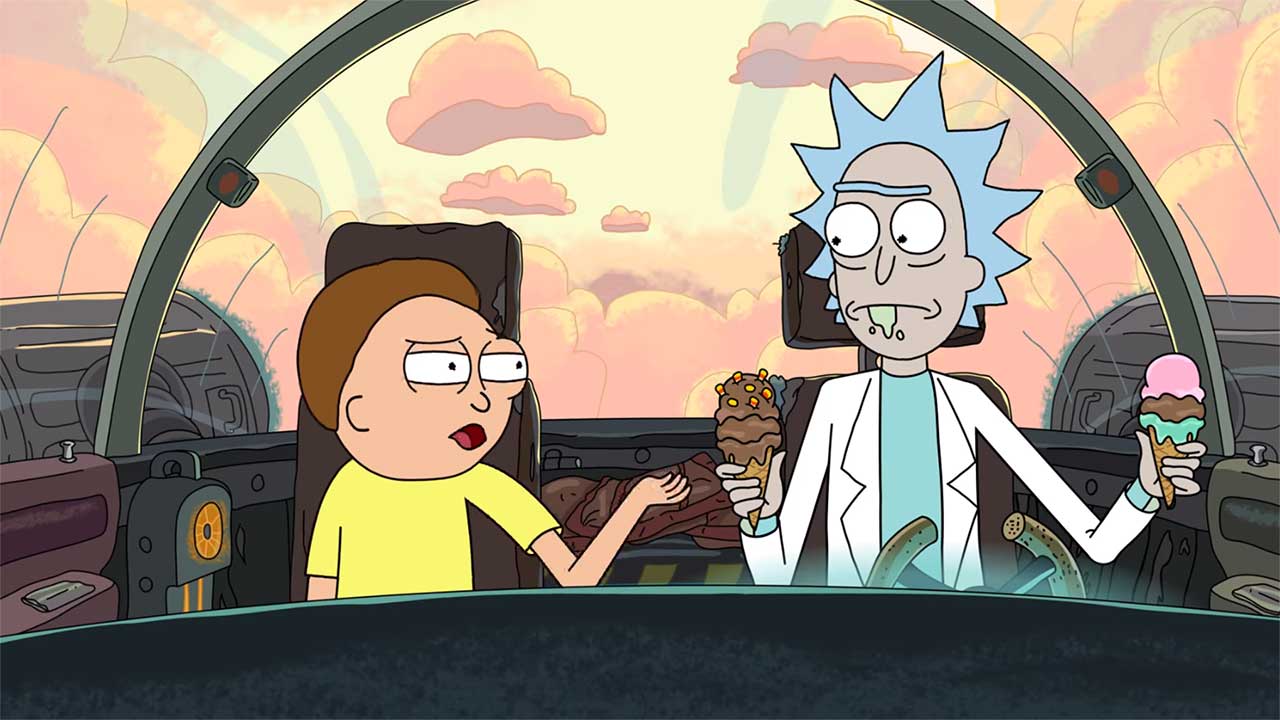 Ein bisschen fühlt sich dieser Schnipsel namens "The Delicious Taste of Ice Cream" wie eine noch nie gesehene Bonus-Szene an, die dem Director's Cut einer Sonder-DVD beiliegt (oder auch wie ein geschmacksverirrter Teaser für Staffel 4). Ein bisschen ist es auch so, denn zum einen ist dieser Dialog jetzt nicht wirklich das Nonplusultra der Serie (und daher zurecht auch nicht in den eigentlichen Folgen), zum anderen bekommen diese eigentlich nur Spieler der Virtual Reality-Umsetzung von "Rick and Morty" zu hören. Und zu sehen, aber natürlich in einer Art POV-3D. Viel schöner ist da doch diese Darstellung im Stile der Original-Sendung (inklusive kleiner Hintergrund-Anspielungen, z.B. auf "Gravity Falls"). Und ja, die ist tatsächlich von Fans so umgesetzt worden (genauer gesagt von tiarawhy) – Respekt! Bis auf die Tonspur natürlich, die aus dem Original-Spiel (also vorrangig Justin Roilands Kehlkopf) stammt.
"A little something for you all to aleviate the season 4 blues!
Morty really wants some ice cream!"
Das VR-Game "Rick and Morty: Virtual Rick-ality" könnt ihr übrigens für 28 Euro bei Steam erwerben.
via: fernsehersatz