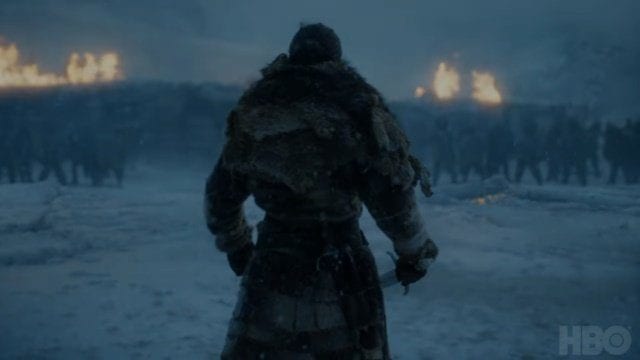 Jetzt dauert es nicht mehr lange! In ein paar wenigen Wochen startet die siebte Staffel Game of Thrones auf HBO und nach dem ersten Trailer, den wir vor etwa einem Monat zu Gesicht bekommen haben, gibt es nun ein zweites Video, das uns weitere zwei Minuten Bewegtbildmaterial liefert. Auch wenn es sich vielleicht grad draußen an der Luft nicht so anfühlt: Winter is here!
"When the snows fall and the white winds blow, the lone wolf dies, but the pack survives."
Am 16. Juli geht's auf HBO los, ab dem 17. Juli ist die neue Staffel bei uns in Deutschland via Sky empfangbar.
via: TVLine