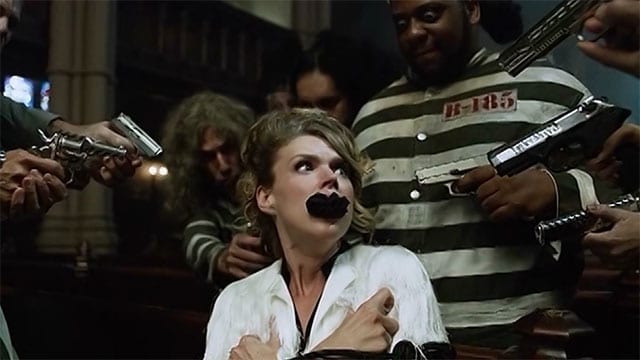 Bei "Tonight's the Night" muss ich ja immer an Dexter denken. Doch leider gibt es keine gute alte (gleich erste vier Staffeln davon) Folge des Serienserienkillers zu sehen, sondern einen lang erwarteten Auftritt in Gotham. Barbara darf endlich etwas machen.
"Today is the day you get to kill Jim Gordon."! (Theo)
Ihre Albtraumhochzeit hat mir schon einmal gefallen und gut demonstriert, in welchem geistigen Zustand sich der zerbrechliche Charakter gerade befindet.
"It's not a game, Barbara." – "Of course it is. It's a game you've been losing. Big time." (Jim & Barbara)
Barbara spielt Spielchen mit Jim, der denkt, er spielt Spielchen mit ihr und Galavan spielt Spielchen mit Bruce. Der verwechselt persönliche Emotionen mit Moral. Die Szene am Tisch schafft ganz gut, dass man innerlich "Nein, tu es nicht!" ruft.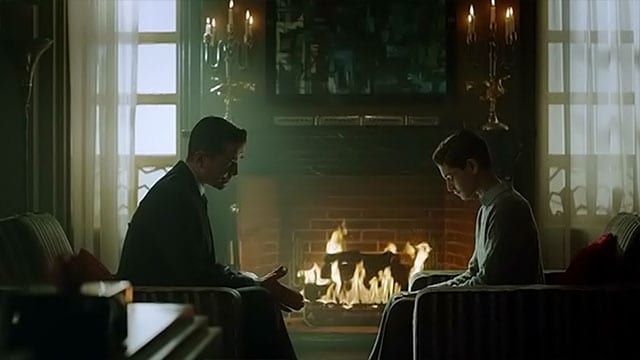 Bullock ist zum Glück nach eigenen Angaben immun gegen Mindgames, kann dafür auf übernatürliche Weise Botschaften wie ein Mindreader wahrnehmen. Wie er auf die Kirche kommt ist sehr weit hergeholt, wenigstens sieht es die Serie selbst ein… Schade übrigens mit der Falle. Ich hatte gehofft, dass der Anschlags-LKW von Vorne kommt, während wir Barbara im Rückspiegel sehen. Das wäre visuell sehr fein gewesen! Ebenso fein wie eine gelungenere Darstellung der Abschluss-Szene. Galavan hat die Zeit, unbemerkt den Umschlag zu schmeißen, ohne vom Sonderkommanda erschossen zu werden oder dass jemand das sieht?! Nenene – das ging zu leicht.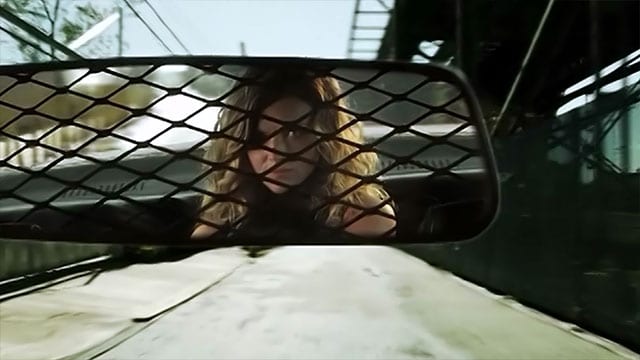 Bliebe noch jemand, der am liebsten mit sich selbst spielt. Der neuerlich ganze Nygma verbuddelt Ms. Kringle und muss improvisieren, hat er doch kein drittes Weinglas dabei.
"If I can't make the hole bigger, then I make you smaller." (Nygma)
Wieso auch immer er das Loch nicht größer machen kann und wieso auch immer jemand nur das Essen stiehlt und wieso auch immer dieser jemand Penguin ist – egal. Ich mag die beiden.
Eine zwar kurzweilig aber wenig imposante Folge. Gerade der Barbara-Charakter hat zunächst enttäuscht (wenigstens nicht tot und kommt so noch stärker, also irrer, wieder – dann hoffentlich mit neuem Outfit) und auch das Kartenhaus von Galavan ist (scheinbar) etwas zu schnell in sich zusammen gefallen. Ich hoffe ja auf weitere Schattenspiele und "ich wollte, dass du wolltest, dass ich wollte"-Spielchen – abwarten. Schön ist, dass einige Pfade zusammen treffen, wie die von Nygma und Penguin (auch wenn die Art und Weise sehr einfältig war). Und im Bezug auf Jims "dunkle Seite" wurden ja mehr als nur ein paar Anspielungen gesetzt. Mit Lee wird es noch krachen – wenn auch nicht jetzt.
Bilder: FOX