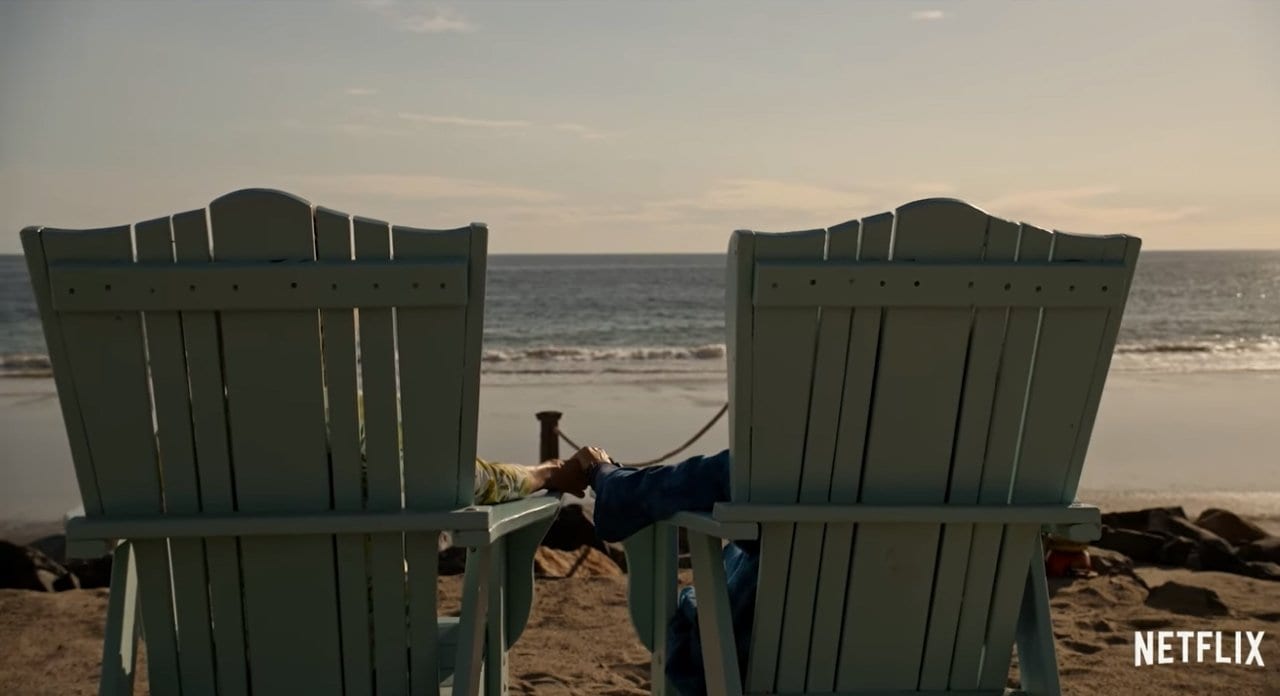 Das wird nicht nur Jessie freuen: Am Freitag, den 18. Januar, also schon in wenigen Tagen, startet die neue und mittlerweile fünfte Staffel Grace and Frankie – und jetzt hat Netflix dazu noch einen erfrischenden Trailer veröffentlicht. Bisher ist die Serie tatsächlich ein bisschen an mir vorbei gegangen und ich habe sie auf der Watchlist doch recht weit hinten eingeordnet. Doch ich habe so das Gefühl, dass es sich lohnt, die Reihenfolge der Liste nochmal zu überdenken. Der Trailer jedenfalls macht schon echt Spaß, wie soll es dann erst mit einer ganzen Staffel – oder gleich fünfen – sein?
"Ok, you just act like a teenager."
"Or maybe I act like a grown woman who is finally living by her own rules."
Die fünfte Staffel "Grace and Frankie" umfasst 13 Episoden. Neben RuPaul wird u.a. auch Nicole Richie in einer Gastrolle auftreten.