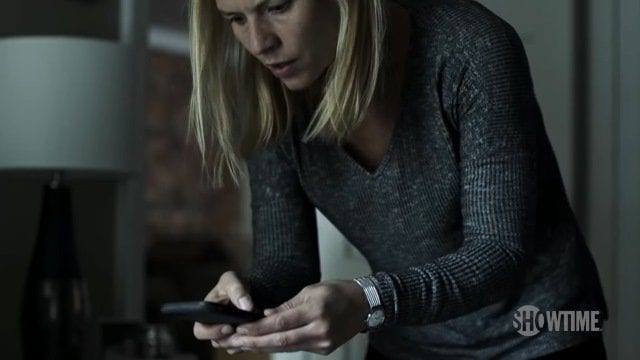 Huch, wenn ich jetzt den offiziellen Trailer zur 7. Staffel Homeland schaue, fällt mir erstmal wieder ein, dass ich ja irgendwo in Staffel 2 – oder war es 3? – hängen geblieben bin und dringend mal weiterschauen müsste. Super spannende Serie, die mir aber für so alles am Stück schauen etwas zu anstrengend war. Deshalb nehme ich den nun veröffentlichten Einblick in den siebten Aufschlag der Serie mal als Anlass, da wieder in die Gänge zu kommen. Eine Erklärung dazu, wo die sechste Staffel die treuen Zuschauer zurückgelassen hat und was nun in der neuen Staffel auf uns warten wird, liefert die Beschreibung des Videos:
"At the end of last season, following an assassination attempt on her life, President Keane broke her promise to Carrie by arresting 200 members of the intelligence community without bringing charges against them, including Saul Berenson. As season seven begins, Carrie has left her job in the White House and moved back to D.C. and is living with her sister Maggie to take on the Keane administration and secure the release of the 200."
Was der Trailer auf jeden Fall schon verrät: Eine Person wird eine ordentliche Promotion erhalten. Am 11. Februar feiert die neue Staffel Homeland auf Showtime Premiere.
via: TVLine