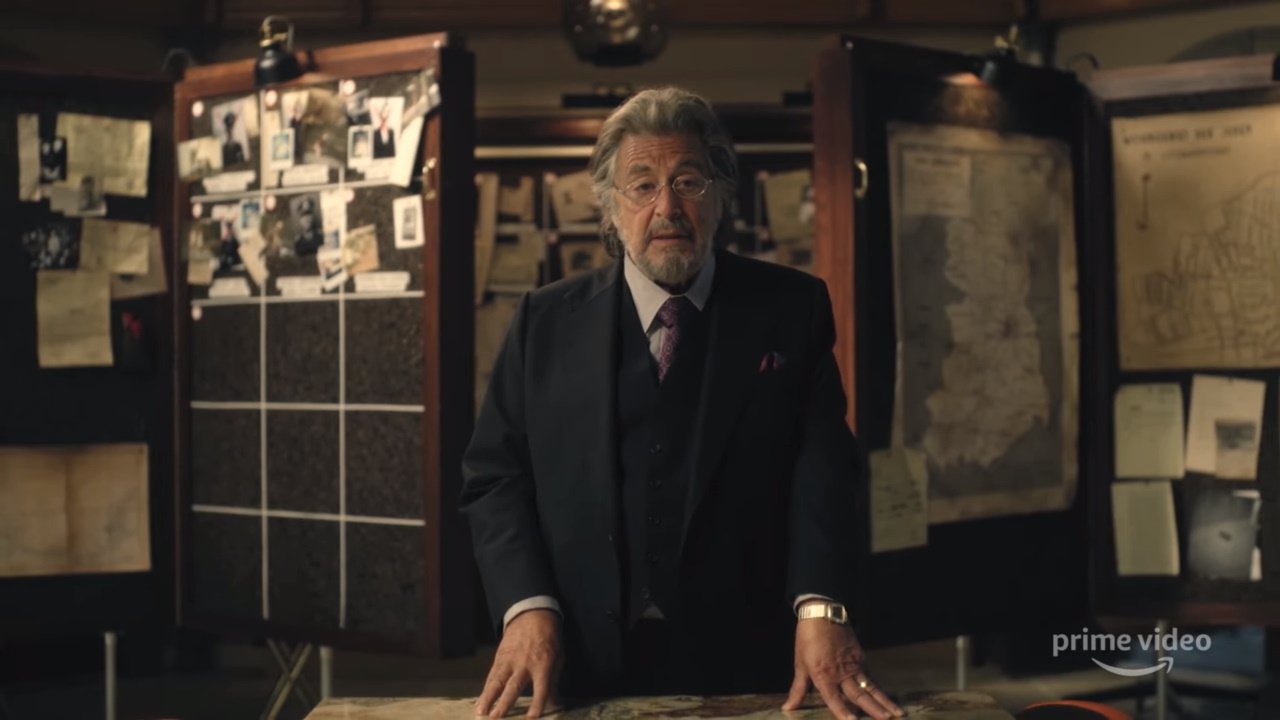 Etwa anderthalb Minuten hören wir Al Pacino gespannt zu, auf welche Reise er uns mitnehmen möchte und man kann gar nicht anders, als sich in seinen Bann ziehen zu lassen. 2020 startet die Action-Serie "Hunters" über eine Gruppe von Nazijägern, die 1977 versucht zu verhindern, dass das vierte Reich ausgerufen wird. Und nach einem ersten Teaser zu Beginn des Monats bekommen wir mit dem folgenden Teaser Trailer nun schon deutlich mehr zu sehen.
Auch wenn wir neben Al Pacino eigentlich keine weitere Überzeugung benötigen, schadet es nicht zu hören, dass der ausführende Produzent der Serie Jordan Peele ("Us" und "Get Out") ist. Das verspricht alles richtig viel!
"There comes a time where we all must choose between the light and the darkness."
"Hunters" startet 2020 auf Amazon Prime Video. Ein konkretes Startdatum gibt es leider noch nicht.