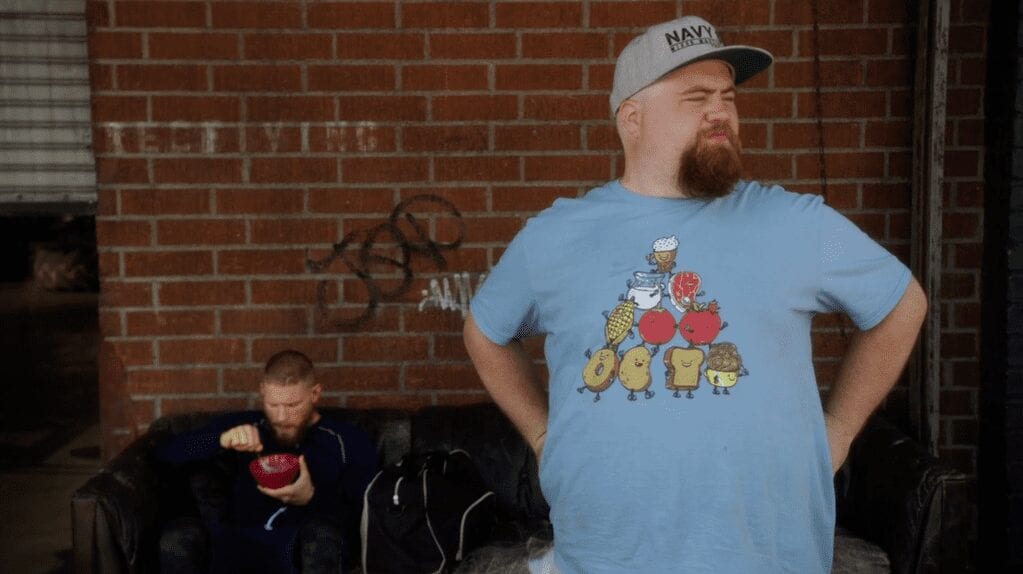 Um gleich eine Sache vorwegzunehmen, die mich seit geraumer Zeit ziemlich stört: Obgleich die Geschehnisse in Filmen und Serien, die einen Realitätsbezug aufweisen, oft zeitlich komprimiert sind, so finde ich es ungemein nervig, wenn Dinge in ihrem Ablauf zu stark beschleunigt oder gar gänzlich übersprungen werden.
Ein konkretes Beispiel findet sich hierbei im lang andauernden Disput zwischen Alvey und Nate: Erst hat man den Zuschauer (u.a. durch Teaser) annehmen lassen, dass es wohl eine Weile Funkstille zwischen den beiden geben dürfte, nachdem Nate beim Training seinem Sparringspartner den Arm gebrochen und sein Vater ihn anschließend rausgeworfen hat. Doch schon in der Folge darauf scheint schon wieder alles halb so wild gewesen zu sein. Pfui!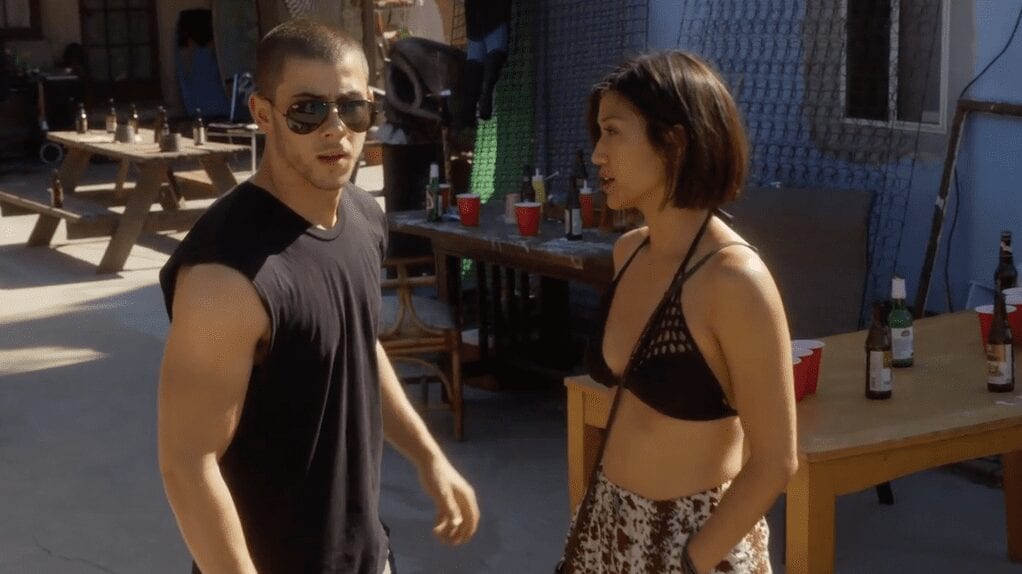 Nichtsdestotrotz ist die Serie nach wie vor Unterhaltung auf hohem Level. Aktuell relevante Themen wie Sexismus gegenüber Frauen oder Homosexualität im von Männer dominierten Profisport werden unverblümt aufgearbeitet. Von Kacey kann Nate zumindest nun doch auf Rückendeckung hoffen. Ihre Beziehung dürfte allerdings an diesem Punkt selbst auf freundschaftlicher Ebene zu Ende sein. Schade, ich mag das Mädchen.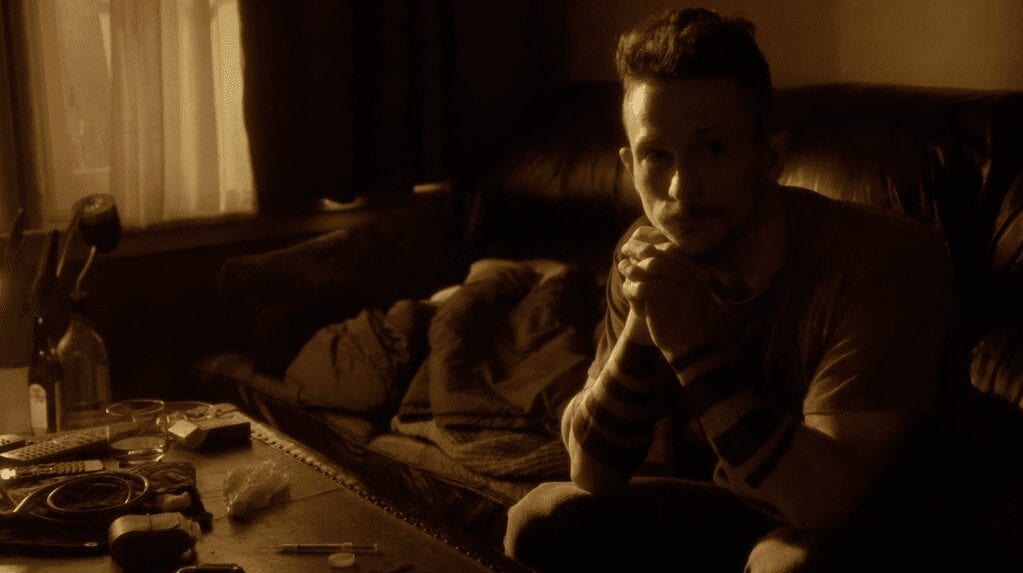 Zweifelsohne hat das Drama um Jay und Christina seinen Höhepunkt erreicht. Doch schon zu dem Zeitpunkt, als Jay bei der Party seinen Kumpel Ryan darum bittet, ihm beim Rausschmeißen der Gäste zu helfen und dieser nur mit einem Blick zu verstehen gibt, die Dringlichkeit vom Ganzen verstanden zu haben, war für mich klar: Das wird großes Kino.
"I'm going to be able to feel what you feel. And mom, you can feel what I feel." (Jay)
Viel Feinfühligkeit und noch mehr Herz beweist der auch sonst selten wortkarge Kulina bei seinem Gespräch mit Lisa, bei dem er für ihre Entscheidung nach San Francisco zu gehen vollstes Verständnis zeigt und ihr nur das Beste wünscht. Eine schöne Szene.
"If you tell me that my fight is falling apart, I will burn this entire fucking gym to the ground, so help me God." (Jay)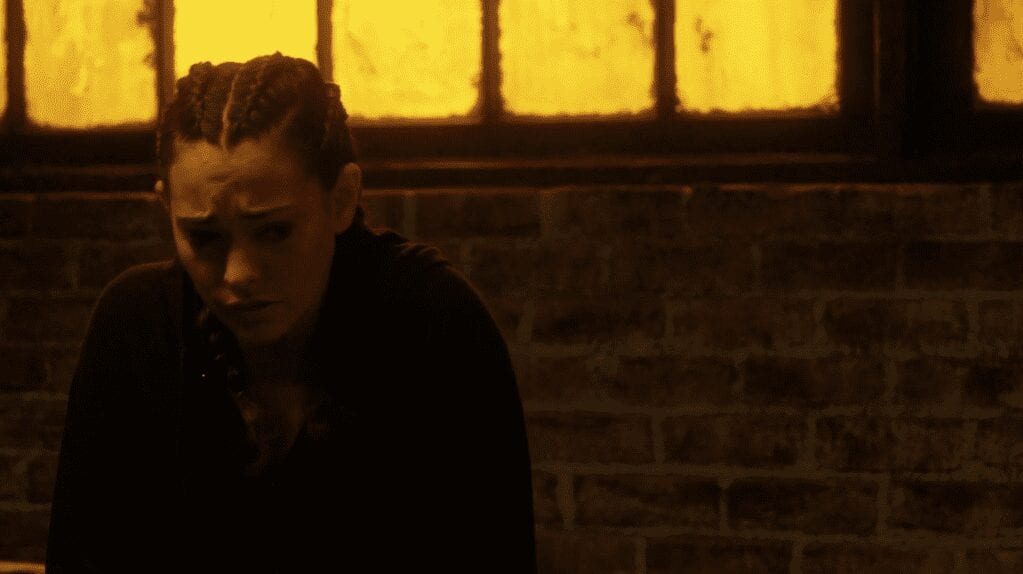 "Have your little fucking meltdown later!" (Alvey)
Weiterhin behält auch Natalie Martinez als Alicia einen starken Auftritt bei. Der erste Showkampf, der erste Sieg und die überhebliche Freude über das Geschenk ihres neu gewonnenen Sponsors: sehr überzeugend und sympathisch. Auch Alicias sichtliche Enttäuschung darüber, als Lisa ihr die Leviten liest, wirkt glaubhaft, so dass man ihr die Rolle der naiven, unsicheren und dennoch zielstrebigen Kämpferin gerne abkauft.
Vorschau: S02E10
Ryans nächster Fight, Alveys Konfliktlösung mit Chapas und Christinas Schicksal nach der Überdosis Heroin – dürfte ein hübscher Abschluss der zweiten Staffel darstellen und wahrscheinlich auch gleich die ersten Grundsteine für die nächste legen.


Fotos: DirecTV

-->