Man kann wohl ohne eigene empirische Untersuchung behaupten, dass Star Wars und LEGO zu den beliebtesten Freizeitbeschäftigungen von Menschen von 1 bis 99 Jahren gehören. So ist es natürlich nahe liegend, dass man versucht, dieses zu verbinden. Wir hatten euch erst in der letzten Woche darauf aufmerksam gemacht, dass ab Ostersonntag zum ersten Mal im deutschen Free-TV die zweite Staffel der Animations-Serie "Star Wars Rebels" laufen wird. Und zwar im Disney Channel.
Und für Freunde dieser Art der Zeichentrickserie kommt es sogar noch besser. Der US-amerikanische Sender Disney XD plant für den Sommer mit einer brandneuen Animationsserie im LEGO Stil und erweitert so das eh schon ungehörig große und vielfältige Star Wars Universum. Einen Namen gibt´s auch schon: "LEGO Star Wars: The Freemaker Adventures".
Die Verantwortlichen versprechen den typischen Humor der LEGO Figurenwelt, eingebettet in eine neue Geschichte innerhalb des Star Wars Universe. Die Serie selbst siedelt sich zwischen "The Empire Strikes Back" und "Return of The Jedi" an. Wer es genau wissen mag.
Im Mittelpunkt der neuen Animationsserie steht eine Familie von Schrottsammlern, den Freemakers, die aus Weltraumschrott und vor allem aus den Resten abgeschossener Raumschiffe neue Raumschiffe bauen und diese dann in der gesamten Galaxis verkaufen. Das man da allerhand im All finden kann, ist klar, und so geschieht es, dass der jüngste Spross der Familie durch ein Artefakt auf einmal eine natürlich Verbindung zur Macht erfährt, die ihn und seine ganze Familie in eine abenteuerliche Geschichte verwickelt und das bisherige Leben der Familie Freemaker auf den LEGO-Kopf stellt.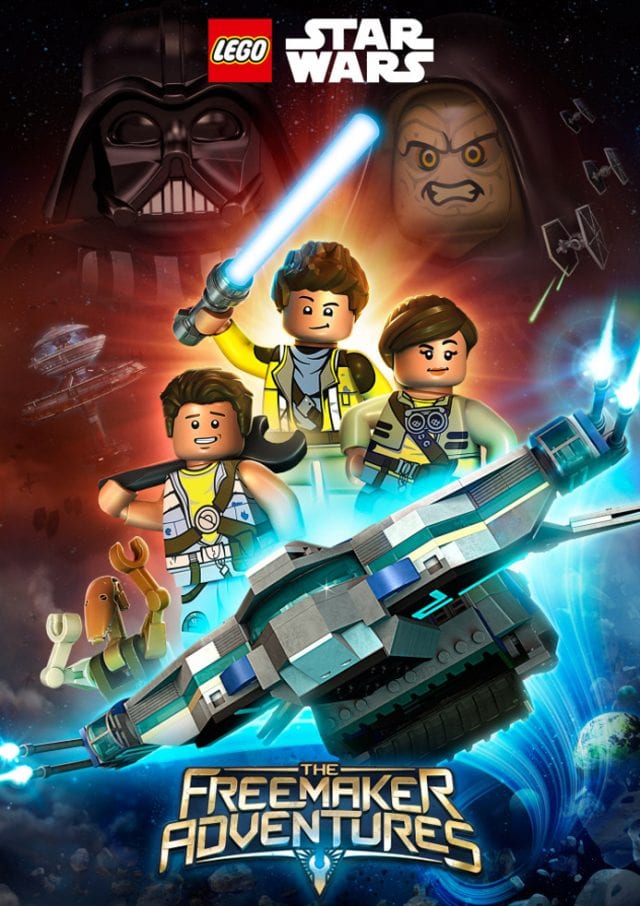 Hört sich doch schon mal recht spannend an. Oder was meint ihr?
Bilder: Disney XD