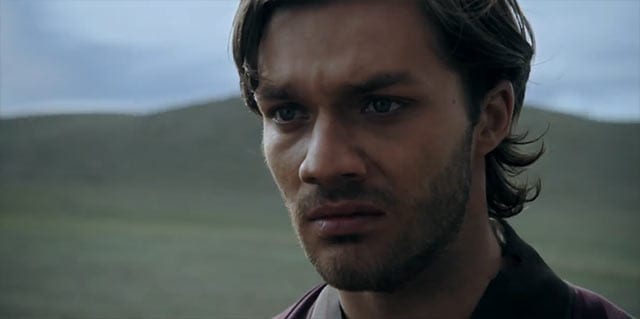 Marco?
Ab 12. Dezember gibt es neues Futter aus dem Hause netflix. Mit Marco Polo wird uns "eine Welt voller Gier, Verrat, sexueller Ränkespiele und Rivalitäten" geworben – so zumindest der Pressetext. Der erste Trailer zur deutschen Fassung der Serie kann die sexuellen Ränkespiele schon einmal andeuten. Dazu gibt es eine bildliche Mischung aus Game of Thrones und The Last Samurai zu sehen.
Das Aufeinandertreffen von Kulturen bei den Reise-Abenteuern von Marco Polo bieten sicherlich geschichtliche Würze. Bleibt abzuwarten, wie das in einen Zehnteiler dramaturgisch umgemünzt werden kann. Immerhin ist Dan Minahan mit am Werk, der bereits bei Homeland und Game of Thrones seine Finger mit im Spiel hatte.
Ich bin jetzt nicht hin und weg und will das unbedingt sehen, aber schaun wir mal.
Polo!