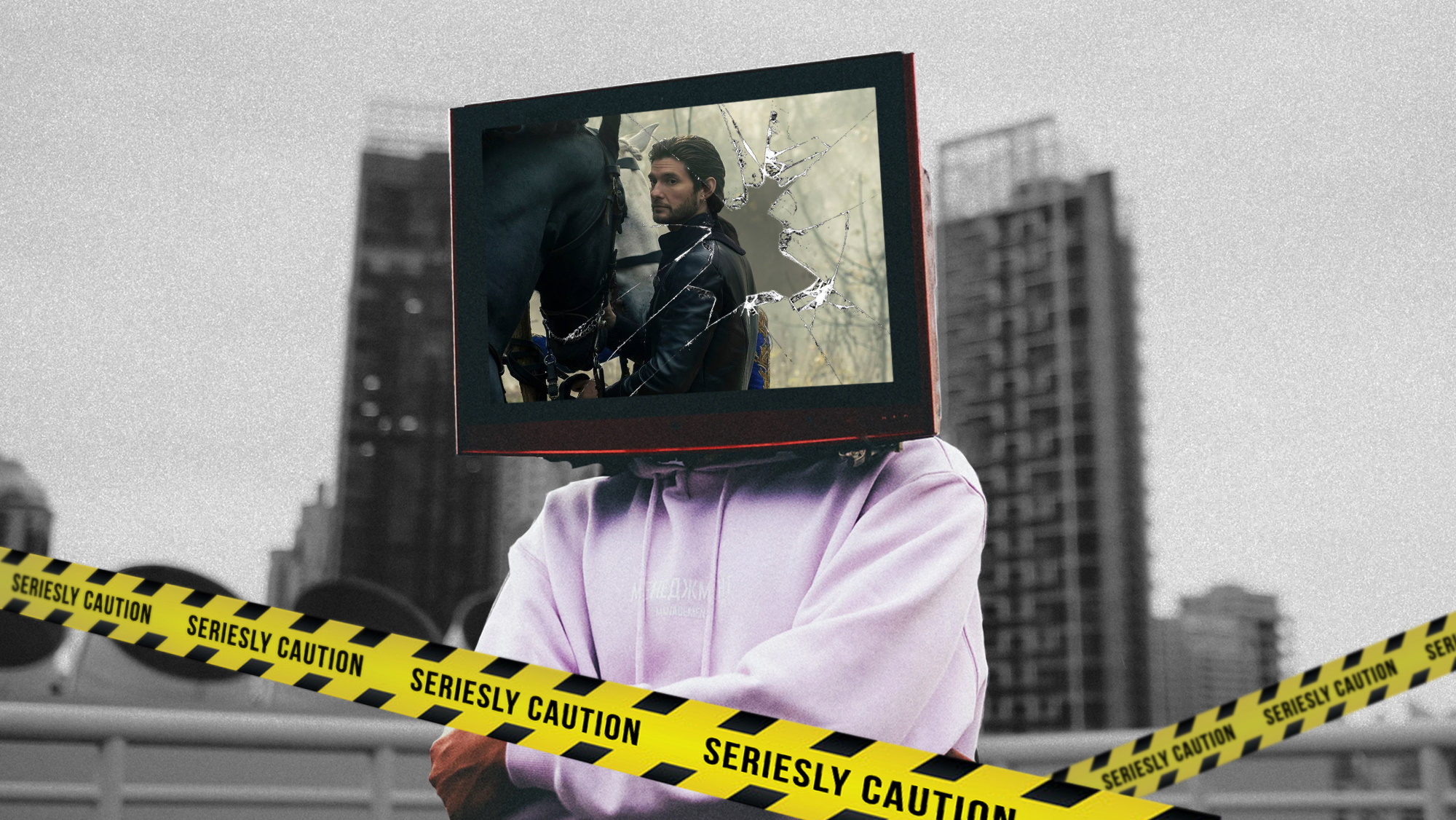 Es gibt aktuell ziemlich viele Gründe sich aufzuregen: Corona ist noch immer bestimmendes Thema, das Wetter ist mehr ein wechselhafter April als ein warmer Frühlings-Mai und im TV laufen so einige bescheidene Shows, bei denen ich nicht mal mir selbst gegenüber weiß, wohin mit meiner grenzenlosen Fremdscham. Aufregen kann ich mich auch gut, also so für mich, im kleinen Kreis. Aber: Heute ist der erste Tag meines Urlaubs. Heute mag ich mich nicht aufregen.
Heute freue ich mich über die schönen Serien, die ich vor kurzem gesehen habe: "Shadow and Bone – Legenden der Grisha" hat mich richtig überzeugt. Ein bisschen Teenie-Gefühle wurden geweckt, zugegeben. Und gleichzeitig habe ich mir vorgestellt, wie die "Shadow and Bone"-Welt einfach nur ein weiterer Themenpark in "Westworld" ist, in den Ben Barnes als Logan nackig reingeritten ist, um als General Kirigan in Darkling-Tracht auf der anderen Seite wieder rauszukommen. Aufgeregt hab ich mich da nur, dass es so schnell vorbei war mit den paar Folgen.
Dann gab es da noch "Zero", eine italienische Serie mit vielen Einblicken in einen Vorort von Mailand. Nach so manchen spanischen Netflix-Originals für mich mal was Neues. Ja, die Dialoge waren hier und da wirklich schwierig. Kann aber auch an der deutschen Synchronisation gelegen haben. Trotzdem war das mal eine Superheld:innenserie der anderen, erfrischenden Art. Und kurzweilig war sie auch.
Und dann wäre da noch die neue Staffel "Sing meinen Song – Das Tauschkonzert". Einfach eine Feel Good-Sendung mit tollen Songs von tollen Künstlerinnen und Künstlern, die uns in diesen konzertlosen Zeiten immer dienstags ein kleines Wohnzimmerkonzert bescheren.
Mit diesen positiven Eindrücken starte ich heute guter Laune ins Wochenende und in meinen kleinen Urlaub. Also verzeiht, wenn es diesmal nichts aufzuregen gibt. Ein nächstes Mal kommt ganz bestimmt.