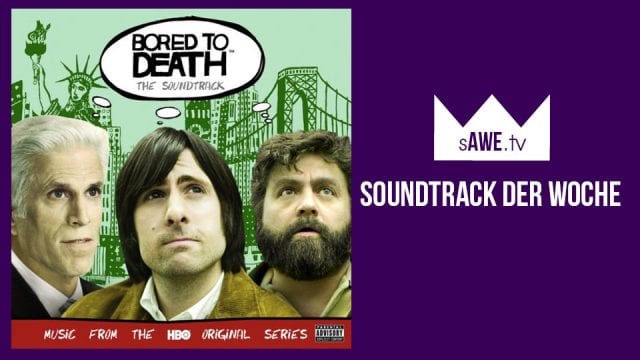 Neue Folge unserer Serie "Soundtrack der Woche": Hier stellen wir Euch regelmäßig Scores, Tracks und Musik-Alben zu unseren Lieblingsserien vor. Dabei gehen wir einerseits auf die Akteure hinter dem Soundtrack ein, aber natürlich auch ausführlich auf die Musik selbst – und ihre Wirkung auf die Serie. Folge 15: Musik in: Bored to Death.
Die Serie – darum geht's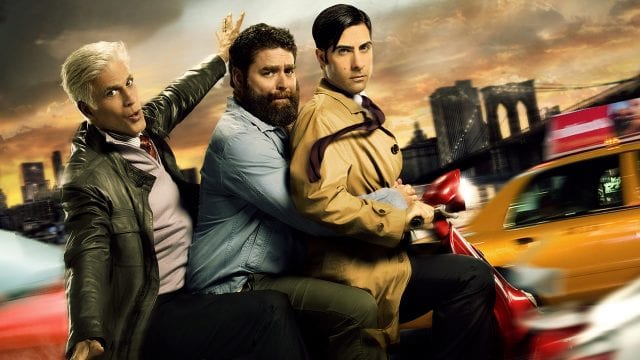 Bei "Bored to Death" handelt es sich um eine für HBO produzierte Serie, die von 2009 bis 2011 lief. Sie handelt von einem Schriftsteller namens Jonathan Ames, dem die Inspiration für sein zweites Buch fehlt und deswegen beginnt, sich nebenberuflich als Privatdetektiv zu beschäftigen – ohne Lizenz, wie er immer wieder betont. Im Laufe der Zeit gerät er immer wieder in abenteuerliche Fälle bei denen ihm seine Freunde, Comiczeichner Ray Hueston und Herausgeber George Christopher, immer wieder zur Seite stehen. Manchmal helfen sie ihm bei der Lösung des Falls, manchmal machen sie alles auch nur noch schlimmer. Zwischendurch muss Jonathan Ames aber auch private Probleme lösen – seien es seine eigenen Beziehungsprobleme oder die Suche nach seinem richtigen Vater, die Beziehungsprobleme von Ray oder die Leiden des Älterwerdens bei George.
HBO ORIGINAL SERIES Bored To Death: Clip Trailer
Die Serie wurde von HBO als "noir-otic Comedy" vermarktet, erhielt 24 Folgen in 3 Staffeln – leider viel zu kurz für meinen Geschmack, da ich die Serie wirklich großartig fand: Witzige Geschichten, tolle Dialoge, unglaubliche Situationen; man hatte einfach einmal die Woche 25 Minuten Spaß. Das hatte auch viel mit den Hauptdarstellern Jason Schwartzman, Zach Galifianakis und Ted Danson zu tun, die alle selbst großen Spaß an der Serie gehabt haben müssen – so sieht's zumindest aus.
Witzig ist natürlich auch, dass die Serie von Jonathan Ames selbst stammt, er also quasi sich selbst in die Serie verpflanzt hat und darauf aufbauend die skurrilen Geschichten aufbaut. In diesem Video tauschen sich Jonathan Ames und Jason Schwartzman über die Serie aus – sehr witzig:
Bored To Death: In Brooklyn with Jason Schwartzman & Jonathan Ames (HBO)
Mein Lieblingsdialog kommt in der vorletzen Folge vor, wenn Jonathan Ames auf einen Mann namens Bergeron trifft, den er für seinen Vater hält:
"Sind Sie Harry Bergeron?" – "Wer will das wissen?" – "Ich." – "Wer ist ich?" – "Wer will das wissen?" – "Ich." – "Wer ist ich?"
Einfach großartig. Bergeron wird übrigens gespielt von Stacy Keach ("Mike Hammer"), einer von vielen bekannten Gaststars der Serie. Außerdem dabei sind zum Beispiel David Rasche ("Sledge Hammer") und Jim Jarmusch, der sich selbst spielt – auch sehr schön:

Jim Jarmusch in Bored to Death

Dieser Beitrag hat mehrere Seiten:

-->