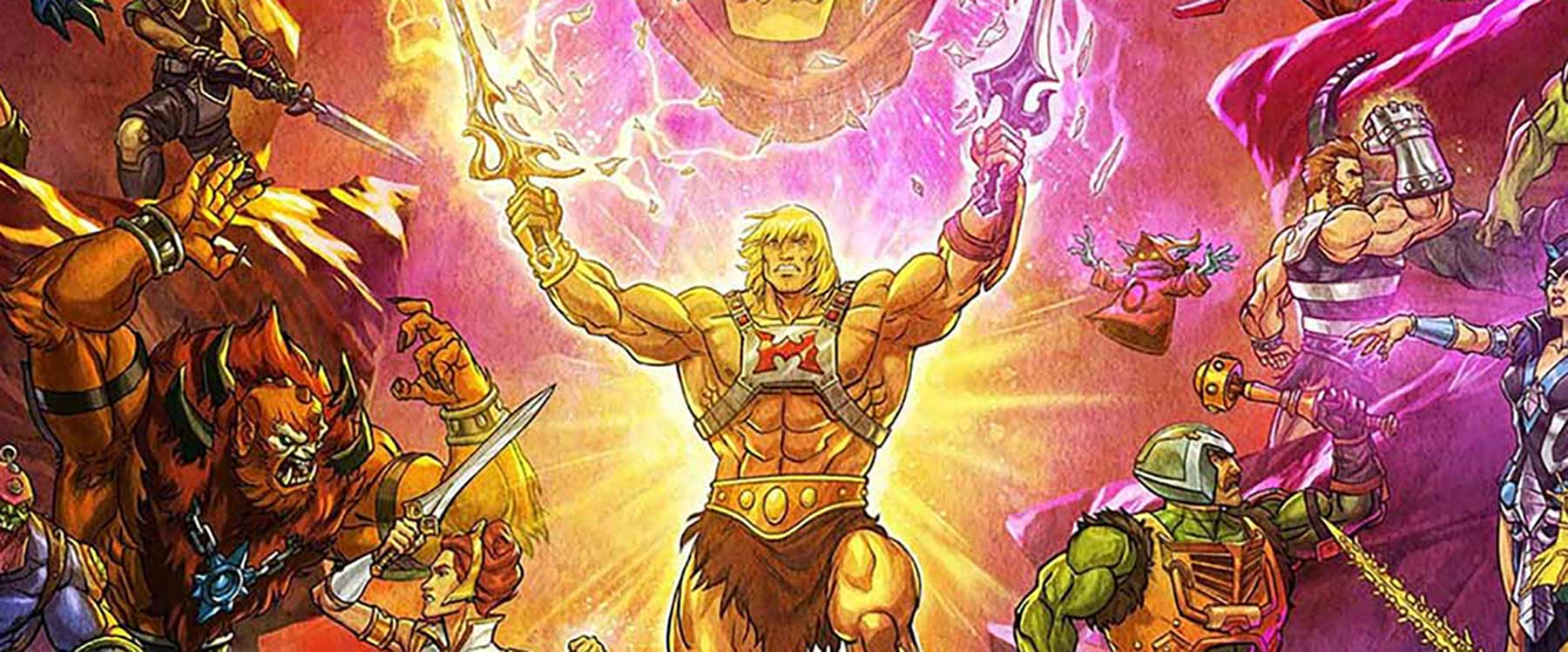 Heute ist ein absoluter Feiertag für alle Cartoon-liebenden Kids des letzten Jahrtausend – "He-Man" ist zurück! Die neue Netflix-Serie "Masters of the Universe: Revelation" (Trailer) gibt es ab sofort zu sehen und ich nehme den Start mal (wieder) als Aufhänger, ein Serienmotiv für meinen "FehlerFindFreitag zu nutzen und hier cross-zu-posten.
Habt ihr die Kraft von Grayskull, um alle 10 Unterschiede ausfindig zu machen, die sich zwischen diesen vermeintlich identischen (und ziemlich cool gestalteten!) Plakatmotiven versteckt haben? Ich bin mir sicher, dass ihr 4-5 auf jeden Fall finden könnt! Aber auch mehr…? Viel Spaß beim Suchen!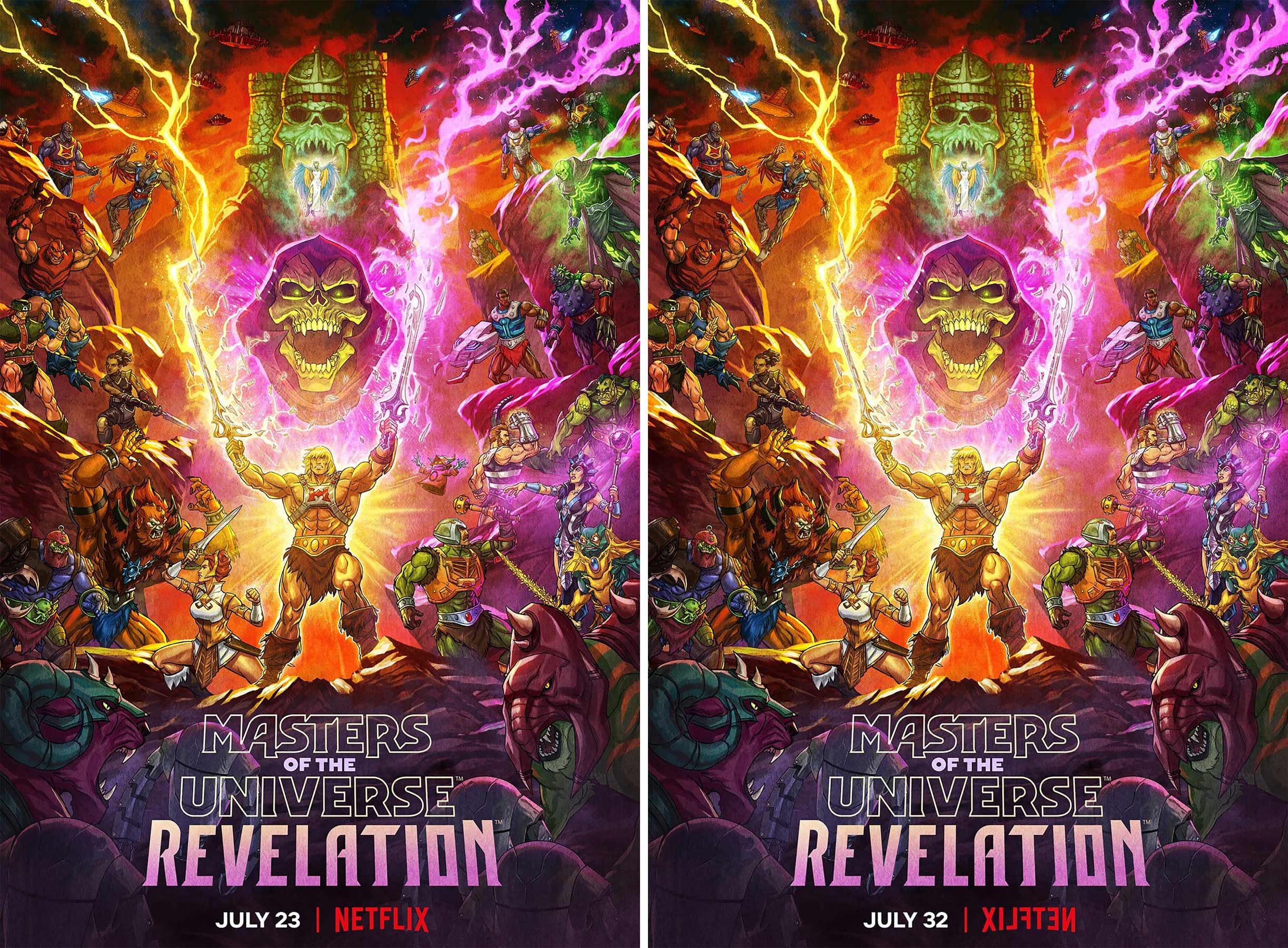 (Je nach Device könnte das Bild etwas größer oder übersichtlicher werden, wenn ihr darauf klickt und es in der Lightbox öffnen lässt.)
Auflösung
Wer die Auflösung zu sehen bekommen möchte, muss einfach auf die Spoilerbox klicken, um Bild und Unterschiedsliste eingeblendet zu bekommen. Das war dieses Mal etwas kleinteiliger und somit kniffliger bei diesem doch sehr vollen Motiv mit vielen winzigen Illustrations-Elementen, denke ich…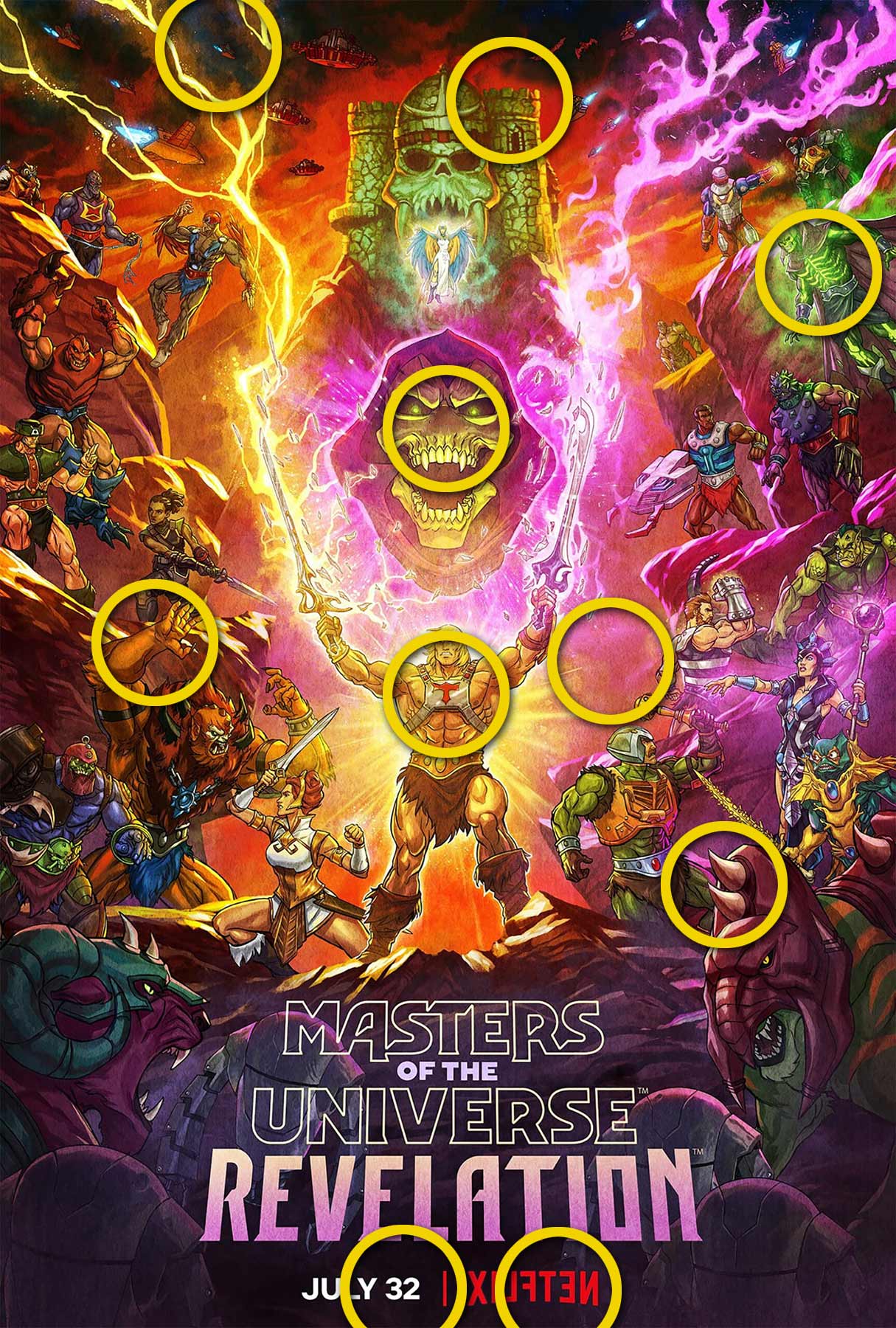 1. Oben links ist ein Raumschiff hinzugekommen.
2. Der rechte Turm der Burg wurde abgeflacht.
3. Ganz rechts hat eine Figur noch mehr leuchtende Rippen.
4. Skeletor hat seine Nase verloren.
5. Aus "He-Man" wurde "T-Man", geht man nach seiner Brustplatte.
6. Das Monster neben ihm hat seinen Armreif verloren.
7. Rechts von He-Man fehlt eine Figur.
8. Etwas weiter unten rechts hat jemand das zweite Horn vergrößert.
9. Das Netflix-Logo ist gespiegelt worden.
10. Die Serie kommt etwas später raus…
Mich würde ja wie so oft interessieren, welche Unterschiede ihr nicht oder erst sehr spät habt entdecken können. Und ob es zu schwer (oder gar zu einfach…?!) war. Lasst gerne Feedback in den Kommentaren!
Das zugrundeliegende Bildmotiv stammt von Netflix