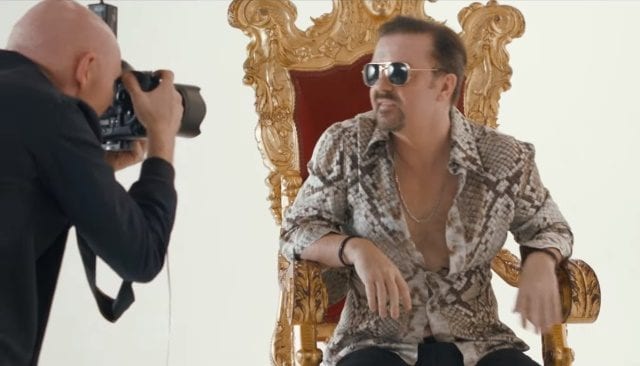 Es ist erst wenige Tage her, dass Ricky Gervais verkündete, Netflix habe die Rechte am The Office-Spinoff David Brent: Life On The Road gekauft. Und schwupps, kriegen wir auch schon den nächsten Trailer zum Film zu Gesicht. Und hier zeigt sich nicht nur, dass David Brent in alter Manier zurück ist – er ist jetzt auch "Singer Songwriter"… Und was für einer!
"You probably know me as the star of thr documentary 'The Office'. I'm currently a singer songwriter." (David Brent)
Die übliche Überheblichkeit, Selbstüberschätzung und Portion dreckiger Witze im Gepäck geht Brent also als Musiker auf Tour – mit seiner Band 'Foregun Conclusion' – die von ihm allerdings nicht ganz so viel hält wie er selbst.
"You think it's painful to watch?" (David Brent)
Jap!

DAVID BRENT: LIFE ON THE ROAD - OFFICIAL TRAILER [HD]

Der Kinofilm kommt dieses Jahr noch ins Kino – außerhalb der UK, Neuseeland und Australien ist er dann allerdings erst 2017 auf Netflix zu sehen.

Bild: BBC

-->