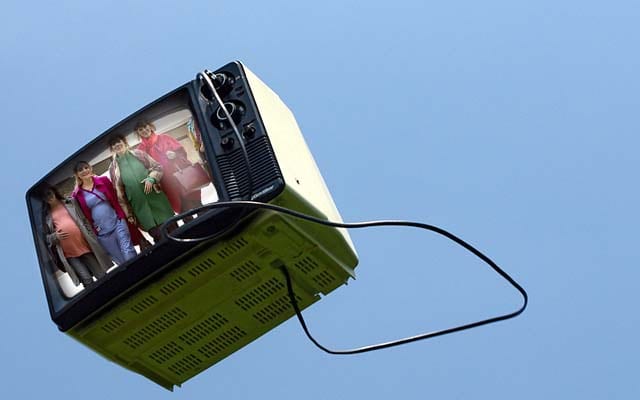 Werte Freunde von Maiks amüsantem Blick auf die aktuelle Woche, ihr müsst jetzt ganz stark sein, denn euer Meister weilt noch in Skandinavien und sein Reiseplan lässt aktuell keine zusätzlichen Aufgaben zu. Daher haben wir die Wochenaufgaben getauscht. Da müsst ihr jetzt einfach mal durch.
Wer jetzt fragt "Maik? Skandinavien?", der sei auf sein Wohnzimmer verwiesen, dort berichtet er sehr detailliert über seine Tage hoch im Norden. Zudem bietet die Woche einige freie Slots, die man auch mal gerne in Schweden, Dänemark oder Lettland verbringen kann.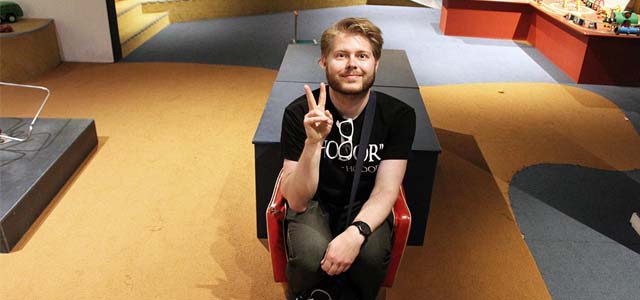 (Klickt auf Maik und ihr landet in seinem Wohnzimmer)
Die aktuelle Woche ist wahrlich kein Honigkuchenfest für Serienfreaks und sind wir mal ehrlich, eigentlich haben wir derzeit nur den heiligen Montag und die Tage dazwischen bis wir wieder Montag haben. Zumindest noch eine Woche lang.
Für einen kompakten Blick auf das internationale TV Parkett bzw. auf die wichtigsten Starts auf deutschen Bildschirmen verweise ich auf unseren mit viel Liebe und diversen Klicks gepflegten Serienkalender.
Montag
Drei aktuell spannende Serien und "Penny Dreadful". So könnte man den Montag zusammenfassen. Während die Groschenromanserie drüben bei Showtime die achte Folge der 3.Staffel erleben und Anna uns demnächst bestimmt in ihrem Reviews auf den Laufenden halten wird, stecken "Preacher" (S01E04) und "Outcast" (S01E03) noch in ihren seriellen Anfängen bei Amazon bzw. bei Fox.
Und dann hätten wir die Legenden umrankende neunte Folge der aktuellen Staffel von "Game of Thrones", beispielsweise bei Sky. Und wer schon den Episodentitel kennt, der weiß, auf diese Folge haben wir alle schon seit mindestens drei Staffeln gewartet. Wer hier nicht gespannt ist wie ein Flitzebogen, der sollte mal seinen inneren seriellen Kompass neu justieren.
Dienstag
Beim Blick auf den Dienstag fallen euch bestimmt diverse neue Folgen interessanter Serien auf, wie Nummer 13 der dritten Staffel von "The Americans" bei SAT1 Emotions oder der erste Teil des Staffelfinales der dritten Staffel von "The Blacklist" (RTL II).
Mir fällt aber insbesondere ein Serienneustart bei EinsFestival auf: "In the Club". Die kleine, sympathische BBC Dramaserie hätte ich niemals im deutschsprachigen TV erwartet, umso mehr freut mich der Mut der Senderverantwortlichen. Wir folgen in dieser kleinen Serien sechs schwangeren Frauen auf ihrem Weg zur Geburt. Kleine und große Dramen wechseln sich ab und man bewegt sich auf emotionalen Achterbahnfahrten. Da kann man gut und gerne mal einen Blick rein werfen.
In the Club: Trailer - BBC One
Mittwoch
Bei RTL II läuft heute das große Staffelfinale zur zweiten Staffel von "Marvel s Agents of S.H.I.E.L.D". Groß deswegen weil gleich vier Folgen am Stück laufen.
Davor könnt ihr ja mal ein gutes Buch lesen. Mein all time Favorit Tipp für Serienfreaks wäre an dieser Stelle "Die Revolution war im Fernsehen" von Alan Sepinwall.
Donnerstag
Neben den Folgen fünf und sechs der dritten Staffel von "Justified" bei AXN verweise ich auf eines meiner Lieblingsclips, in denen amerikanische Schauspieler deutsch sprechen. Hier Sarah Chalke.
★★★★★ Sarah Chalke speaks german spricht deutsch
Hin und wieder schaue ich bei diesem Clip oder ähnlichen gerne vorbei. Habt ihr auch solche YouTube Marotten?
Freitag / Samstag / Sonntag
Das Wochenende bietet einem sehr, sehr viel Zeit für seine Lieblingsserien, die man schon lange mal wieder sehen wollte oder ihr zieht euch endlich neuen Stoff rein, der schon ewig auf eurem DVD Stapel lagert.

In diesem Sinne wünsche ich eine angenehme TV Woche.

Macht was draus!

Tobias

-->