"Canada!" (Deadpool)
Zusammen mit Maik durfte ich vergangene Woche die Pressevorführung beiwohnen. Ohne viel Gelaber und straight to the face: Ich weiß immer noch nicht zurecht, was ich von dieser bombastischen Fortsetzung halten soll, auf die ich so lange gewartet hatte. Im Laufe der Handlung und auch davor war die Frage aufgekommen, wie man denn in gute zweieinhalb Stunden Charakterentfaltungen unterbringen will. Dass 80% der neu geformten X-Force auch gleich wieder ausradiert wird, ist ein Megajoke, der zwar ein Weilchen brauchte um zu wirken, aber er wirkte.
Es bleibt am Ende jedoch nichtsdestotrotz das Gefühl, weniger hätte auch gereicht und an manchen Stellen dem Film sogar besser getan. Um hier eventuell entstehende Missverständnisse vorzubeugen: Die Einbindung und Darstellung des Russel Collins alias Firefist durch Julian Dennison (ich sehe eine große Zukunft auf ihn zukommen) ist großartig! Aber das ganze Drumherum mit Wades Halluzinationen von Vanessa und ihr metaphorisches Rätsel war dann doch zu viel des Guten. Ebenfalls schwach finde ich den neuen Soundtrack. Da hat Junkie XL mit seinem Exodus massive Fußstapfen hinterlassen.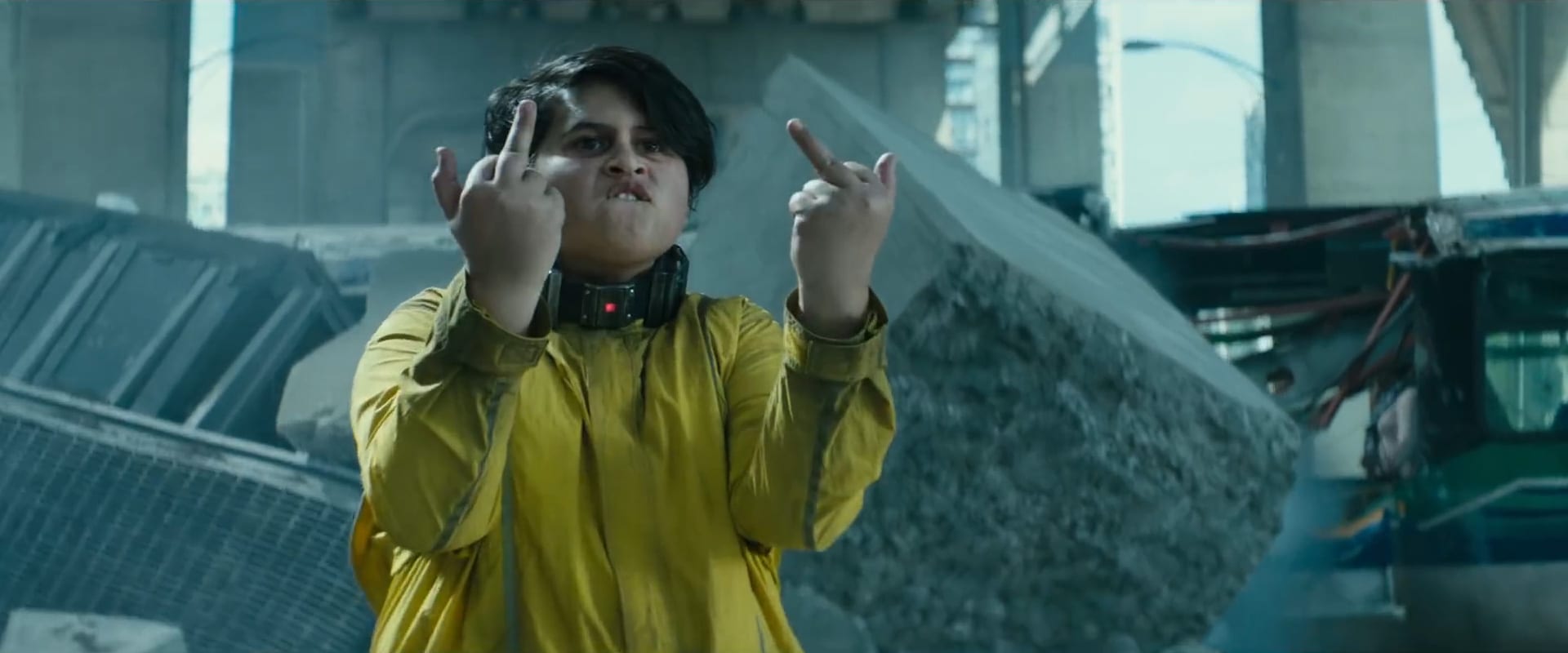 Trotz allen negativen Eindrücken hat es doch letzten Endes immens gut getan, Ryan Reynolds im roten Spandex wiederzusehen und zu erleben. Der mittlerweile 41-jährige ist ohne Wenn und Aber das Herz und die Seele hinter all dem, was man mit den Namen Deadpool heutzutage in Verbindung bringt. An der Besetzung der neuen Figuren ist an sich eigentlich auch nichts auszusetzen. Nur die optischen Darstellungen von Domino und Cable finde ich etwas … langweilig. Auch die Wandlung des Mensch-Maschine-Hybriden von "Aus dem Weg oder stirb!" zu "Irgendwie haben wir ja doch das gleiche Ziel …" geht mir viel zu schnell. Lazy writing, anyone?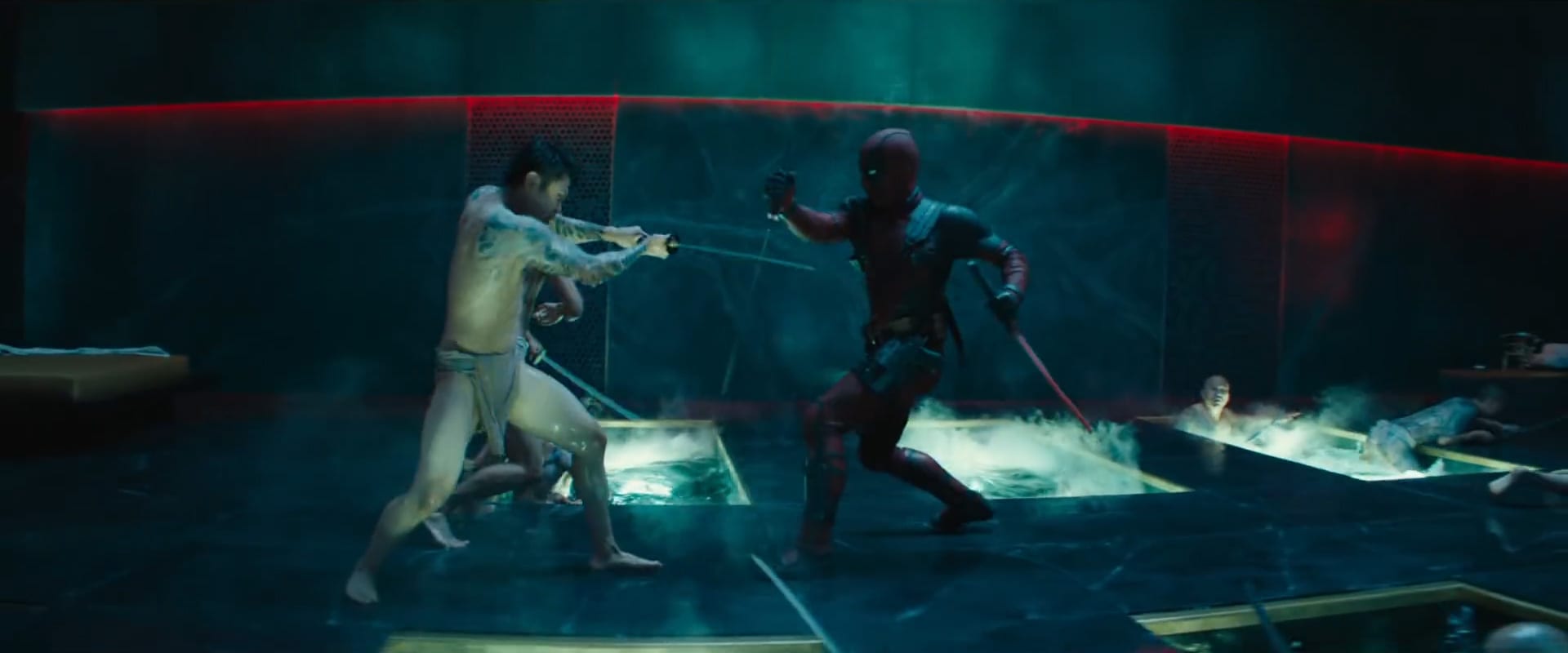 Streckenweise wirkte alles wie … just another superhero movie eben. Von der guten Action wie man sie schon aus dem ersten Teil kennt, hätte man aber ruhig noch eine Schippe drauflegen können. Es bleibt nur zu hoffen, dass mit DP2 eben auch jener Weg für die Weiterentwicklung der Story und ihren dazugehörigen Charakteren geebnet wird. Die Zeitreise und die dadurch sich ergebenen Möglichkeiten sind riesig. Mich würde es wenig überraschen, wenn wir Bedlam, Shatterstar und Peter (Peteeer!) in Teil 3 wieder begegnen.
Ohne besagte Zeitreise wäre es wohl auch ziemlich schwierig gewesen, solche derbe guten Pre credit-Szenen zu bekommen – denn sind wir doch mal ehrlich: Wie geil sind die denn?! Ich bin mir absolut sicher, dass ich sie dann noch mindestens genau so mega gut finden werde, wenn ich mir gleich morgen durch einen regulären Kinobesuch quasi selbst meine zweite Meinung zum Film einhole. Sicher deshalb, weil man da erfahrungsgemäß auf Dinge achten kann. Eines wird sich jedoch auch danach nicht ändern: DP1 > DP2.