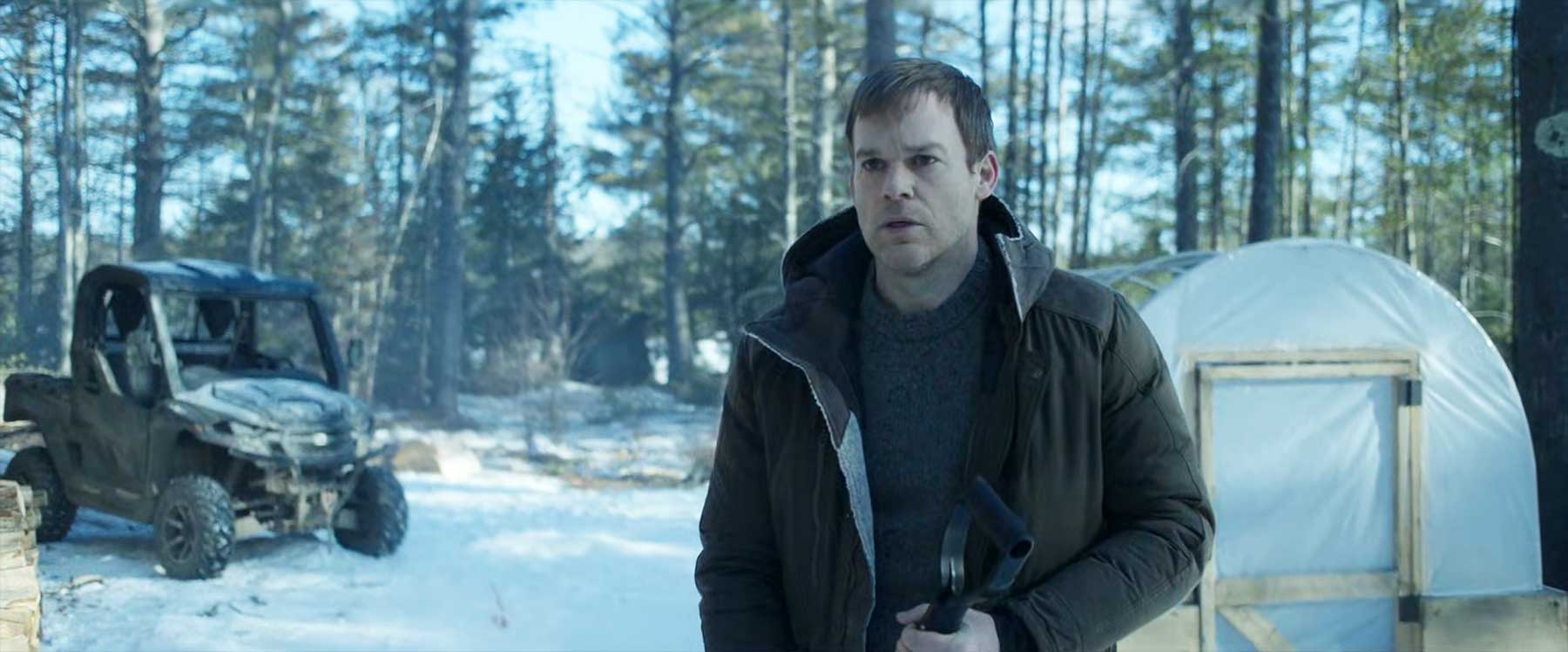 Nach dem emotional in mehrere Richtungen aufwühlenden Start der Comeback-Staffel von "DEXTER" bzw. dem Auftakt der Sequel-Serie "Dexter: New Blood" fühlt es sich noch immer seltsam an, in einen geregelten Wochenrhythymus um den verschollen geglaubten Serien-Serienmörder-Mörder zu gelangen. Da hilft es tatsächlich etwas, unsere Protanisten selbst unsicher zu erleben. Awkward Dad-Dex zu Beginn der Folge hatte schon was, als er Sohn Harrison Blaubeer-Pfannkuchen anbietet, während er vom Erfolg beim örtlichen Bowling-Wettbewerb berichtet.
"You got big." (Dexter)
Neben ein bisschen hintergründiger Erklärungsarbeit zum Erscheinen Harrisons nach dem Krebs-Tod von Hannah, gibt es leider auch erste Anzeichen von Unsauberkeiten. Er hat Dad also (mehr oder weniger) einfach über Instagram gefunden. Okay… Gut, vielleicht nahm Dexter auch einfach an, es würde nie jemand wirklich nach ihm schauen. Oder er ist schlicht fahrlässig geworden.
Noch gewöhnen muss ich mich auch wieder an Debra. Die eingebildete Stimme wird nämlich ziemlich schnell ziemlich eindringlich… Das symbolisiert natürlich lediglich die vernarbenden Zweifel, die im Inneren Dexters schlummern, aber hoffentlich überdreht das nicht noch komplett.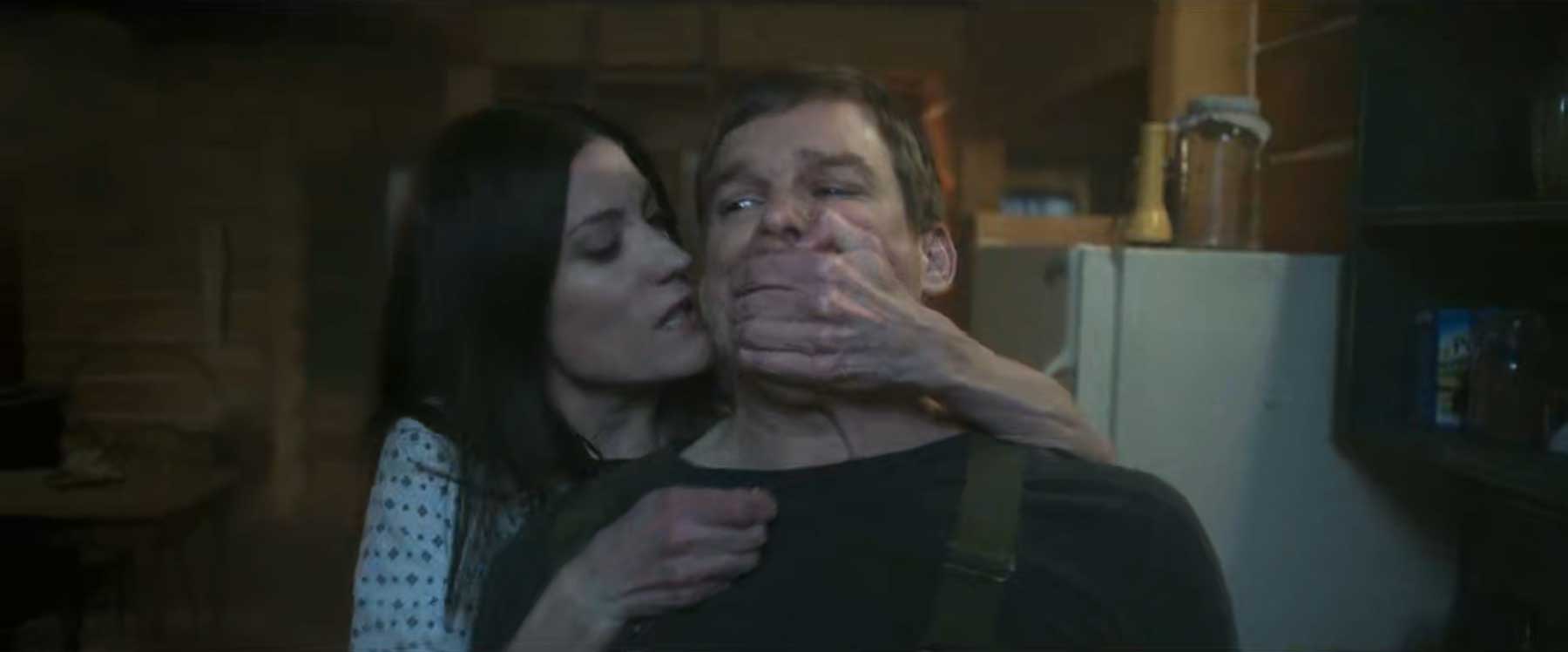 Der kurze Mini-Vorspann mit Szenen-Stückchen und den nachfolgend eingeblendeten Episodentitel gefällt mir übrigens wirklich gut, das hatte ich bei der ersten Folge gar nicht gesagt. Weniger gefällt mir aber leider so einiges Elementares in dieser Folge.
Vielleicht war es nur ein unglücklicher Schnitt, aber für mich sah es so aus, als hätte Dexter lediglich eine von mehreren Blutspur-Stellen SEHR grob abgedeckt, als die Polizei eingetroffen ist, die nach einem verlorenen VIP sucht. Die hätte ihn entweder bei der seltsamen Schaufelarbeit sehen oder aber einige der weiteren Spuren entdecken müssen. Selbst Harrison sieht bei der Fahrt nichts, obwohl er seinen Vater auf die seltsame Fahrweise hinweist. Und ob das Überfahren mit dem Gerät wirklich das Blut komplett übersehbar macht, wage ich auch zu bezweifeln, dürft das doch eigentlich lediglich festfahren und zumindest rötliche Rückstände hinterlassen. Und dann läuft Dexter noch wild umher, um gleichermaßen Spuren zu verwischen und neue zu setzen, hinterlässt dabei aber doch auch massig Spuren im Schnee und hat dann noch die eine Sache, die er seinem Sohn zuvor sagte, doch zugelassen – dass andere Leute zum Tatort gehen. Das Ganze wirkt dann noch seltsamer, als dieser Satz hier fällt:
"Shit. Why doesn my girlfriend have to be such a good cop?!" (Dexter)
Einen Spürhund zu einer Personensuche mitzubringen, war dann aber wohl doch keine Idee, auf die man hätte kommen können. Gut, dass es noch den Junior-Blödel-Polizisten gibt, der die Drohne kaputt macht… Ne, insgesamt wirkt mir das etwas seltsam. Zumal man es doch auch einfach anders hätte inszenieren können. So hat man ein bisschen Nervenkitzel-Drama über Logik gesetzt, was ich nicht mag. Und dass Dexter hier derart einfach und ehrlich gesagt auch recht dilettantisch davon kommt, macht mich beinahe rasend. Das hätte man smarter lösen können. Aber okay, das mit "Vincent van Goat the Second" war klasse, alles wieder gut!
"How long have you been a cop again?" – "Two weeks! And a half." (Polizisten)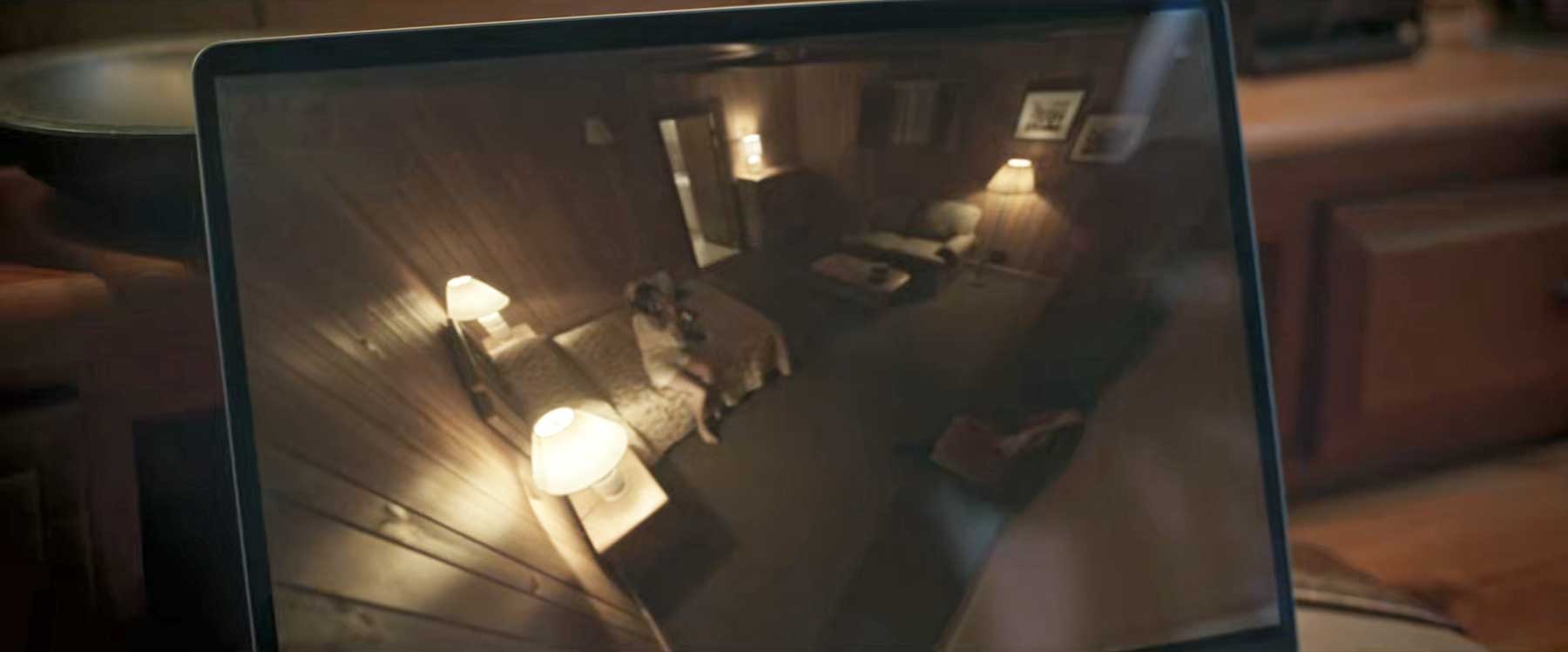 Neben der fortschreitenden Erzählung um Dexters Rückfall-Mord kommt aber auch Bewegung in die Geschichte um die vermissten Frauen, die in der ersten Folge bereits kurz angerissen worden war. Eine Frau macht im Hotelzimmer einen drauf, hätte die geschenkten Gaben aber lieber nicht anrühren sollen, führen die doch zu Körperflüssigkeiten- und Handy-Verlust. Der Moment, in dem sie die Tatsache, dass sie eingesperrt ist, und die Kamera bemerkt, hatte schon was. Gerade der "you're already dead"-Spruch hat Atmosphäre geschaffen, die eher an Horrorfilme denn "DEXTER" erinnert hat – diese Intensität hat mir gefallen. Ich bin gespannt, wie es diesbezüglich weiter geht und frage mich bislang nur dezent, ob das eine seltsame Masche eines Serienkillers ist, die auch mal wieder niemandem auffällt. "Wir haben da X vermisste Frauen, die hatten zuvor alle in Hotel Y eingecheckt und waren danach nie mehr gesehen…" – Hm…!
Ich bleibe bei der gleichen Wertung wie zuvor, weil mir auch in dieser Episode eine ähnliche Mischung untergekommen ist. Viele tolle Ansätze, was Dialoge, Kameraeinstellungen und Atmosphäre anbelangt, treffen auf irrwitzige Fahrlässigkeiten, die vor allem absolut vermeidbar gewesen wären. Gerade Dexter hatte wieder einige klassische Momente, in denen seine innere Gedankenstimme auf die gesprochene Außen-Stimme traf. Allgemein macht es auch Spaß, ihn in dieser neu zu erlernenden Vaterrolle zu sehen. Da passt schon ziemlich vieles, was mich daher umso mehr in Verärgerungszustände bringt, dass man bei elementaren Details ungewohnt fahrlässig agiert. Noch ist das ja nichts, was die Basislogik dieser Staffel kaputt macht, aber es ist eben vermeidbar.
Dennoch bin ich grundsätzlich zufrieden mit dem Auftakt. Die Figuren wirken lebendig (bis auf das reiche Schnösel-Kind, haha!), die Story birgt viel Potenzial und ich habe Interesse, zu verfolgen, wie es weiter geht. Man hat also bislang keinen Mist damit gebaut, Dexter zurück zu bringen und das ist doch schon mal verdammt viel wert!
Bilder: Showtime