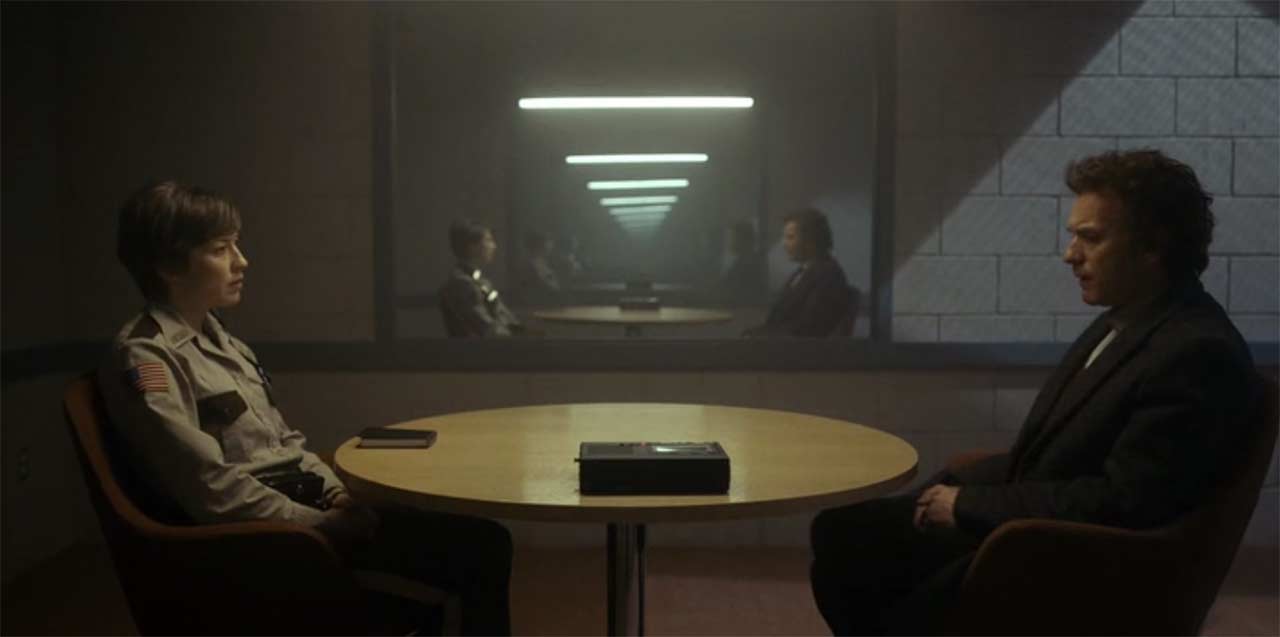 Ach, was soll ich bei dieser Episode hier noch groß Einleitungsworte verschwenden – das ist etwa so sinnvoll, wie ein Rasensprenger im Winter. Denn tatsächlich verliert auch Fargo diese Woche keine Zeit und legt direkt mal los nach: Noch ein Stussy ist tot. Meemo hat Marvin umgebracht. Wen? Ja, genau. Noch während die Gedanken mahlen, wiesoweshalbwarum, verhört Gloria den beichtwilligen Emmit.
"Your house is an hours drive from here, there's three St. Cloud Metros near your office – why came all the way down here?" – "You gave me your card." (Gloria & Emmit)
Das erste sehr gelungene Gespräch der rundum gut geschriebenen Episode. Papa Stussys Todesgeschichte drückt ein bisschen auf die Tränendrüse, dann die direkte Beichte Emmits und sein selbstkritisches Einsehen, dass er es verbockt hat. Interessant ist dabei noch, dass er anscheinend wirklich nur Gutes im Sinn hatte, als er Klein-Ray das Auto vermachte. Weil hier so viele wichtige und zitierfähige Sätze fielen, konnte ich mich nicht recht entscheiden und ihr bekommt derer zwei:
"You think there's a special level in hell for people who killed their loved ones on Christmas Eve?!" (Emmit)
"Thirty years I've been killing him. That was just when he fell." (Emmit)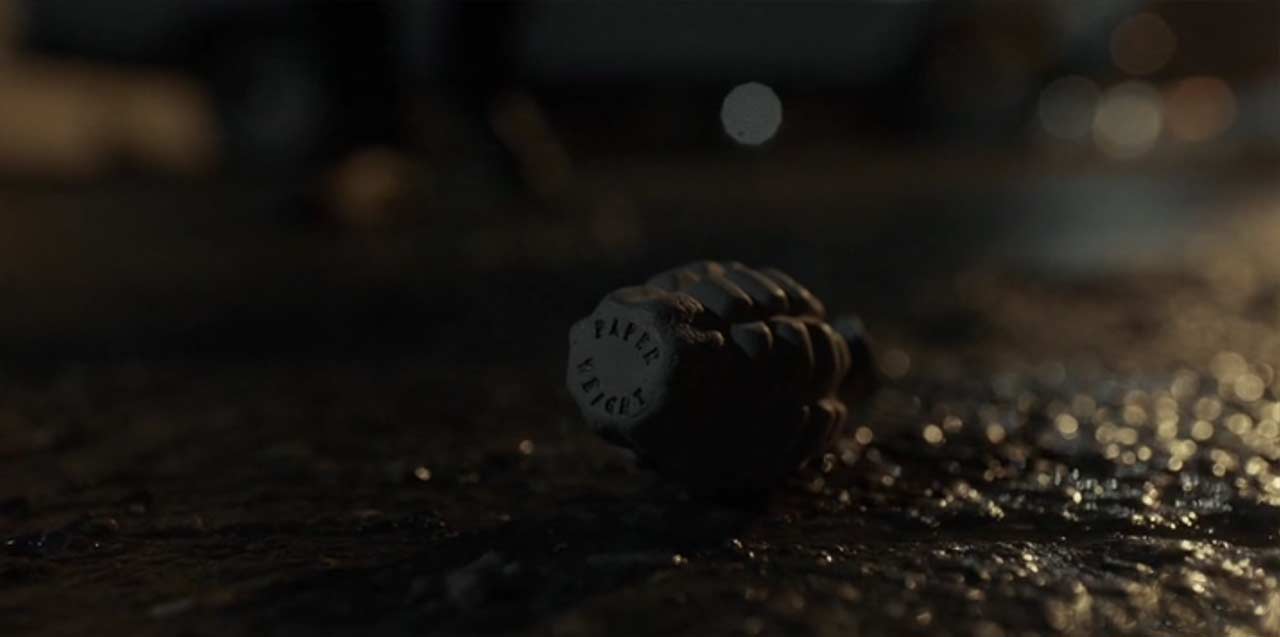 Dann die große Überraschung: Nikki und Mr. Wrench holen sich V.M.s Truck mit einem Briefbeschwerer. Also waren die beiden (vermutlich) tatsächlich hinter den skurrilen Psycho-Attacken auf Emmit. Meemo hat sich extra nicht die Haare gerichtet, damit V.M. auch weiß, wie schlimm die Lage ist. Aber noch lächelt er mit seinen fies-versetzten Zähnen über einem Becher angeschmolzener Rocky Road-Eiscreme, die er verputzt, als sei es Popcorn. Was sind schon zwei Millionen?!
"What's the 'V.M.' stand for?" – "How much and where?" – "I'm not sure that checks alphabetically." (Nikki & V.M.)
Dann erfahren wir die Auflösung der Eröffnungsszene. Gloria glaubt sich auffällig siegessicher über lauwarme Burger und Fritten, da weiß man beim zweiten "I thing I am actually laying this to bed" bereits, dass es nicht so kommen dürfte. Denn eines ist gewiss: Der neue Chief kann sich noch nicht mal Schuhüberzieher am Tatort anziehen, aber wenn es irgendwo eine schnelle Schüppe Schulterklopfen abzuholen gibt, ist er dabei.
"Nice sweater." – "It's… a cardigan." (Insasse & Emmit)
Denn neben Marvin ist auch George Stussy plötzlich tot. Für uns wird klar, dass Meemo einen vermeintlichen Serienmörder entstehen lässt, damit Emmits Mord vertuscht werden kann. Dazu gibt es noch einen passenden Sündenbock, der von Oben betrachtet tatsächlich überzeugt und für einen gelungenen "Ahahaha"-Moment geführt hat. Natürlich ist alles etwas zu perfekt inszeniert, aber es wurde geschluckt, Stage 5 kann beginnen.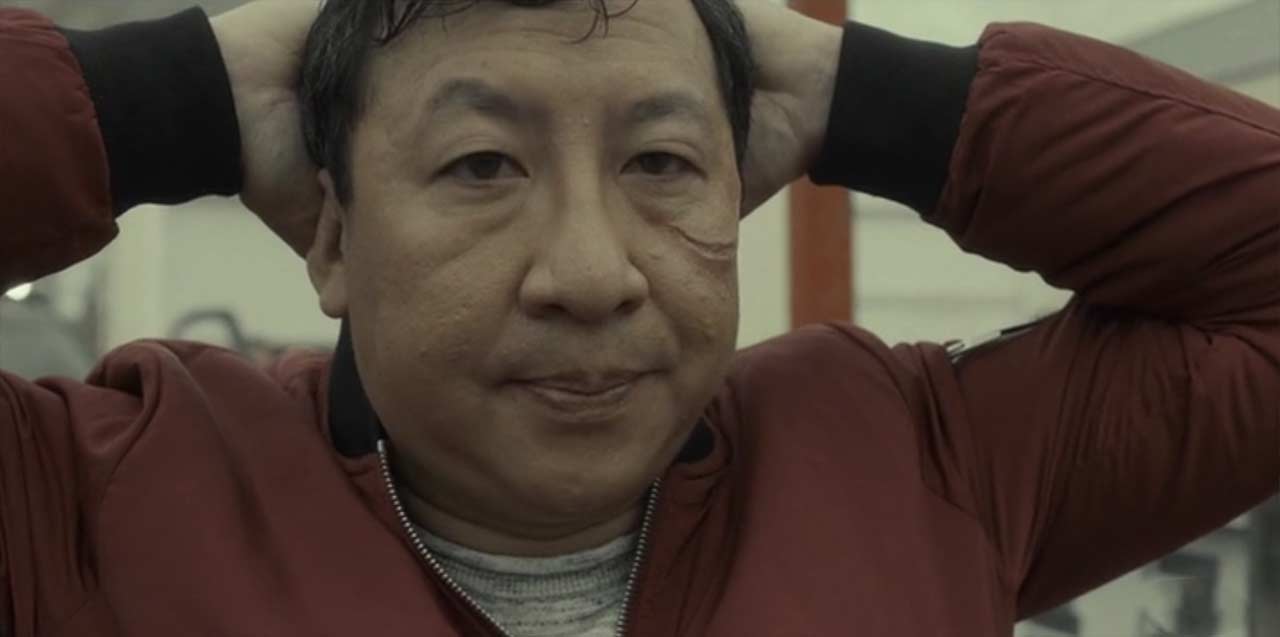 Star der Folge war aber definitiv die Übergabe im Bridgehotel. Ein tolles Gegenübersitzen zwischen der neu-toughen Nikki und V.M. Varga. Ein Spiel mit Worten, Worte über Spiele, Wortspiele – und vor allem Machtdemonstrationen. Hier hat mich Nikki bzw. die Serie tatsächlich so überrascht, wie V.M. es wohl selbst war. Das war eben nicht nur große Klappe, sondern auch was dahinter.
"Very good. You just gathered a zero after your salary." – "That's okay. I already got a job. Blackmailing you." (V.M. & Nikki)
Alleine der Move mit den vielen ähnlich gekleideten Leuten war bereits sehr charmant. Dann der augenscheinliche Versuch, die nächste nervige Person mit einer vergifteten Tee-Portion abzuservieren. Und das Monatsgehalt muss am Ende astronomisch gewesen sein.
"You know, I didn't have any feeling about you before, but now I'm starting to really dislike you." – "Good." (V.M. & Nikki)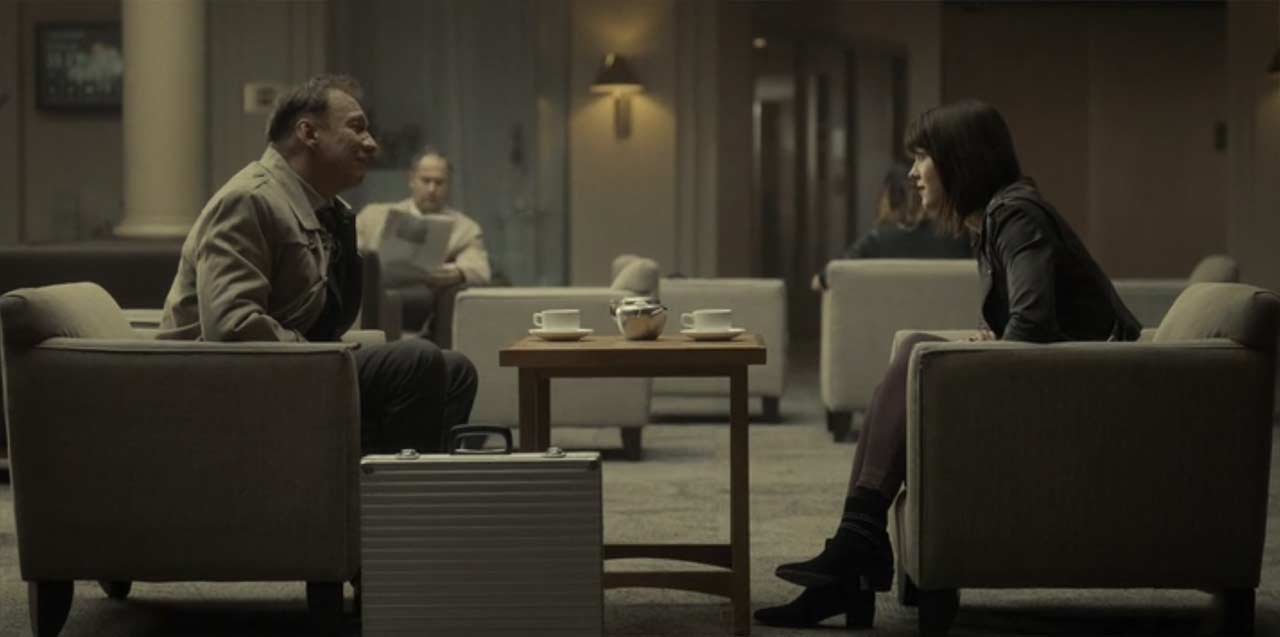 Emmit darf/muss also gehen und wird von einem lächelnden Meemo empfangen. Mission erfüllt, alles wieder gut. Natürlich nicht. Alles erst der Anfang. Denn Gloria gibt nicht auf und kurz vor Schluss noch einmal einen schönen Rückbezug auf den SciFi-Androiden MNSKY aus der "Useless Episode", der helfen will aber zunächst nicht kann, dazu noch die nicht funktionierenden Sensoren. Existenzangst mal anders.
Ein zunächst auf Eis gelegter Gegenspieler hat dagegen neue Munition erhalten. Finanzbeamter Larvie hat anscheinend die echten Bücher zugeschickt bekommen. Jetzt wird es spannend, wie V.M. da raus kommen will bzw. wer ihn als erster geschnappt bekommt.
"The problem is not that there is evil in the world, the problem is that there is good. Because otherwise who would care?." (V.M.)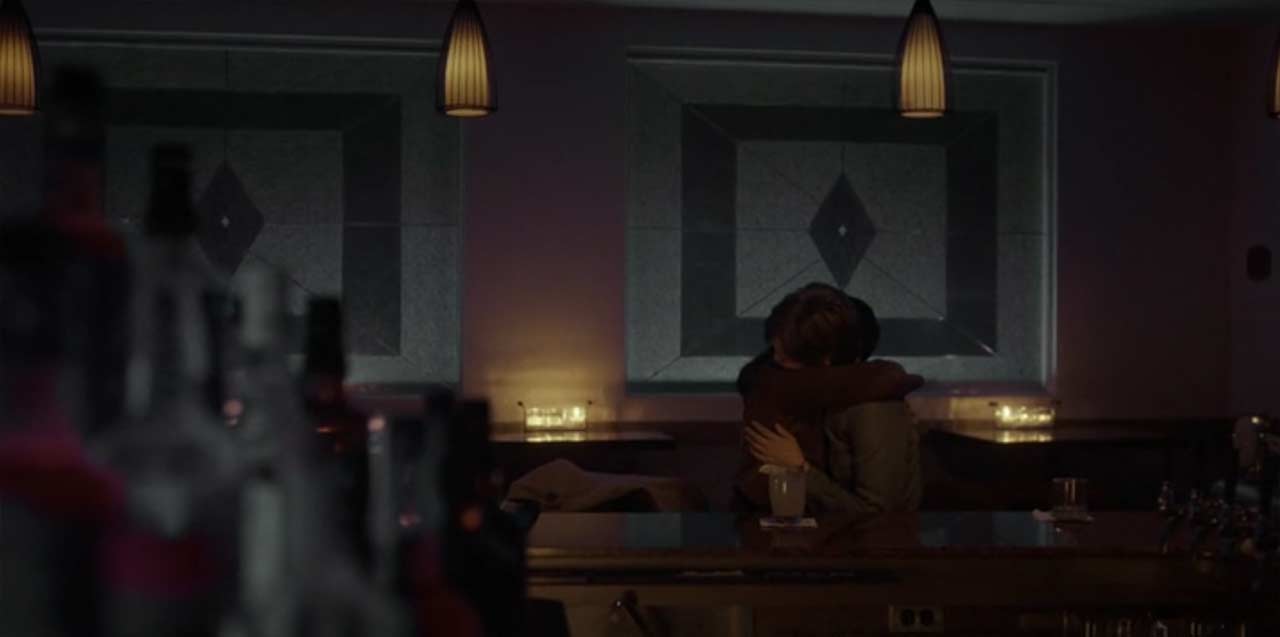 War das die langerwartete Umarmung, die aus der anfangs etwas seelenlosen Staffel doch noch etwas herausholen kann? Es scheint tatsächlich so. Die vergangenen beiden Episoden haben gezeigt, wie gut "Fargo" noch immer sein kann. Eine Folge mit verdammt gutem Pacing, kaum Lücken oder Längen und bis auf Kleinigkeiten einer sehr durchdachten Story. Der riesige Wow-Moment fehlt noch zur perfekten Episode, aber das war schon groß inszeniert, auch visuell.
Nikki war mir etwas sehr souverän, aber es sind ja zwischendrin drei Monate vergangen, sie hat zu Gott Mr. Wrench gefunden, und anscheinend ordentlich Zeit in ihr Selbstbewusstsein und die Arbeit V.M.s gesteckt. Jetzt steht uns also das Staffelfinale bevor und ich erwarte durch diese hochwertige Einleitung einiges. Vermutlich wird Emmit versuchen, V.M. zu töten. Dazu kommen aber Nikki und Mr. Wrench sowie das Finanzamt um die Ecke. Ach, und Gloria will ja auch noch ihren Gerechtigkeitssinn befriedigen. Viele Motive, die zum Showdown führen könnten. Und die Frage aller Fragen: Wird Gloria jetzt lesbisch, nachdem ihr Mann schwul wurde? Wir werden sehen.
Bilder: FX