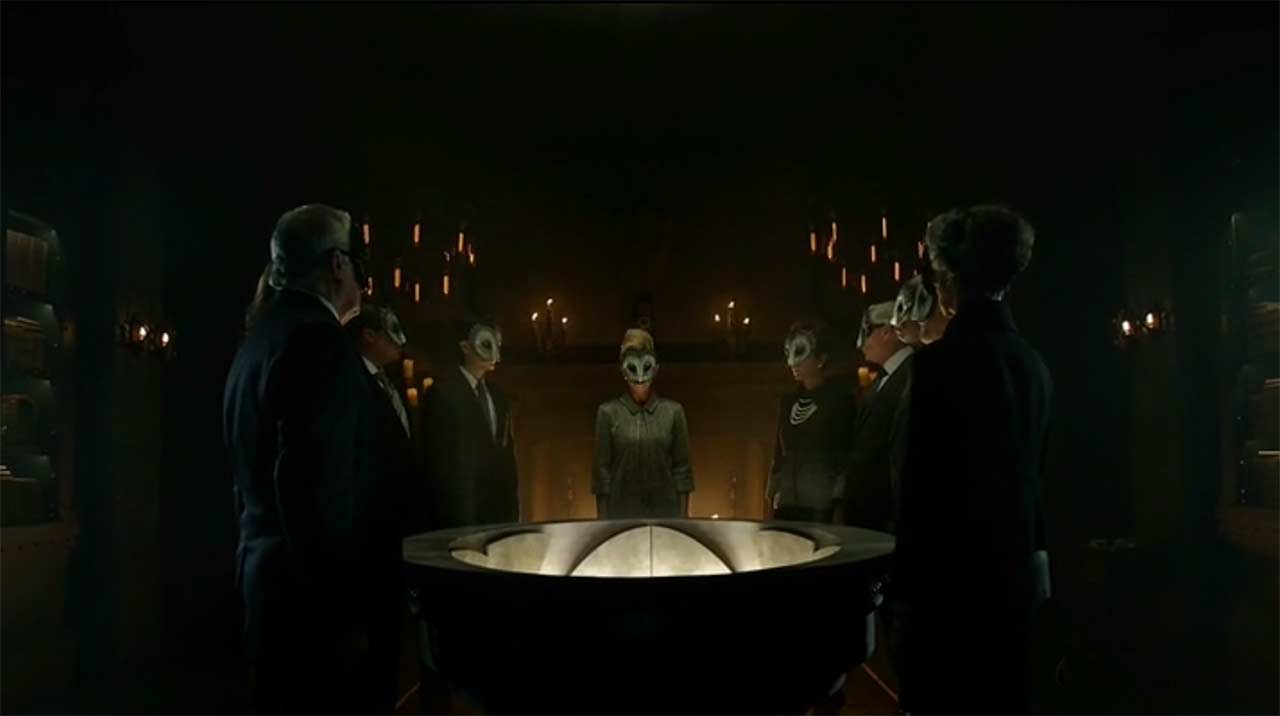 Diese Woche ging es um die ganz großen Themen in "Gotham": Waffen, Loyalität, Selbstfindung und Tod. Und doch wusste die Episode mich nicht gänzlich zu überzeugen.
Es beginnt mit großem Buhei. Der Court hat Waffe am Start, will sich aber nicht weiter konkret zeigen. Nur steht fest, dass die Festplatte formatiert werden muss. Nützt ja nichts.
"Gotham must fall." (Obereule)
Aber schon wird es seltsam. Wie kann plötzlich binnen gefühlter Stunden ein uralter persönlicher Fall neu aufgerollt werden? Die "irische Alkoholallergie" fällt verdammt früh auf. Plötzlich kommt eines zum anderen und Jim zu Falcone. Grausiger als diese entweder ungemein schlechte Verschleierung oder ungemein schlechte Polizeiarbeit ist nur der Ton bei der familiären Unterredung am Grabstein. Windschutz vergessen, oder was?!
"Everyone does the Court's bidding. Some of us just know it." (Falcone)
Onkel Frank hat jedenfalls den Tod von Jims Vater beordert – Uiuiuiui. Und doch will die Brisanz in dieser Folge nie recht sitzen.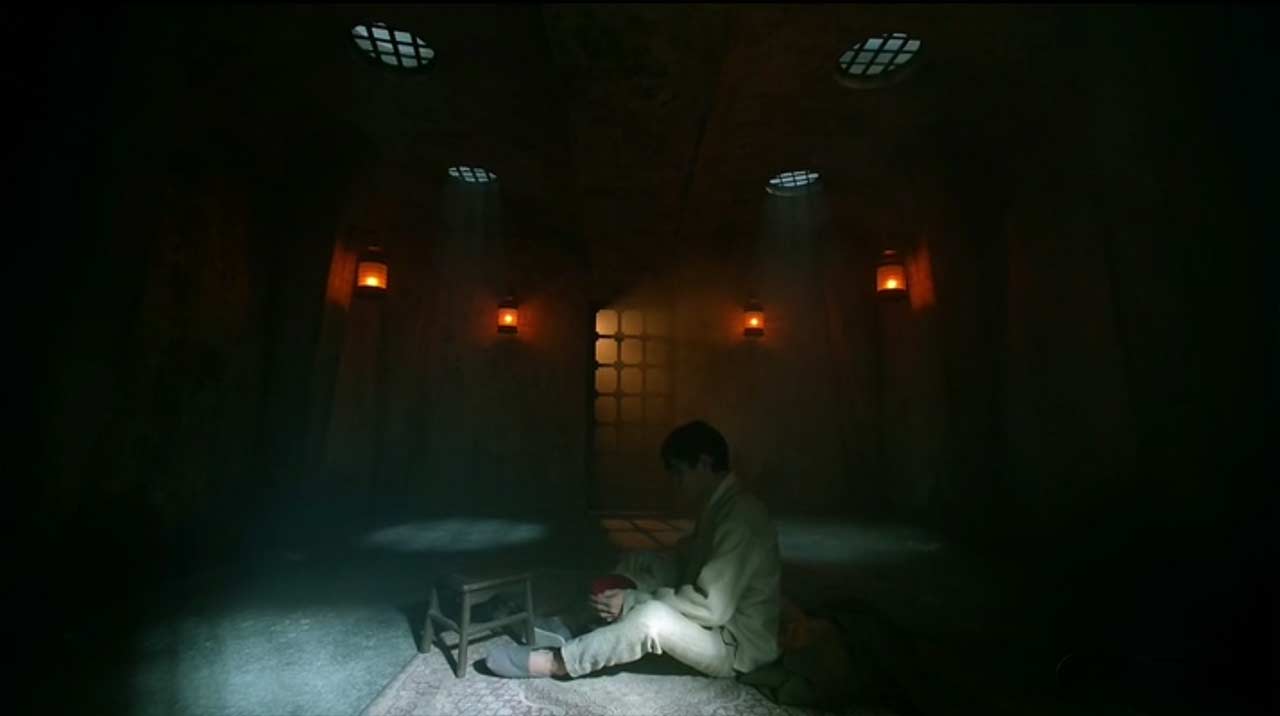 Kommen wir zu mystischeren Seite dieser Folge. Bruce alleine im verwinkelten Verließ seiner Gedanken. Oder so. Alleine ist er ja nicht wirklich, denn Chef-Chef, der den Court nur als "Tool" ansieht, ist bei ihm und lehrt ihn, in sich zu gehen. Das hatte was von Bran in "Game of Thrones" als Bruce die Augen verdrehend in Gedankenwelten spazierte. Und fest scheint zu stehen: Der Court will einen Batman als Gegensatz zu den Bösewichten in der Stadt. Bravo!
"If you can become a symbol of fear, maybe Gotham might be reborn." (Lehrmeister)
Das sagt sich auch Barb minütlich zu sich selbst. Nach ein bisschen Boss-Gehabe darf sie Jim mal wieder einen Gefallen tun. Wobei sie jetzt nicht wirklich wenig Spaß daran zu haben scheint…
"Hihihihi – torture IS fun!" (Barb)
Die Waffe (oder "Waffe", oder "Waffauchimmer") stammt also von der "Freak Show" Indian Hill. Auch gut, dass DIE Geheimlieferung mit einem fetten Aufdruck versehen ist… Auf das Wort "Freak" ist Penguin nicht wirklich gut zu sprechen. Zumindest, solange er gemeint ist. Als eine potenzielle Rache-Armee wären die Nicht-Normalos dagegen gefundenes Fressen. Vielleicht hat er mit Poison Ivy gar die erste Frau des Gespanns an seiner Seite. Zumindest sollte nun auch dem hinterletzten Dummbatz vor dem TV klar geworden sein, wie geil Pflanzen doch sein können.
"Fear and respect – management 101." (Penguin)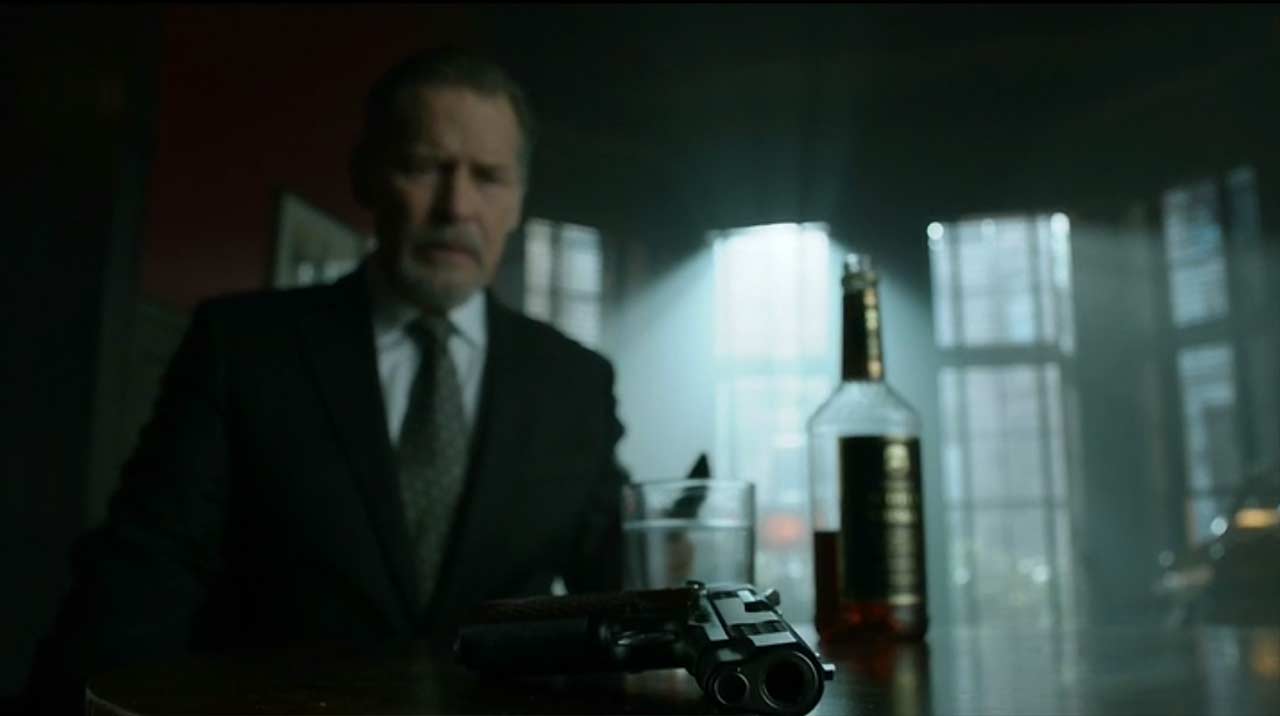 Dann wäre da noch der hochdramatische Familien-Dialog mit gezogenen Waffen – classy. Das hatte aber durchaus was für sich, auch wenn das Onkel-Gastspiel überrauschend kurz ausgefallen ist. Ähnlich wie das sehr "herzliche" Telefonat am Ende. Agreed?
Wie eingangs beschrieben hatte diese Folge auf dem Papier so einiges zu bieten, und doch wollte ich sie nicht recht "fühlen". Gerade die Hauptstory um Jim und den Bund der Nachteulen wirkte zu gehetzt und eher als bluffende Spielscharade, denn tötlicher Ernst. Das geht auf jeden Fall besser. Ich freue mich jetzt einfach mal auf potenzielle "Findet Alfred heraus, dass er mit einem Klon zusammen lebt?"-Szenen, die es hoffentlich kommende Woche zu sehen geben wird. Agreed.
Bilder: FOX