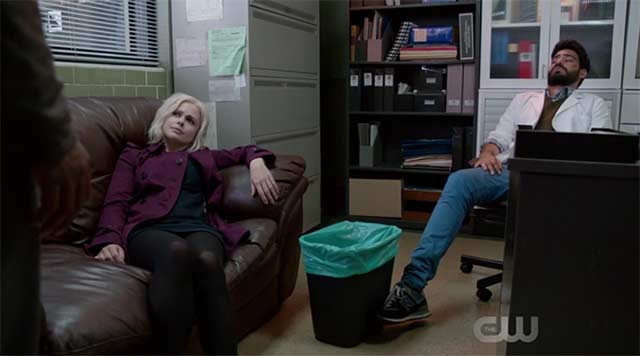 Tja, die Offseason geht so langsam aber sicher richtig los und einer der ersten Neustaffelstarts des Monats ist "iZombie". Die vom Mädchen-Untoten-Monster of the Week-Sendung zum Action-Z-Movie transferierte Serie macht genau da weiter, wo es aufgehört hat. Die Hektik der Geschehnisse vom Staffelfinale wird noch einige Minuten fortgeführt, ehe sich alle zu einer geselligen Runde zusammen finden. Summa sumarum hatten alle eine doofe Nacht, böh!
"Unreciprocated', she said – you didn't get that down…?" – "Yeah, because I can't spell it." (Ravi & Detective)
Die neue Zombie-Anführerin hat auch ein MAXXimal schickes Büro. Und konkrete Pläne für den "D-Day", an dem die Menschheit Bewusstheit über die Zombie-Situation und eine Insel mit einer tollen Z-Schule drauf erlangen wird. Oder so.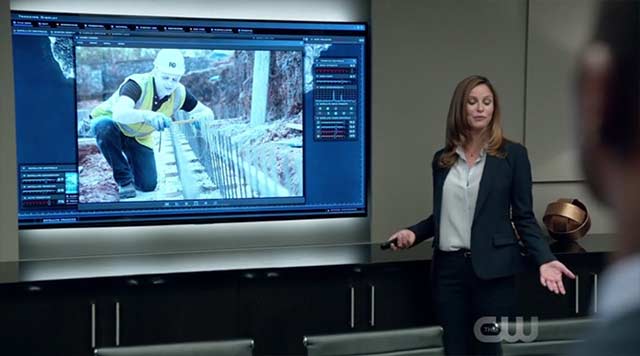 "Aren't we the 'No Secret Club'?!" – "We are the 'No Secrets Between US Club'." (Clive & Liv)
Hehe, der Rob Thomas-Santana-Song im Radio, dazu der Titel der Episode – sehr smooth! Das hat mir deutlich besser gefallen als Major sein neu und ungewollt gewonnenes Dasein als Promi. Könnte er doch nur alles vergessen – oh, kann er ja. Anscheinend. Bis Ravi sein "Glow in the dark"-Gehirn-Experiment vollendet hat. Mal schauen, ob das weiterhin nur ein stiefmütterlich behandelter und immer mal aufgebuddelter (also aufgewärmter) Seitenstrang bleibt oder noch/wieder wichtig wird.
"Don't be that guy – tan and dye!" (Schild)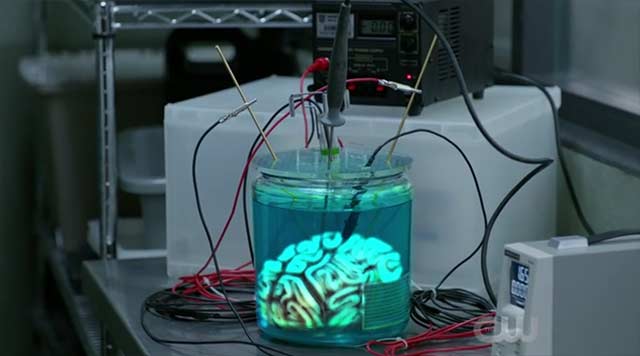 Es gibt nämlich auch massenhaft signifikante Entwicklungen diese Woche. Der Nachtwächter aus der Massakernacht plappert im Radio-Interview das böse B-Wort aus, was zu erfreulich glaubwürdigen ersten Spinnereien in der Öffentlichkeit führt. Die Handbremse ist gelöst!
"What is the government trying to hide?!" (Chuck Bert)
Dazu ist Papa Blaine aufgetaut. Oder zumindest dabei. Das dürfte auch für ordentlich Seitenhieb-Frequenz sorgen.
"You're good – you deserve an Emmy! I mean, you're 'tv-good', let's not get carried away…" (Don E.)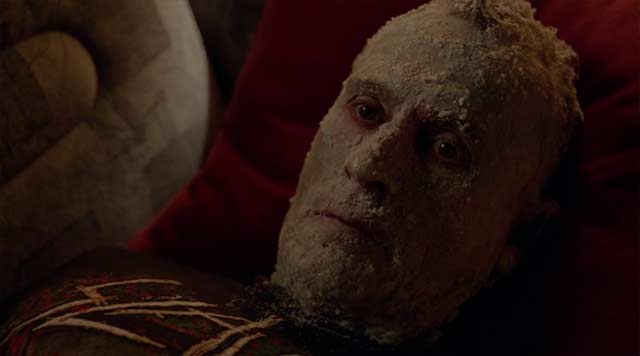 Zu schlechter letzt dann noch ein Zombie-Familienmord, bei dem Clive seinen Wally verliert. Irgendwie wollte dieser ungemein emotional erdachte Moment nicht ganz zünden. Vielleicht, weil ich einfach zu lange aus der Serie oder der Kurze zu wenig darin vorkam. So ganz hat es mich irgendwie nicht erwischt. Allgemein fühlte sich das halt eher wie ein "wieder reinholen" oder Epilog an. Erst beim letzten Shot, bei dem wir Liv und Major vor der Z-Abwehr-Einrichtung sehen, hatte ich das Gefühl, dass das neue Kapitel startet.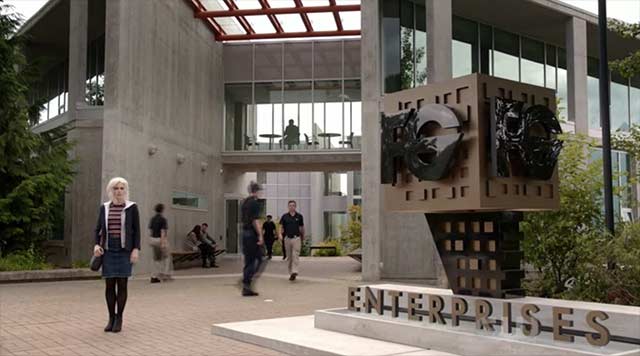 Und da freue ich mich jetzt durchaus drauf. Der Auftakt in die Staffel ist durchaus gelungen. Auch wenn die ganz große Lockerheit (situationsbedingt) gefehlt hat, waren einige sehr schöne Zeilen im Script (ein paar davon findet ihr ja im Beitrag), schöne kleine Szenen wie der Mülleimer-Move von Ravi, und halt verdammt viel Basisarbeit für folgende Geschehnisse. Ich bin gespannt, welche Ausrichtung die Staffel einnehmen wird. Und ob der ganz große "Wahrheitsknall" tatsächlich außerhalb des Fünfer-Clubs erschallen wird.

Bilder: The CW

-->