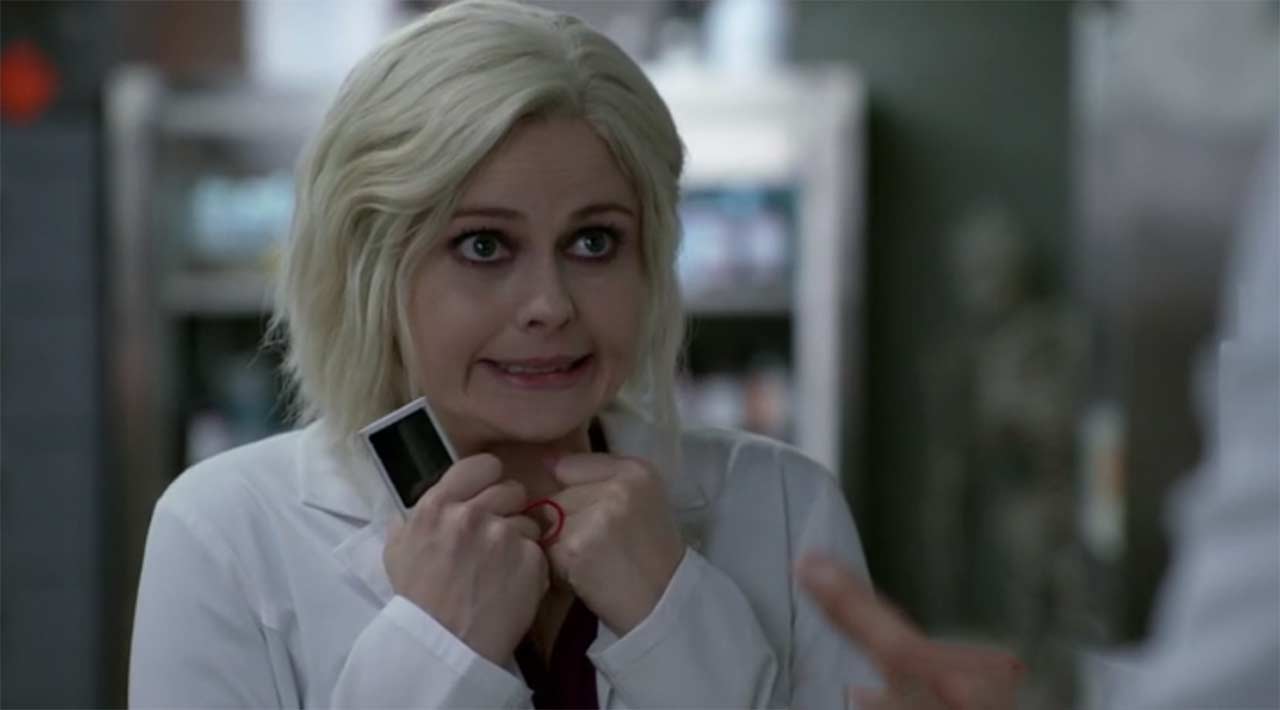 Nein, eine große Party hat es diese Woche leider nicht gegeben. Und das, obwohl durchaus signifikante Offenbarungen zu sehen waren. Aber irgendwie steht sich "iZombie" dabei selbst im Wege…
Zunächst zur Wochenkarte: Party Girl-Filet mit "Hot Messie" auf Männer-um-den-Finger-Wicklerin. Yummy! Also, rein vom Optischen her (das Auge isst ja bekanntlich mit), der Charakter ist verdammt anstrengend. Umso passender und unterhaltsamer die "Vorfreude" auf das "Real Life Soap Opera"-Hirn…
"Right. No more drama – I promise." (Yvonne)
Major ist wieder er selbst und hat seine Vorfreude für Eiscreme wiederentdeckt – ganz ohne Chili-Zugabe. Wie allgemein ist der Auftakt gut gelungen, da er eine lockere Stimmung rüber bringt – wie so oft in letzter Zeit verliert sich die Folge dann jedoch in Überwerfungen und möglichst emotional-dramatischen Entwicklungen. Ravi und Good Old Major gemeinsam beim Nazi-Shooter zocken zuschauen zu können, ist beinahe wie in alten Zeiten. Bis die erste Erinnerungslücke auftaucht (hier noch wunderbar beiläufig und detailverliebt integriert)…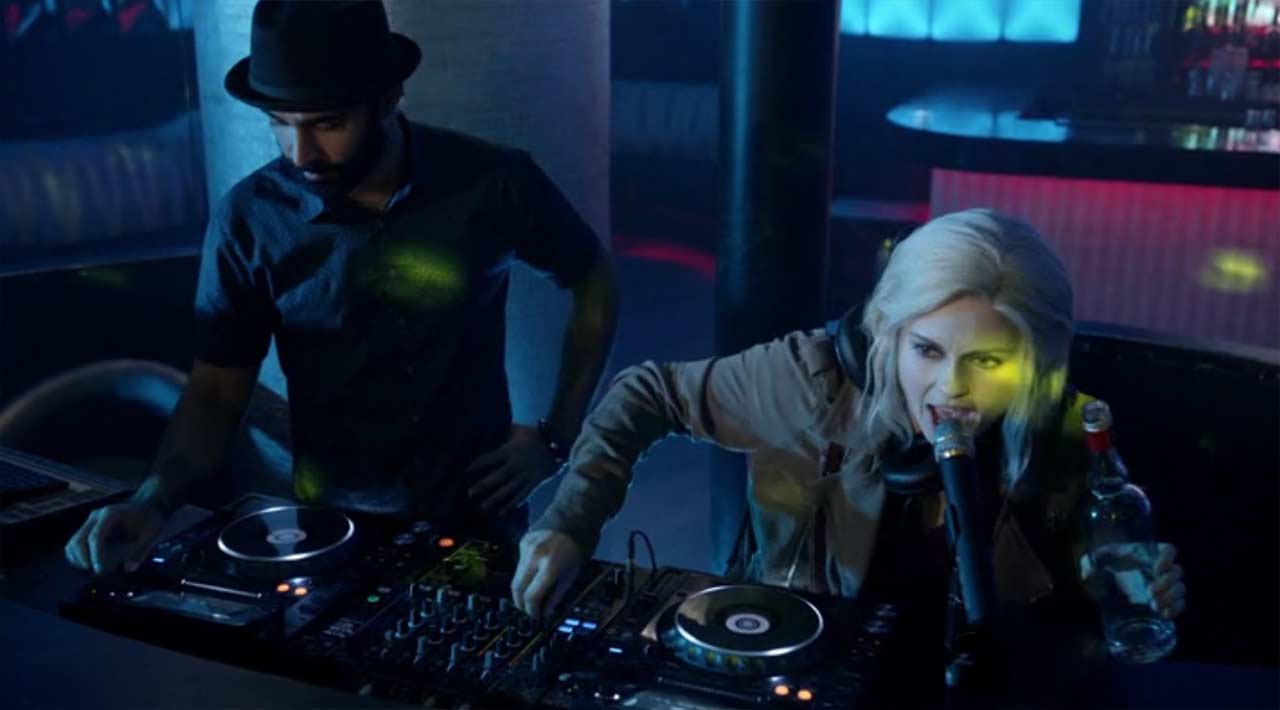 Und der Fall? Nach einer Runde Salbei im Club und einer selten beiläufigen Auflösung, für die es auch lediglich ein, zwei Visionen benötigt, ist es auch schon vorbei. Schade, dass man noch immer am Wochenfall-Rhythmus festhält.
"Clive, we have to go to Ice Ship! It is just like da bomb – and also for clues and stuff…" (Liv)
"I was supposed to get the ingrediences for Ravi's memory solution, but I keep forgetting them…" (Liv)
Jetzt beginnen die Ungereimtheiten. Wenn die Zutaten für die Erinnerungskur sooo wichtig sind – wieso hat Ravi sie nicht mittlerweile selbst gekauft? Klar, einen Tag kann er mal nicht und schickt Liv los, aber gerade vor dem Hintergrund ihres nicht gerade zuverlässigen Hirns, wäre der Ausweg einfach ein Gang zum Supermarkt gewesen. Hat jemand anders ja auch recht kurzfristig geschafft… So blieb es jedenfalls ein Running Gag ohne "Gag".
"I prefer non-alive guests here to stay calmely on their shelves." (Ravi)
Da war beinahe der total faire 50/50-Deal von Don E lustiger. Bei diesem Charakter bin ich mir immer noch nicht sicher, ob ich ihn abgrundtief hassen möchte oder doch in mein Herz schließen sollte. Irgendwie lockert er ja schon oft eingefahrene Folgen auf, am Ende ist er aber (noch) zu flach gestaltet.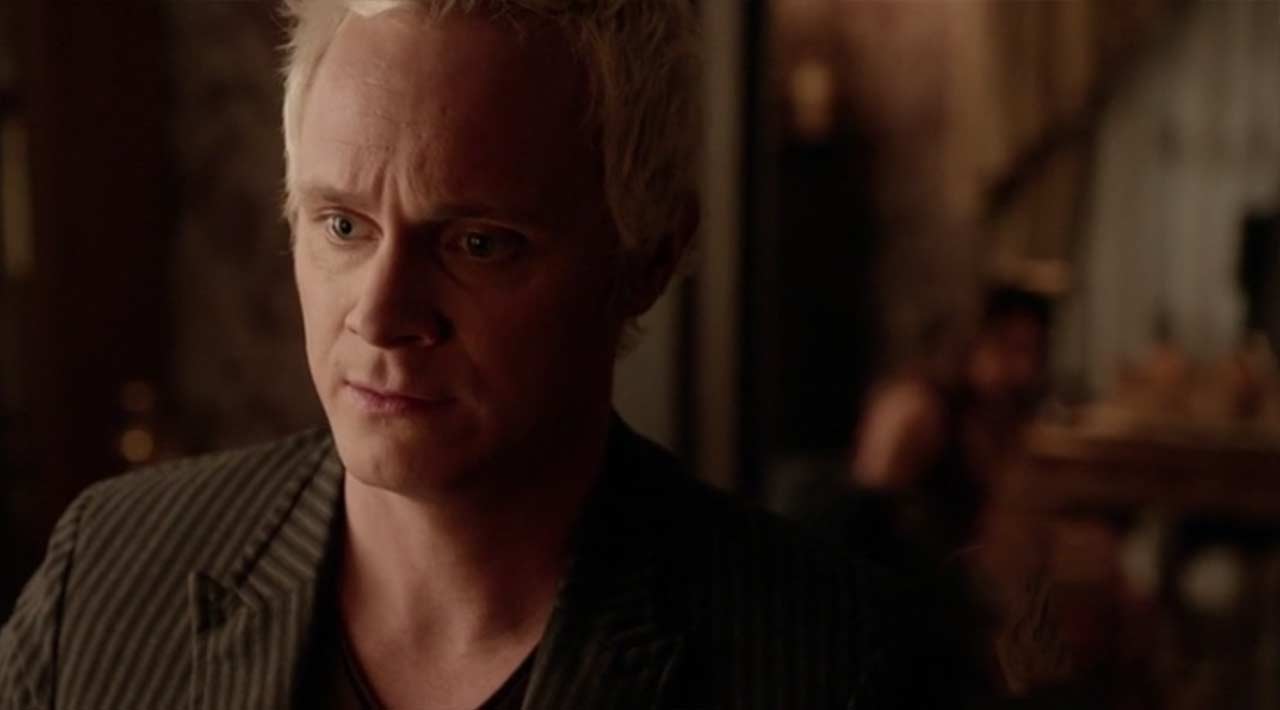 Ach und ja und überhaupt: Ich wusste es! Blaine hat seinen Gedächtnisverlust (größtenteils) gespielt. Und beichtet vollkommen ohne Grund und größeres Zögern Peyton, als sich ihm eine Vorlage ergibt. Vielleicht, weil er "der neue Blaine" ist (oder war), aber so recht Sinn hat das nicht gemacht.
"I'm a lawyer, Blaine. I shouldn't be trusted." (Peyton)
Major schafft es gerade noch nach Washington, um in Walla Walla seine Mom zu besuchen – und alles ist wieder gut! Das ging alles verdammt schnell, ebenso das hochwissenschaftliche Abwarten (bleibt es dauerhaft? Nur weil ein Lügner es sagt, stimmt es auch? Funktioniert es überhaupt bei jedem gleich?). Wird Liv wieder menschlich? Natürlich (vorerst) nicht. Die Kur wurde gestohlen. Wer das wohl war… Blaine hat jedenfalls die Rezeptur des Erinnerungsmittels und mischt sich sein eigenes Gatorade. Jetzt stellt sich natürlich die Frage: wozu? Hat er vielleicht doch noch nicht alle Erinnerungen wieder oder Peyton gar angelogen? Das macht eigentlich keinen Sinn, da er keinerlei Vorteile dadurch gehabt hätte. Ich ahne jedenfalls noch einen größeren Twist kommen…
"I'm tired of having other people in my head." (Liv)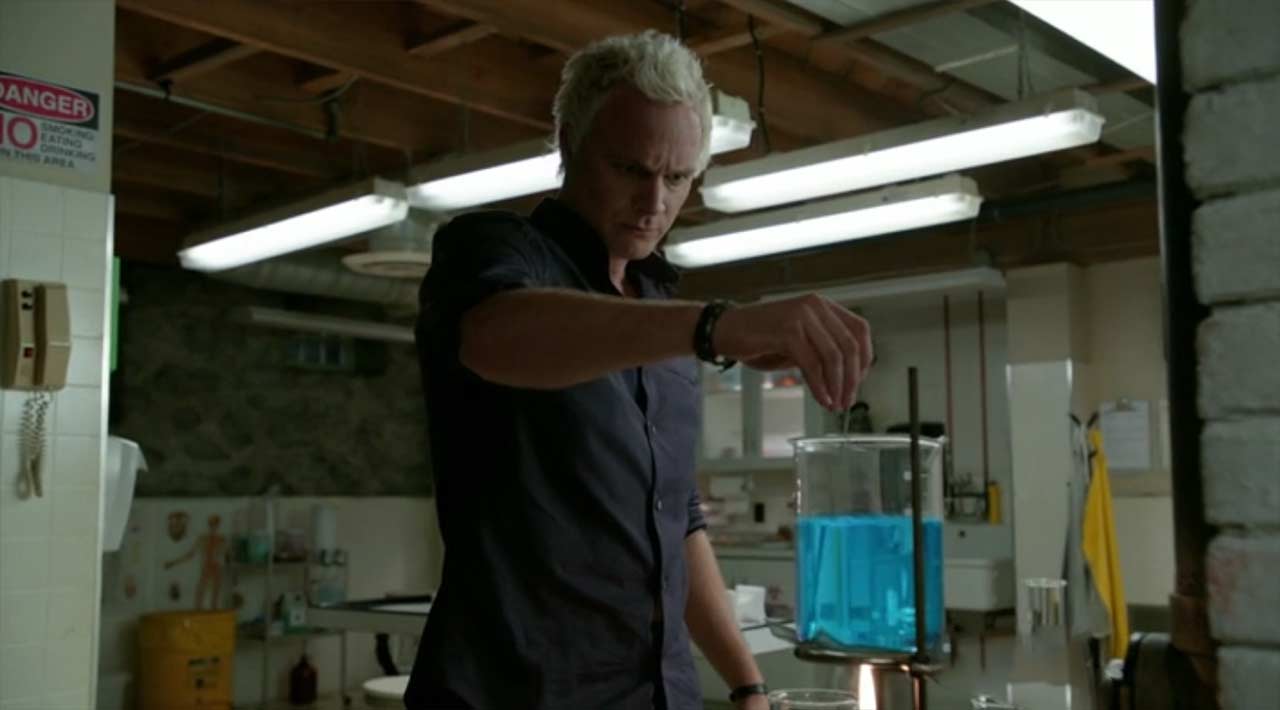 Hmpf. Eigentlich war da viel Zündstoff vorhanden, aber so ganz gezündet hat es dennoch irgendwie nicht. Ich bin enttäuscht, dass man die Blaine-Erkenntnis derart sanft eingeführt hat. Das hätte man entweder beiläufig anteasern können, um ein paar Theorien anzufeuern, oder mit einem großen Knall darbieten. So hat es sich gar in der Episode selbst mehrfach angedeutet und war dann eher ein "Aha…"-Moment für den Zuschauer. Und pötzlich muss alles GANZ SCHNELL mit Livs Umwandlung gehen?! Nein, das wirkt alles etwas shady und nur, um Unruhe in die eigentlich geordnete Handlung zu bringen. Oder eben durch eine vorschnelle Entscheidung für Durcheinander Richtung Staffelfinale zu sorgen. Ich weiß nicht recht…

Bilder: The CW

-->