Hallo, mein Name ist Johnny Knoxville und willkommen bei "iZombie"! So und nicht anders hätte die dieswöchige Episode bei The CW eigentlich eingeleitet werden müssen. Stattdessen bekommen wir ein (noch) nicht gerade viral gelaufenen YouTube-Mockup zu sehen. Und wie Vivian Majors menschliche Seite erkannt hat.
"Is that a human pulse I'm feeling, or are you just happy to see me?" (Vivian)
"Did she promote you? We got to start calling you 'Major Major'?" (Liv)
Ach ja, und dann wäre da noch diese vermaledeite CGI. Das ist aber auch nicht einfach, einen explodierenden Hubschrauber ganz weit weg da oben am Himmel zu simulieren. Visuell wirkte das sogar noch irgendwie "okay", aber man hat gemerkt, wie die Macher unbedingt so wenig Frames und direkten Impact wie möglich zeigen wollten. Schnell weiter.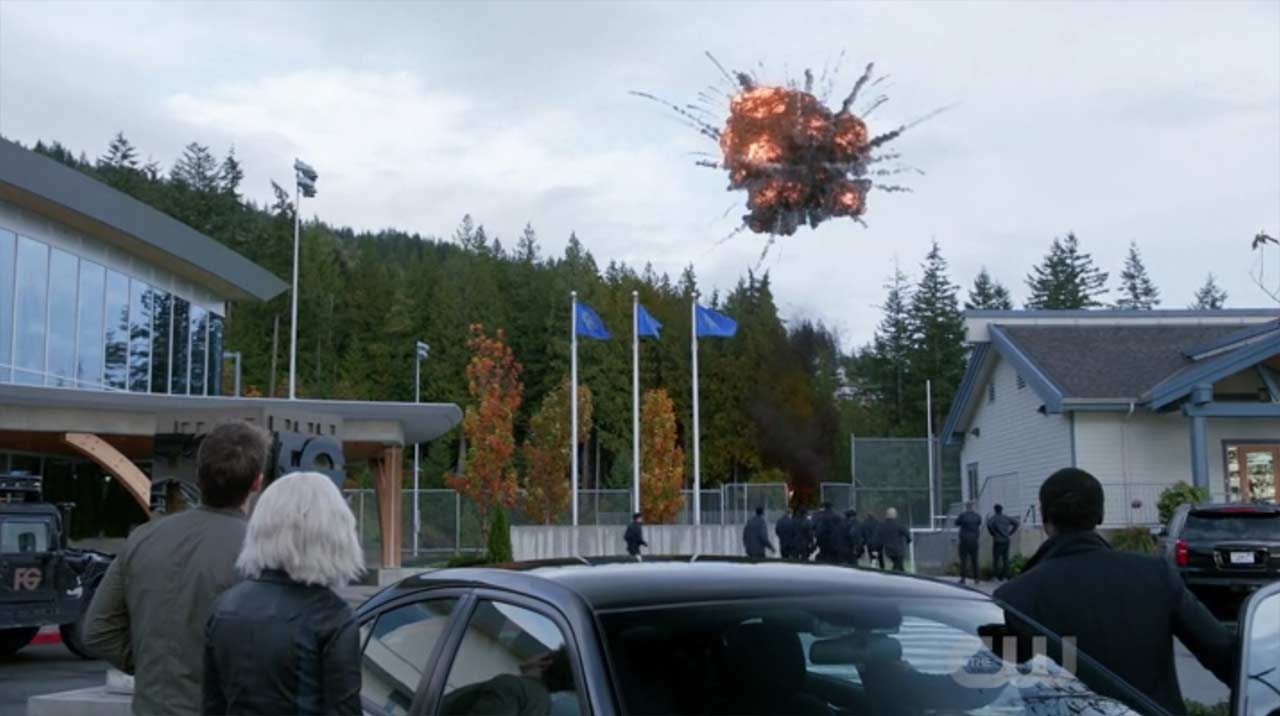 Kommen wir zum dieswöchigen Menü: aufgedrehter Stunt-Hansel mit Hand zum Streichespielen und Frau-Wegnehmen. Als Beilage gibt es den dämlichsten Stunt ever geboten, der einen irgendwie daran zweifeln lässt, wie dieser Mist erfolgreich sein soll – oder aber erneut daran verzweifeln lässt, dass so ein Mist tatsächlich enorm erfolgreich ist. In echt jetzt.
"23 million subscribers can't be wrong." (Ravi)
Einzig interessanter Gedanke, der mir bei Jackass-Abklatsch Finn Vincible kam ist, dass mittlerweile doch relativ schnell in jeder Folge klar ist, wer sterben den "Darwin-Award" gewinnen und auf dem Teller landen wird, so dass man sich auf das "Wie" freuen kann. Eine der wenigen Vorteile, wenn Muster wiederkehren und drohen zur Routine zu werden.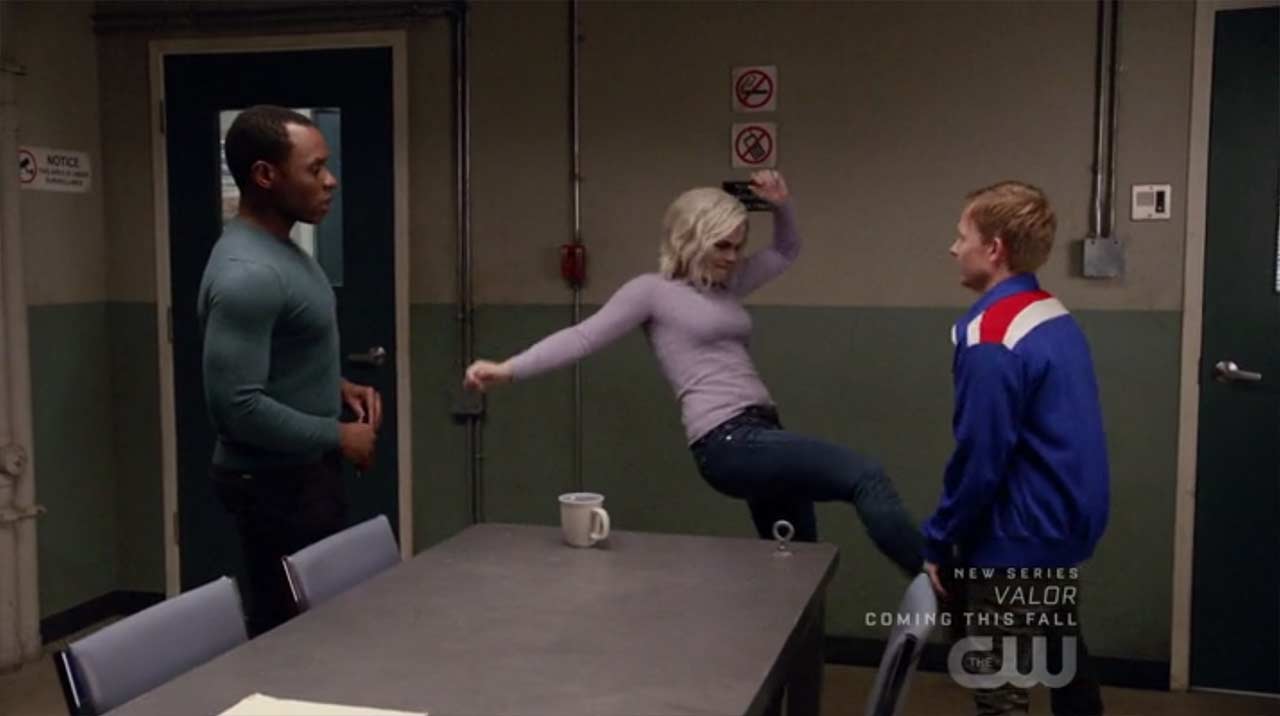 Für den erwachsenen und beinahe rationalen Part ist dieses Mal Familie DeBeers zuständig (sehr skurril). Papa Blaine hat eine besondere Vision, die der Sohnemann aber nicht recht teilt. Blaine verblüfft dafür mit einem absolut irrwitzigen Adlerauge, was das Durchschießen von Handflächen angeht – und sein untoter Vater scheint keinen "Full-on Z-Mode" zu habe, das alleinige in Schach-Halten, verschnüren und zementieren ging erstaunlich leicht. Aber alleine diese Zeile war es wert:
"Don't worry. He is alive and… well." (Blaine)
Interessant dürfte noch werden, welche Rolle der Informant im "Scratching Post" einnehmen wird. Bei der Schießerei war er – wie Don E. – passenderweise gerade nicht da. Sein ernster Blick hat aber den letzten Zuschauer wissen lassen, dass da was im Busch ist.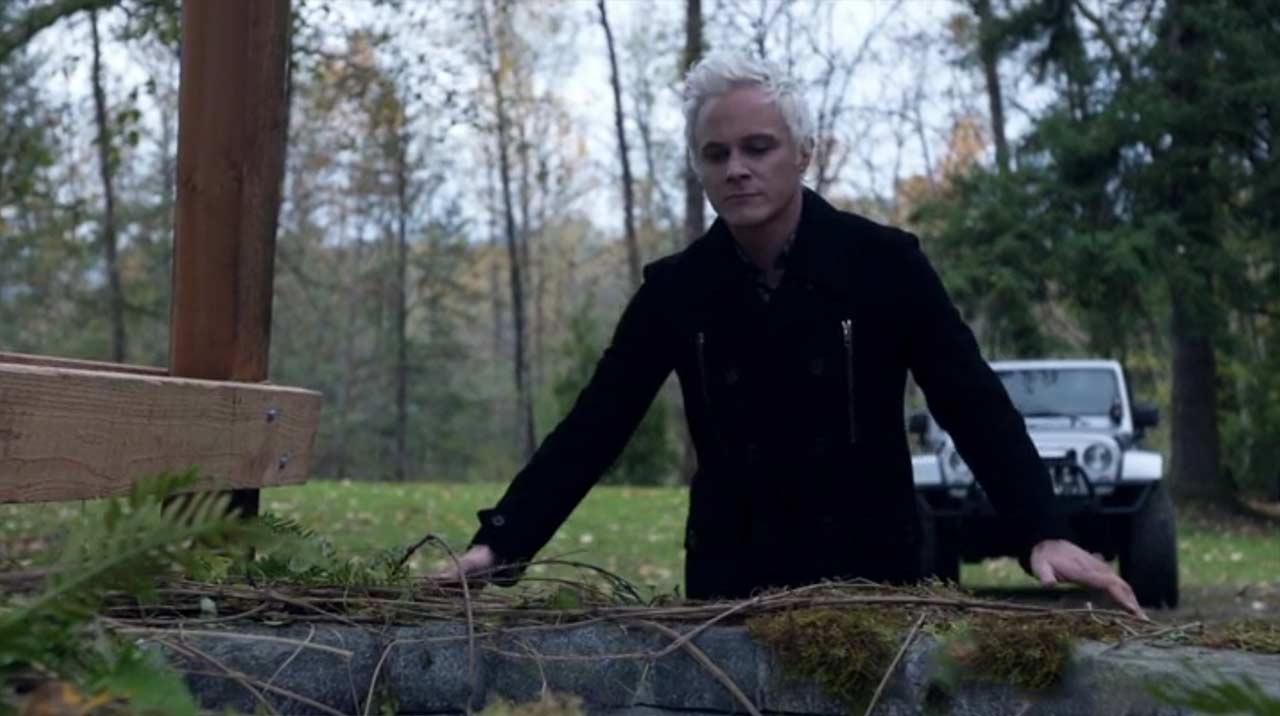 Zurück zum Aufgedrehten Überdrehten. Einige Tackernadeln und viele schlechte Scherze weiter gibt es das vermutlich unromantischste Date aller Zeiten zu sehen – und doch trifft es mitten ins Herz. Boom!
Liv mal nicht kreidebleich zu sehen ist sehr seltsam, hat man sich doch schon so daran gewöhnt. Ich finde den Leichenlook deutlich cooler und bin froh, wenn sie nie wieder menschlich würde. Oder dann anfängt, sich Haut und Haare zu bleichen, bitte.
"Zombies are real! There's one everywhere I go." (Liv)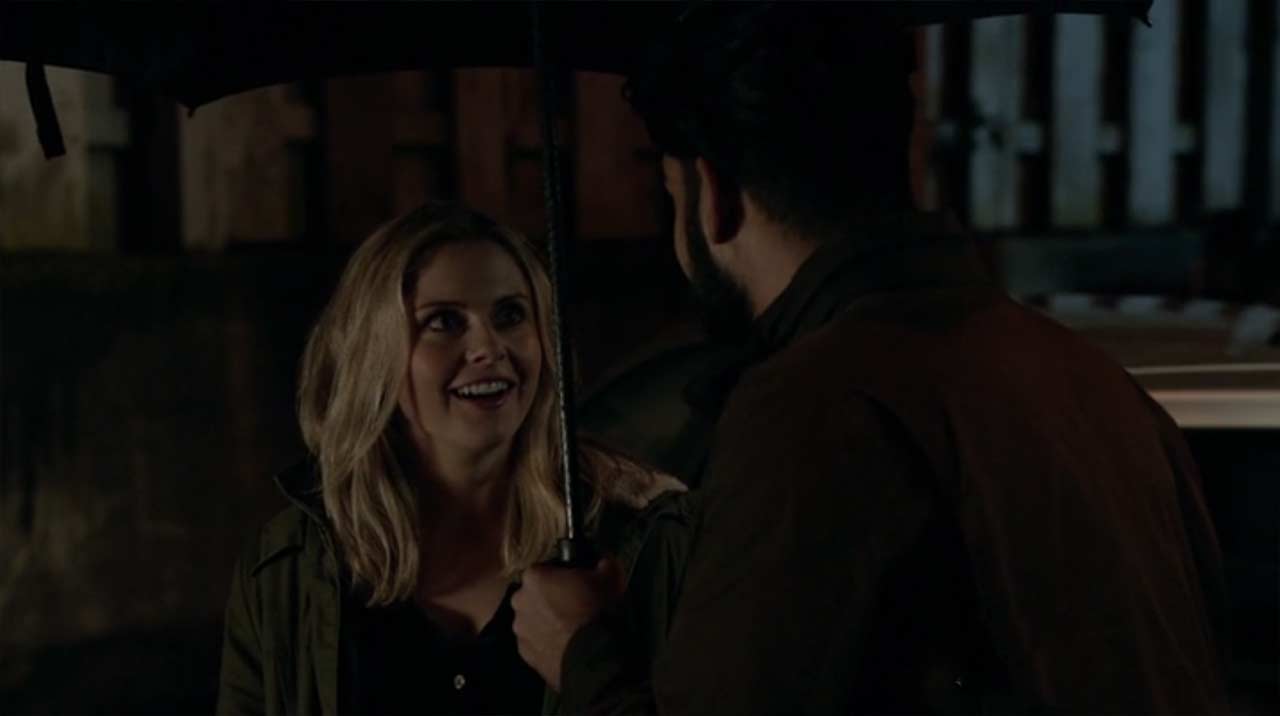 Der Fall war zumindest ETWAS besser als vergangene Woche, ebenso konnte das Hirn überraschenderweise weniger nerven (ich hatte zu Beginn der Episode SEHR Schlimmes befürchtet). Allerdings wirkt es mittlerweile mühsam, dass es gefühlt immer der erste Zeuge/Verdächtige am Ende war, der den Mord begangen hat. Mich darüber aufzuregen, dass es sich stets um viel zu kurze Wochenfälle handelt, spare ich mir mal – die Macher scheinen hier eh nicht mitzulesen oder etwas dran ändern zu wollen. So bleiben mal wieder etliche schöne Zitate und unterhaltsame Momente, die ganz große Brain-Vision war das aber noch nicht.

Bilder: The CW

-->