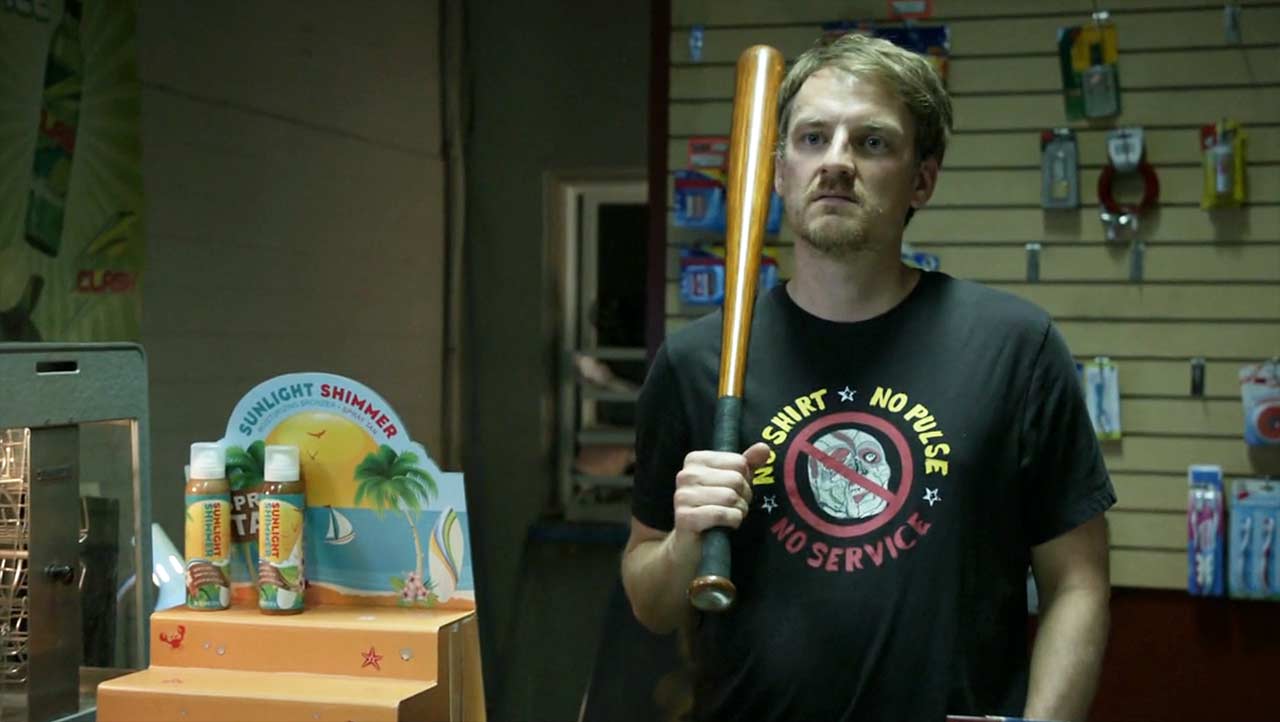 Ich muss gestehen, ein bisschen überrascht gewesen zu sein, als ich diese Woche sah, dass "iZombie" weiter geht. Sollte es ein großes Marketing-Tratra im Vorfeld gegeben haben – ich habe es verpasst. Auch fühlt es sich so seltsam an, weil noch nie eine Staffel der Serie so spät gestartet ist, das Finale von Runde Vier war am 28. Mai 2018, also vor fast einem Jahr. Entsprechend fern liegen einem die Ereignisse von damals. Aber um es uns gleich nochmal etwas irritierender und aufregender zu gestalten, greifen die Macher zum Start der fünften und letzten Staffel "iZombie" zu einem gerade zuletzt in Zombie-Serien sehr gängigen Mittel: einem Zeitsprung.
6 Monate später…
Im Grunde genommen sind viele der im Staffelfinale in Aussicht gestellten Entwicklungen so gekommen. Noch immer ist New Seattle die "City with balls behind the walls", abgeriegelt auf 15 Quadratmeilen und als einziger Ort der Welt mit Zombies bevölkert. Das führt zu teils öffentlich, teils insgeheim organisierten Strukturen und allgemein ausgelebten Kulturen. Man beachte alleine das "No Shirt, No Pulse, No Service"-T-Shirt des Tankstellen-Kassierers in der wie ich finde sehr gelungenen Eröffnungsszene.
Vor allem Blaine dürfte freuen, dass alles so gelaufen ist, ist er jetzt nicht nur reich, sondern stinkereich, da fehlt eigentlich nur noch der Geldmünzenspeicher. In dem Zuge hat mir vor allem der Schnitt zu seinem Image-Video und die Tatsache, dass es ein Non-skippable-Preroll-Werbevideo auf YouTube ist gefallen.
"I'm going for a swim. Don't be here when I get back." (Blaine)
Das eigentliche Video danach spielt eine zentrale Rolle, zeigt es doch auf, dass Zombies eine Frau umgebracht haben, was ja eigentlich im total friedlichen Miteinander nicht passieren sollte und die Massen in Aufruhr bringt. Die "Menschen-Zombies-Beziehung" zu verbessern wird beim heißgelaufenen Spiel der Emotionen nicht gerade leicht, euch zeigt sich, dass so einiges an Aktionen geplanter Aufstachelungsnatur sind – vielleicht ja auch der Zombie-Übergriff, um Unruhe zu stiften?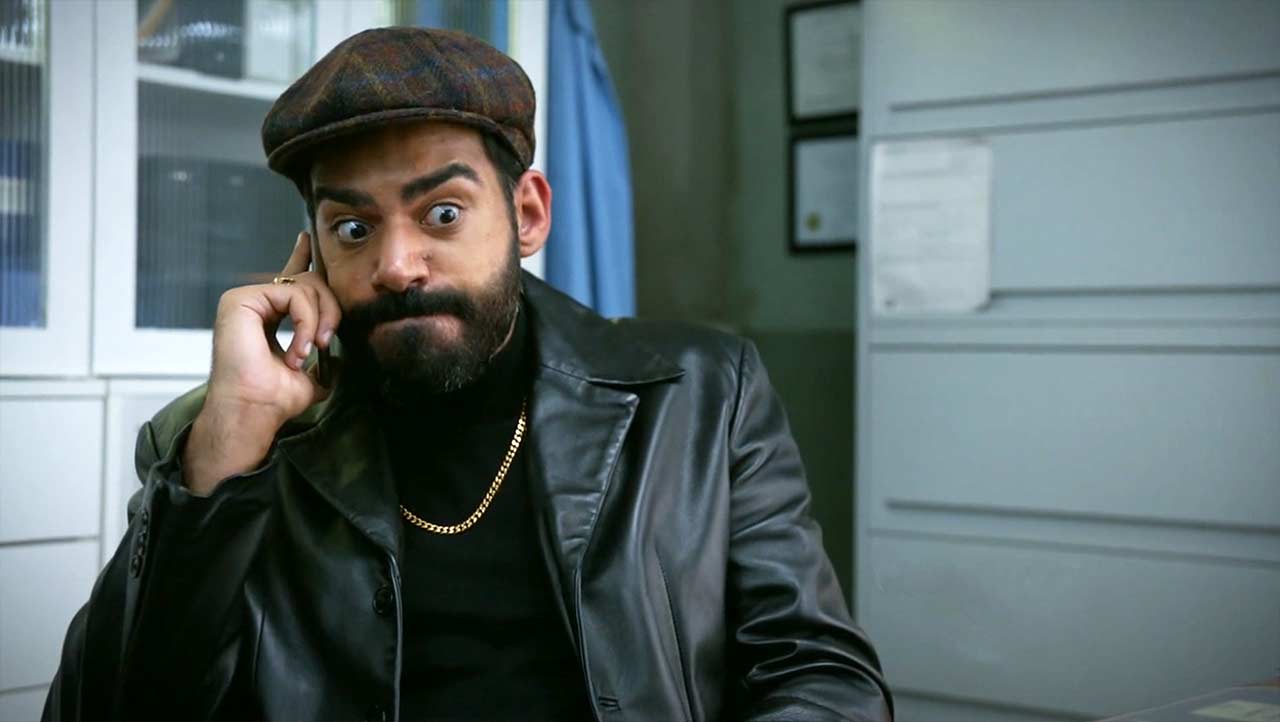 Für mächtig Unruhe ist diese Woche Ravi zuständig, der als daumenbrechender britischer Gangster unterwegs ist. Natürlich hätte die draufgängerische Figur als eigentlich Liv zugestandenes Mittagessen einen größeren Bruch im Spiel der Figur gehabt (bezogen auf ihre zierlichere Figur), aber Rahul Kohli bringt den Charakter einfach viel passender rüber – und alleine dieser Blick!
"The man asked you a question." – "And I ignored it." (Crybaby & Ravi)
Aufmischer-Ravi macht jedenfalls keinen wirklich guten ersten Eindruck bei einer neuen Forscherin von Außerhalb, die ihm helfen soll und binnen eines Tages in ihrem neuen Job direkt mal eine Videotelko mit den wichtigsten Leuten gestattet bekommt und die eigentliche Lösung parat hat. Neben dieser seltsamen Konstellation (die Dame hätte ja auch einfach am Staffelende letztes Jahr oder zumindest als über Monate dort arbeitende Forscherin eingeführt werden können) dürfte es allerdings interessant werden, wie die beiden fortan zusammenarbeiten, um das Heilmittel anderweitig zu beschaffen bzw. vermehren zu können.
"I feel like I just watched the Gollum/Smeagol scene from 'Two Towers'…" (Liv)
"Renegade" Liv hat derweil eine feine Untergrund-Unterkunft aufgebaut, die James Bonds "Q" als Inneneinrichter gehabt haben könnte. Dabei stellt sie und ihr Schmuggelsystem, hilfsbedürftige Menschen nach New Seattle reinzuholen und zu Zombies zu machen, nur eine organisierte Bewegung dar. Eine weitere ist eine gläubig angehauchte und fremdenfeindliche Gruppe mit einem "Pulsschläger"-Handsignal, das gerne mal etwas radikaler zuwerke geht. Zum Beispiel, indem einfach mal ein Checkpoint an der Grenze in einem Mehrtürer mit Märtyrer drin in die Luft gejagt wird.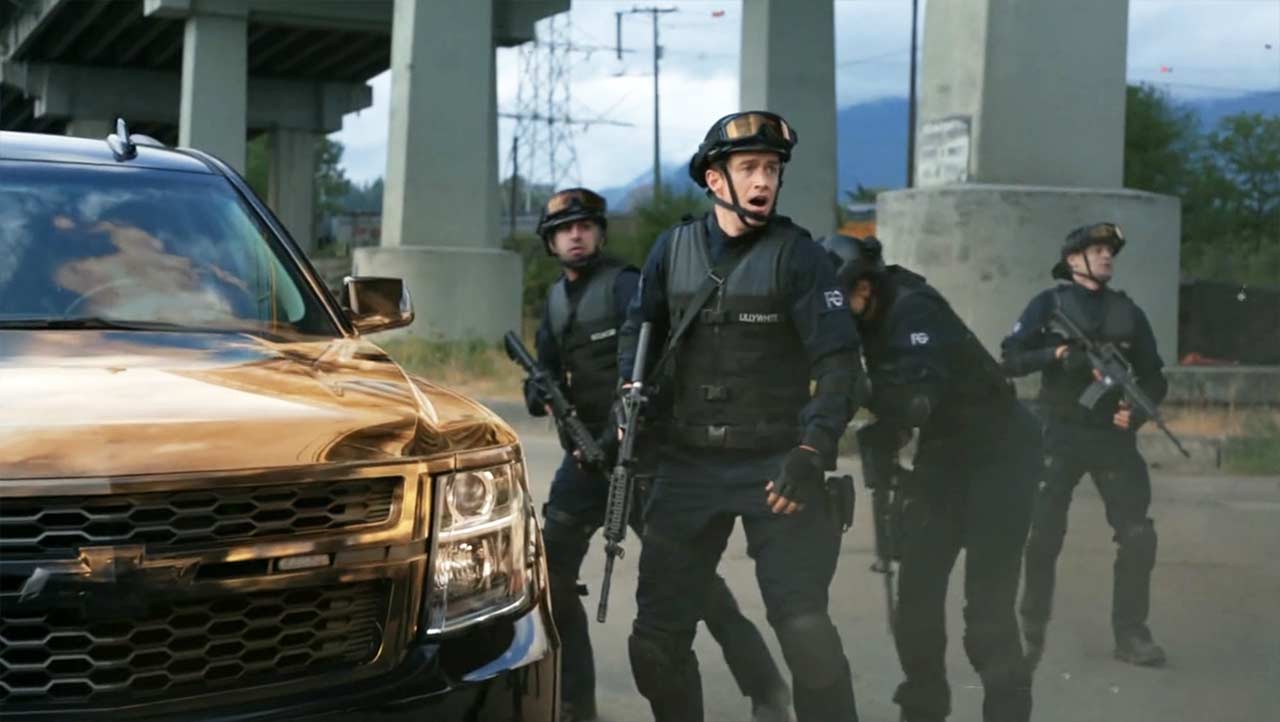 Die zwar kostensparende Inszenierung der Explosion hat mir visuell ganz gut gefallen, so mit der Spiegelung im Lack und den durch die Luft fliegenden Partikeln. Weniger gut hat mir da das "Versteck" der beiden Mädchen im Bus gefallen. Da dürfte doch auch ohne petzerischer Blicke jeder Grenzpolizist nachschauen, oder?

Insgesamt war das ein recht gelungener Auftakt, wobei einiges an Reiz (wieder einmal) durch den Zeitsprung und die neuen Eindrücke entstanden ist. Man direkt merkt direkt, dass die Hanldung auf mehrere Folgen ausgelegt ist, was sehr positiv ist. Es wird gar nicht erst mit "Monster of the week" begonnen, sondern ein inhaltlicher Ankerstein gelegt, der alles ins Rollen bringt. So sind viele kleine, interessante Handlungsstränge und Charakter-Positionen gesetzt worden, die sich jetzt hoffentlich hin zu einem großen Finale entwickeln können, wo alles zusammenkommt.

Und denkt immer daran, das Kleingedruckte zu lesen!

Bilder: The CW

-->