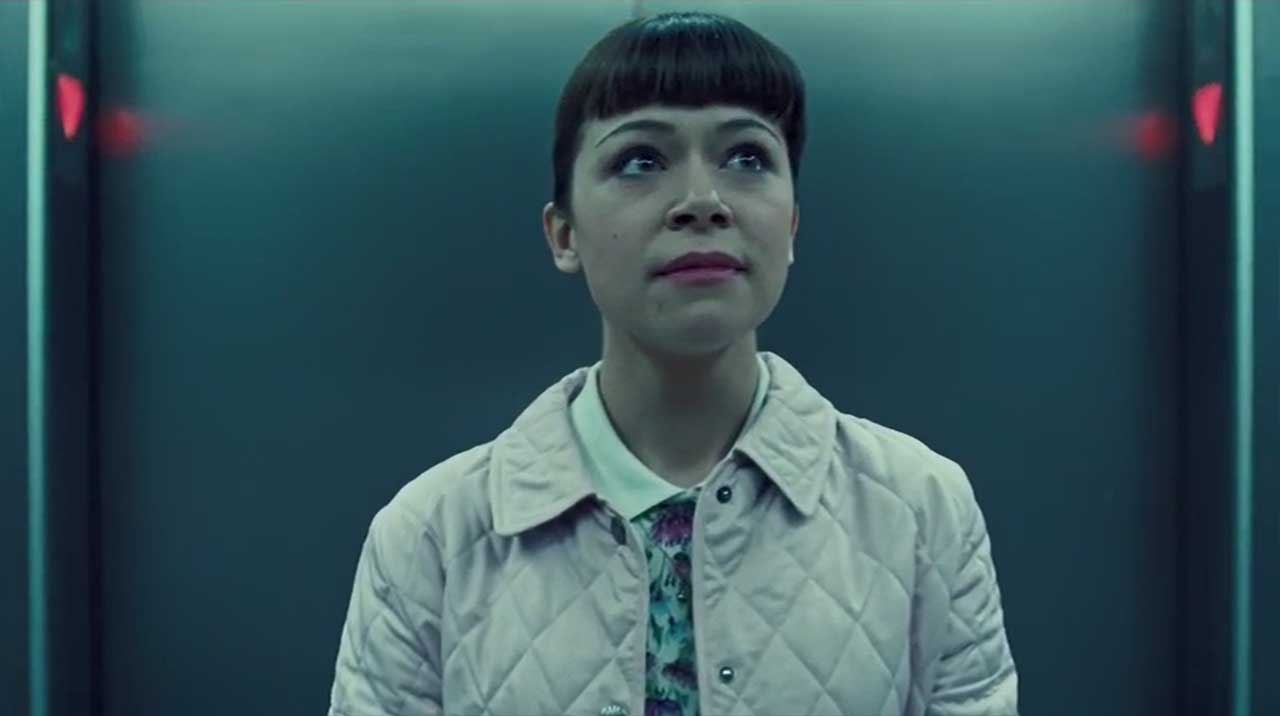 Schade finde ich ja immer, wenn die "Previouslys" zu Beginn einer Episode folgende Inhalte anspoilern. So hier geschehen, als wir zumindest erfahren, welche nachbarschaftlichen Unsitten ans Tageslicht kommen dürften. Aber schluckt die kleine Wut einfach mit Eistee runter, denn tatsächlich gibt es darüber hinaus eine schöne Überraschung in Form eines Rücksprunges in die "Beth-Zeit". Das hat mir so sehr gefallen, wie Donnie offenkundig die Auffrischungsidee der Nachbarn, die er dann aber total überzeugend abwimmelt – herrlich!
"This other C-word business… I don't even know what to say." (Alison)
Zentral geht es diese Woche um Alison und die Frage: Ist sie nur eine wertlose Soccer Mom mit violetten Händen? Nicht ganz. Denn ihre Vergangenheit holt sie ein, mitsamt verwahrlostem Witwer, verärgerten Nachbarschaftsdamen und dem Drang zu bestimmen. Das wirkt jedoch etwas seltsam, scheint es doch, als wäre sie nach einem Jahr der Abstinenz wieder in ihren knallbunten Alltag gesprungen, obwohl am anderen Ende der Welt ja eigentlich noch Mysteriöses abgeht. Dazu springt es mir zwischendurch etwas arg schnell zwischen den Timelines hin und her, so dass man zunächst gar nicht genau weiß, wann es ist (was ich jetzt nicht primär schlecht finde, aber eher einem zu ähnlichen Schauspiel der Figuren anlasten möchte).
"This is a great neighborhood. Our lifes ar filled with joy and kids and BBQs…" (Aynsley)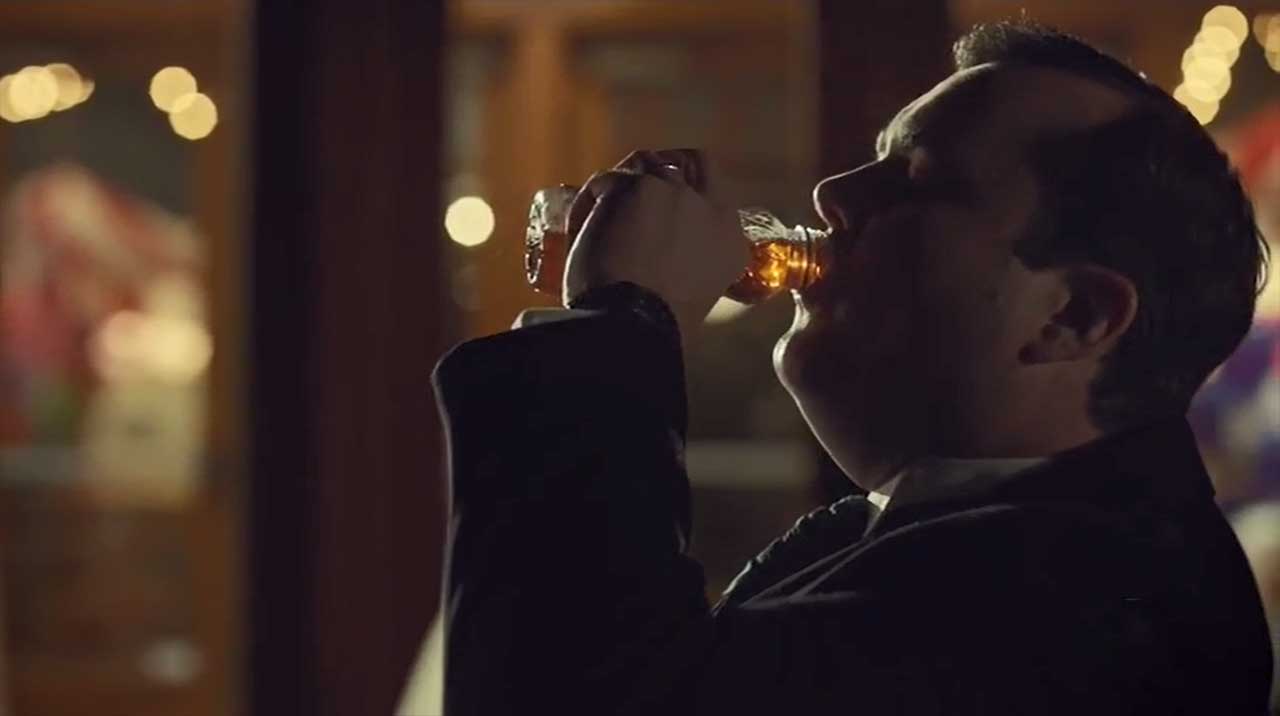 "Detective Bell – what's going on?" – "You're telling me…" (Donnie & Art)
Natürlich hat die Hendricks-Fixierung einige auflockernde Momente mit sich gebracht, die wir fast ausnahmslos einem Donnie in einem ziemlich hässlichen Kilt zu verdanken haben (und einer Alison, die sehr high auf der Hüpfburg ist). Das Setting birgt natürlich auch Raum für etliche Anspielungen an Dinge, die da folgen werden oder eben in der Vergangenheit liegen.
"Sometimes you've looked at me so strangely, it's like out entire life is a lie…" (Alison)
Etwas stiefmütterlich und zunächst ganz klar an der Seite geparkt gibt es natürlich noch weitere Figuren. Große Erkenntnis Nummer Eins: Kira ist echt moppelig geworden. Erkenntnis Frage Nummer Zwei: Wieso wird auf Felix' Nacktmalerei hingewiesen, wenn er eine Hose anhat? Und wieso ist Sarah erst betrunken, um eine auf billige Unterhaltung getrimmte obszöne Geste abzuliefern, um dann direkt klar zu sein und mit ernster Miene bei Art aufzutauchen?
Die Neuzementierung in der Garage ist in ihrer Auffälligkeit so lächerlich wie die Tatsache, dass die Polizistin direkt mal selbst mit einem Presslufthammer loslegt. Auch "gut": Alle im Publikum schauen einfach weiter zu, als Donnie sich zum ersten Mal auf der Bühne lang gelegt hat.
"He didn't have basic firearm safety…" (Alison)
Am Ende wird es dann aber doch noch ernst. Vor allem im Moment, in dem wir sehen, dass Art bereit ist, zu äußersten Mitteln (= seiner Waffe) zu greifen. Dann natürlich der offenkundig inszenierte Punktsieg für Alison über Rachel. Und wir sehen Helena im Kloster – aber ihr Knistern und Knacken wird lauter. Da kommt noch Großes, das dürfte so sicher sein wie das "Amen" in der Kirche.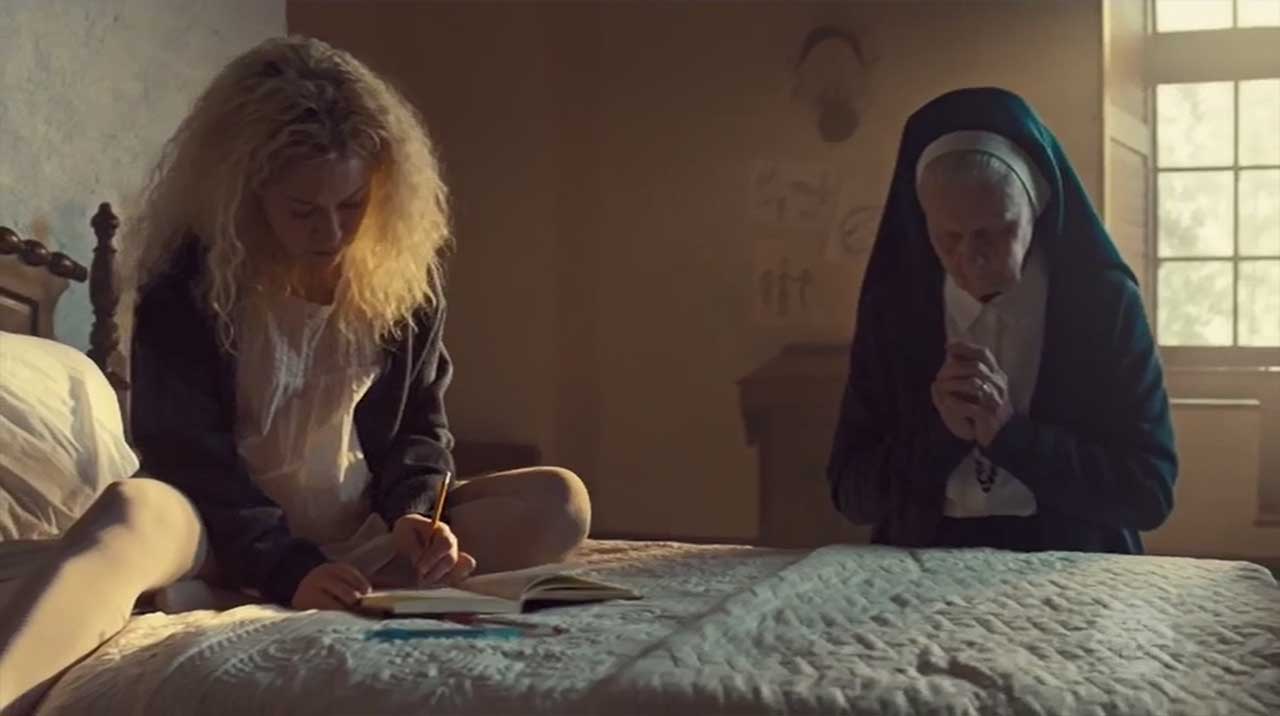 Die Rückblende hat mir an sich sehr gefallen, auch wenn sie gerne weitläufiger hätte sein dürfen. Die Pillenaktion war dagegen eher inszenierter Klamauk und die ganze Garagenumgrabung ungewohnt kurzsichtig von Rachel angesetzt, was eher wie ein geschenkter Punktgewinn für Alison wirkt. Dennoch ist es schön, den tatsächlich etwas untergehenden Charakter mal wieder gebührend dargeboten zu bekommen. Dazu war die Episode angenehm kompakt und kurzweilig als Gegensatz zu den allgemein mehr und mehr auf Verstrickung und Epochalität ausgelegten Hauptstrang.

Bilder: BBC America

-->