Das Team hinter der Serie "Rick and Morty" scheint aktuell großen Gefallen am Aufbringen durchgeknallter Charaktere zu haben. Nach dem Meta-Ritt vergangene Woche, bei dem wir einige besondere Figuren geboten bekommen hatten, sind dieses Mal weniger Wortspiele sondern vielmehr besonders kuriose und harmlos erscheinende Charaktere angesagt. Das beginnt mit einem Mr. Cookie, der zumindest die digitale Welt zu kontrollieren weiß. Dabei hatte der Auftakt mit einem kurzen Wiedersehen mit Aquaman-Verschnitt Mr. Nimbus sowie der "Evergeeze" weitaus mehr zu bieten.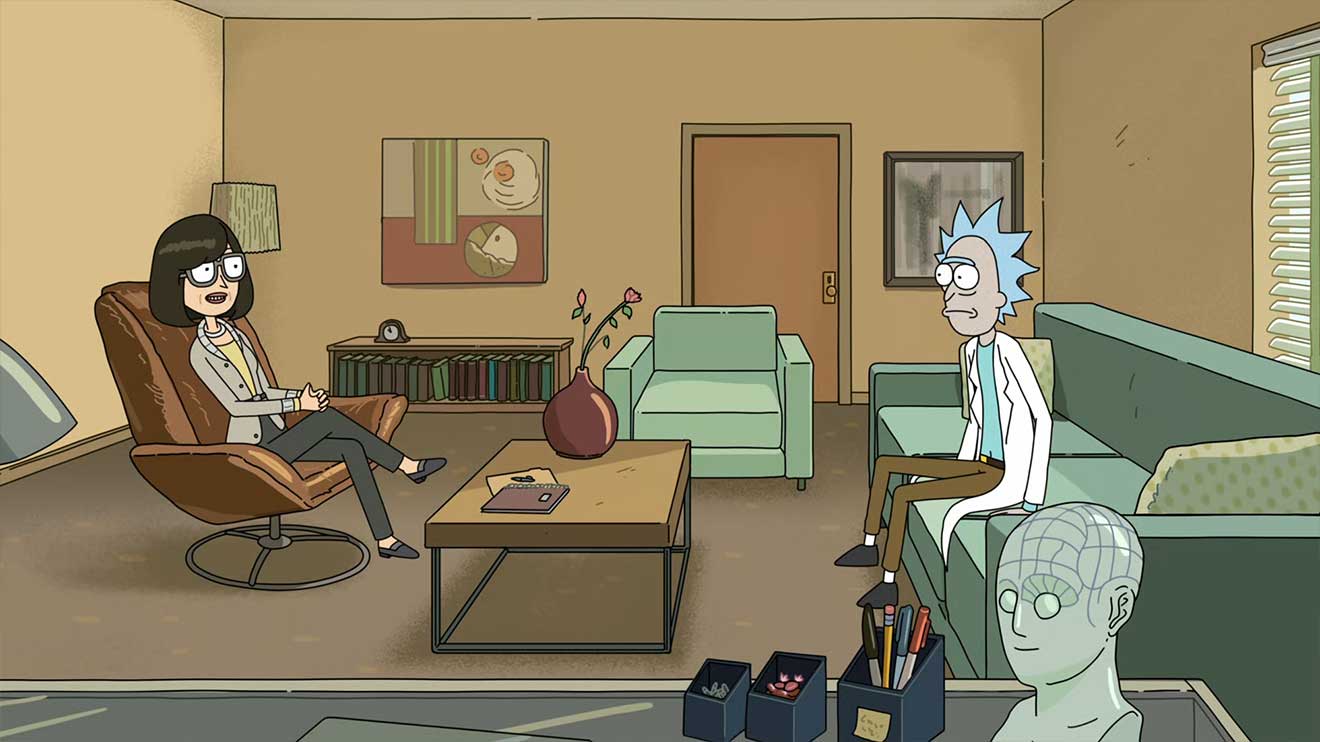 Die auf Rick Jagd machenden bescheuerten Superbösewichte bringen selbigen jedoch dazu, auf Anraten von Morty mal eine Therapeutin aufzusuchen. Natürlich nicht, um zu reden, sondern für den schnellen Ratschlag, der alles lösen kann. Wie man Rick hier schrittweise einlenkend gezeigt hat, hat gut zu ihm als Figur gepasst, finde ich.
"Is… that man dead?" – "Is everything in here confidential?" – "Everything but murder." – "Then he's fine." (Psychiaterin & Rick)
Rick muss diese Woche lernen, sich mal zurück zu nehmen (ist ja nicht so, als wäre er der erstgeführte Name im Titel dieser Serie…). Vor allem hinsichtlich Jerry, der nicht nur aus dem väterlichen Beschützungs-Instinkt heraus Mut in sich findet, sondern auch in "PissMaster" einen Gegner, der schwach genug ist, um besiegt zu werden. Was sich zunächst als banale und an Szenen aus "Family Guy" erinnernde Pseudo-Kampfszene zwischen zwei Schwächlingen aussieht, soll große Auswirkungen besitzen. So erhält Jerry eine mächtige Kugel, die nur den reinen Charakteren zusteht. Später wird aufgezeigt, dass selbst super-reine und hochsitzende Gremien simpler gestrickt sind als sie den Anschein zu erwecken vermögen. Rick nimmt sich jedenfalls erneut zurück und bastelt Jerry eine Art Iron-Man-Anzug, der dazu führt, direkt mal eine Weltraum-Hitler-Runde aufzusprengen. Diesen Zufallserfolg fand ich super, die Spirale hätte man gerne noch weiter überdrehen dürfen hinten raus.
"I'm sorry, are we letting in all Hitlers now?!" (Hitler)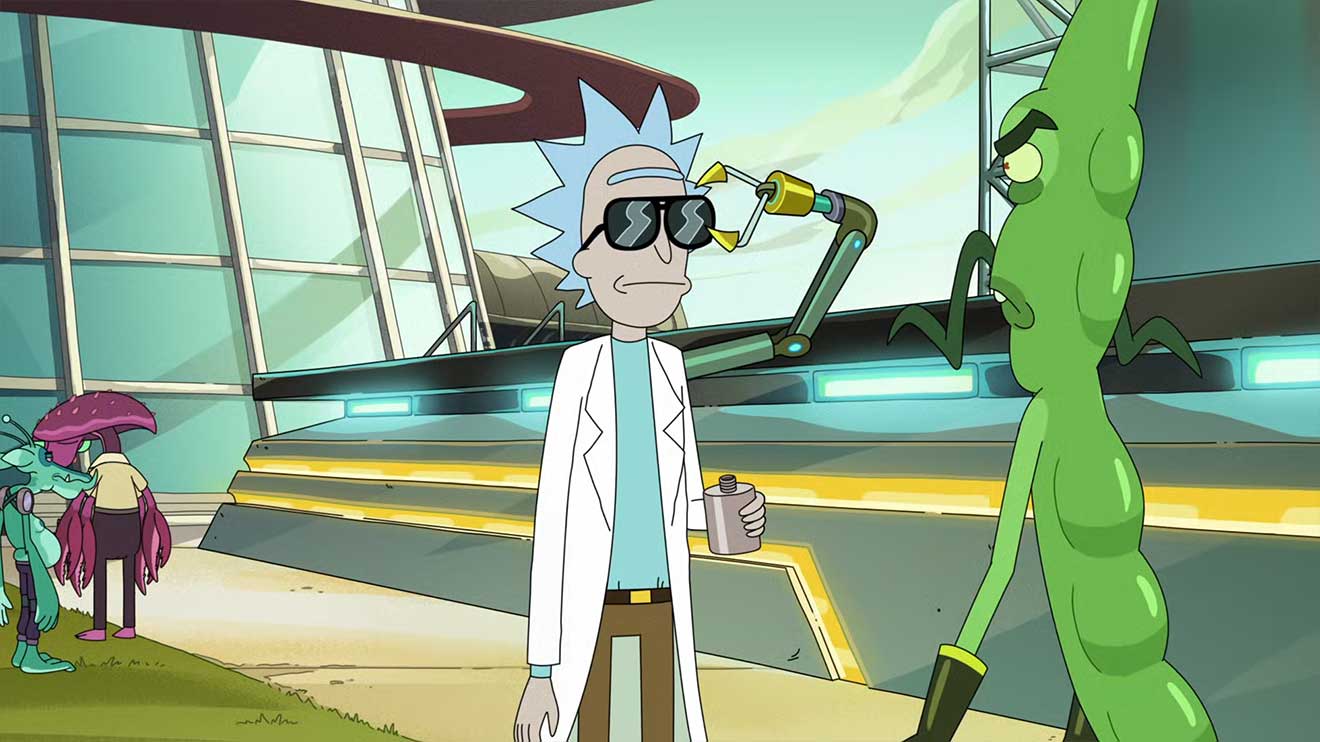 Schönes Detail: Jerry hatte gesagt, dass Rick sich nicht wieder in eine Gurke oder Fliege verwandeln solle, letztere soll aber eine echte in Jerrys Büro gewesen sein. Später zappt Rick Mortys Lehrer in eine Fliege als er die Therapeutin wieder aufsucht.
Rick scheint erste Erfolge in der Charakterveränderung zu haben, doch das teilnahmslose Leben langweilt ihn. Dass er PissMaster besuchen will, wirkte auf mich nicht schlüssig, aber da mag der Alkohol seinen Einfluss bei Ricks Entscheidungsfindung gehabt haben. Dass er dann aber beim Klingeln der Tochter einlenkt, zeigt, wie sehr Rick sich seit Beginn der Serie gewandelt hat. Das dürfte daher rühren, dass er selbst von Beth in guter Erinnerung gehalten werden möchte bzw. an seine ursprüngliche echte Tochter denkt. Dass er dann selbst in einen modifizierten Piss-Suit steigt, wohl auch aus Langeweile heraus.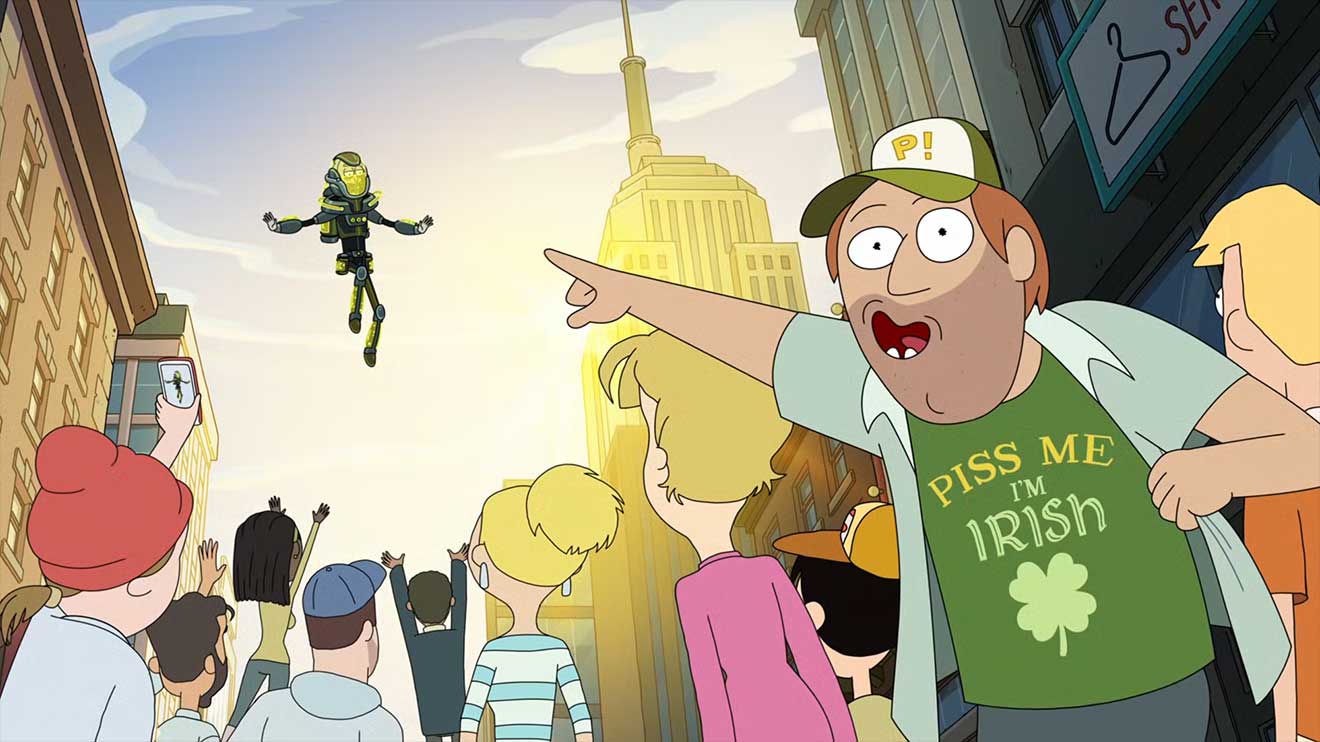 "Those were heat-seeking pissiles by the way, not just missiles!" (Rick als PissMaster)
Weitaus mehr als die eigentliche Hauptgeschichte haben mir all die kleinen Elemente drumherum gefallen. Vor allem das Orphan Island Bomb Squad habe ich sehr gefeiert, aber auch das beknackte Product Placement war gelugnen ("You are not longer worthy of Mitsubishi!"). Eine angenehme Abwechslung war es auch, Jerry mal mehr in Aktion zu erleben, wobei es ja letztlich doch eine Rick-Folge war. Vor allem die weiteren Familienmitglieder haben kaum Aktivität gehabt, das wirkte nicht ganz ausgewogen. Aber vermutlich hat die Geschichte in dieser Form auch nicht viel Spiel dafür gelassen. Naja, "Piss under the bridge"…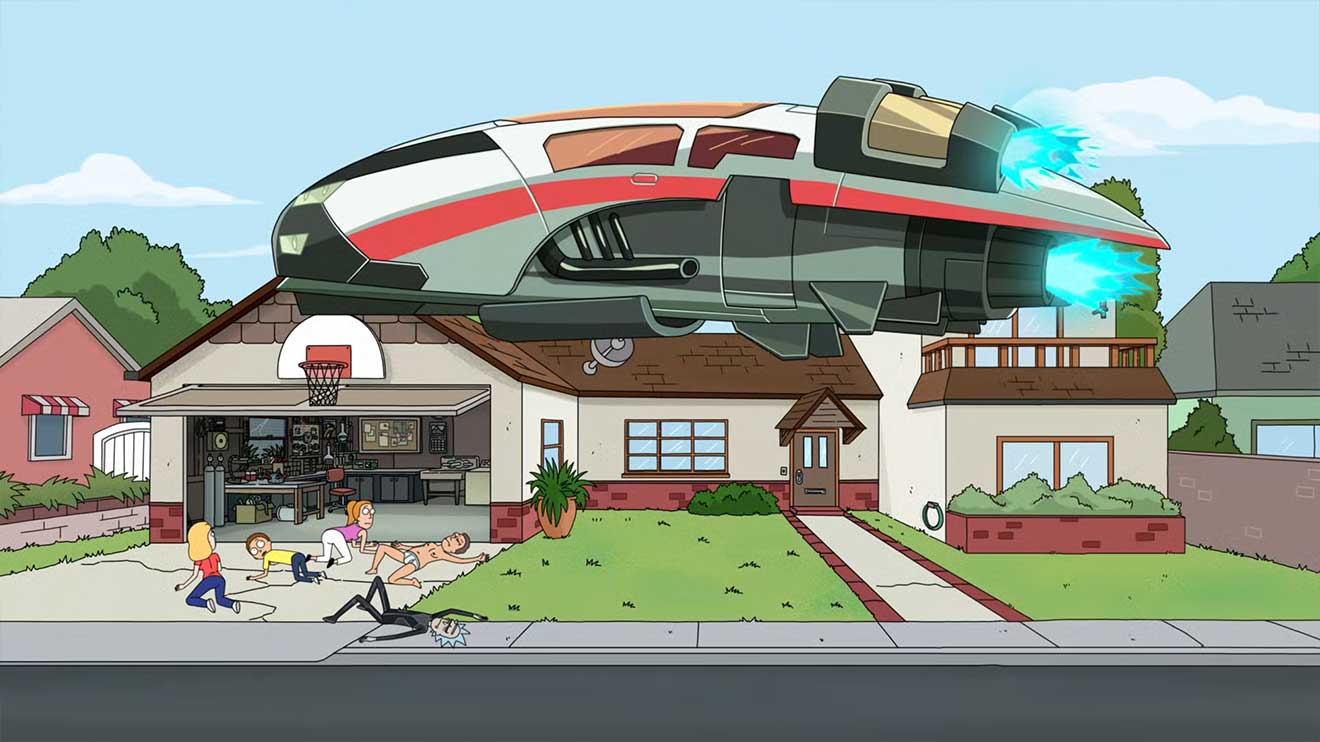 Vor allem für Rick war das eine wichtige Folge, aber auch Jerry hat eine kleine Kostprobe großer Macht erhalten und kann so zukünftig besser nachvollziehen, wie es Rick ergeht. So wichtig die Lehrstunden für Rick auch war, glaube ich, dass man das eleganter hätte erzählen können. Auch war viel Witz vorhanden, in Sachen ausgeflippter Bösewicht-Charaktere hätte ich jetzt aber auch mehr erwartet. Alles in allem war das eine okaye Episode, wirklich groß in Erinnerung wird sie aber fürchte ich nicht bleiben.

Bilder: Adult Swim

-->