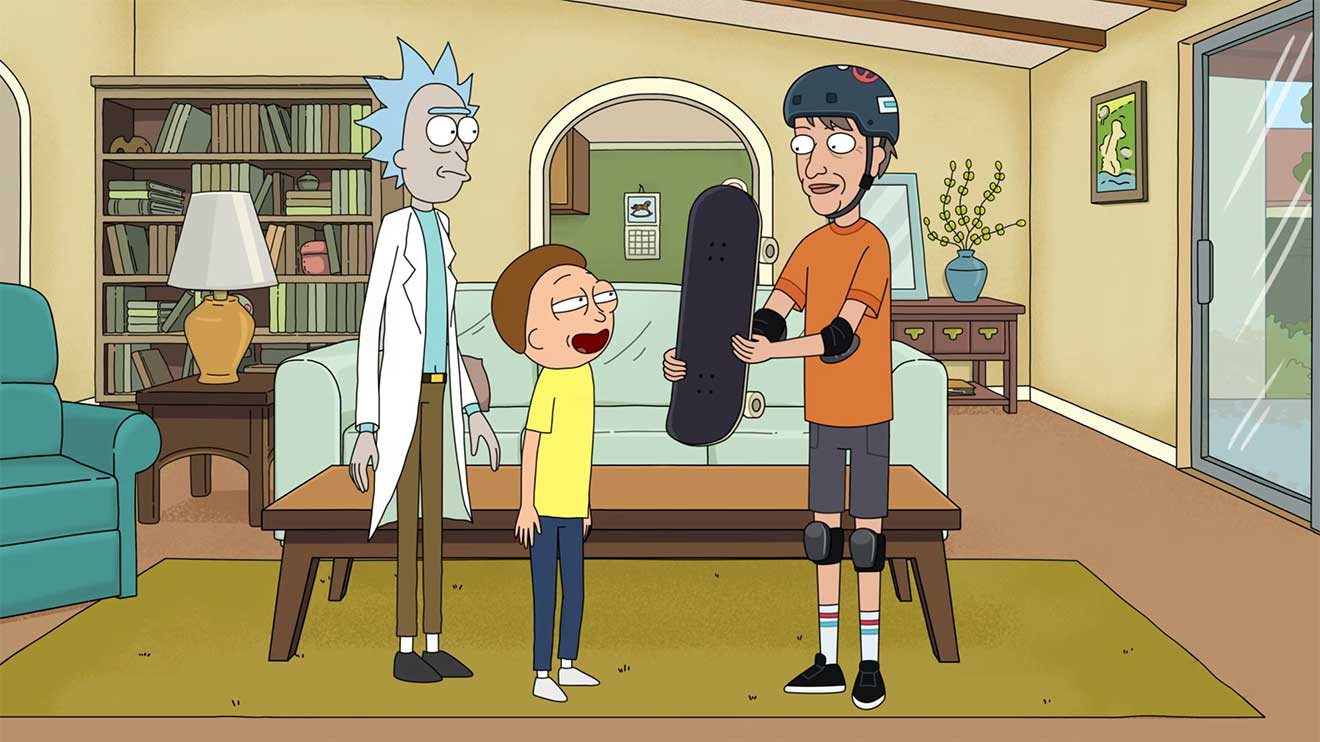 "Rick and Morty" sind wieder da. Die seltsam angelegt wirkende Midseason-Pause ist vorbei, so dass wir sechs Wochen nach Folge Sechs der sechsten Staffel (666…!) den zweiten Teil der Season angehen können. Diese Pause könnte auch eingelegt worden sein, um dem Opening Gag der neuen Folge "Full Meta Jackrick" eine Relevanz zu verleihen – die startet nämlich mit einem ungewöhnlichen "Previously on". Ungewöhnlich, weil es sowas bei "Rick and Morty" eigentlich nie gibt, aber vor allem, weil sie Inhalte zeigt, die wir gar nicht kennen. Was so schon als Gag gut funktioniert hätte (und erwartbar gewesen wäre) driftet dann aber selbst für Rick zu sehr ab.
"We gotta get through the opening titles!" – "The opening titles of what?!" (Rick & Morty)"
Ich mag neben der allgemeinen (ersten) Meta-Ebene hier vor allem, wie man die beiden in das Intro eingebunden hat (das später nochmal kurz gezeigt wird). Und Rick sagt bei der von mir in der ersten Folge der Staffel hervorgehobenen Butter-Morty-Szene, dass es die "Best Episode" sei! Bleibt abzuwarten, ob dazu wirklich eine Folge folgen wird.
Mit "Previous Leon" treffen wir eine von vielen personifizierten TV-Serien-Glossar-Einträgen. Charaktere wie "Miss Lead", "Flash Back" oder "Connie TinuityError" folgen – was muss das für ein großartiges Brainstorming gewesen sein! Besonders gefallen hat mir "Protago Nick", der dann auch gleich mal No-Name Marvin zur Hauptfigur mit eigenem Intro macht – großartig!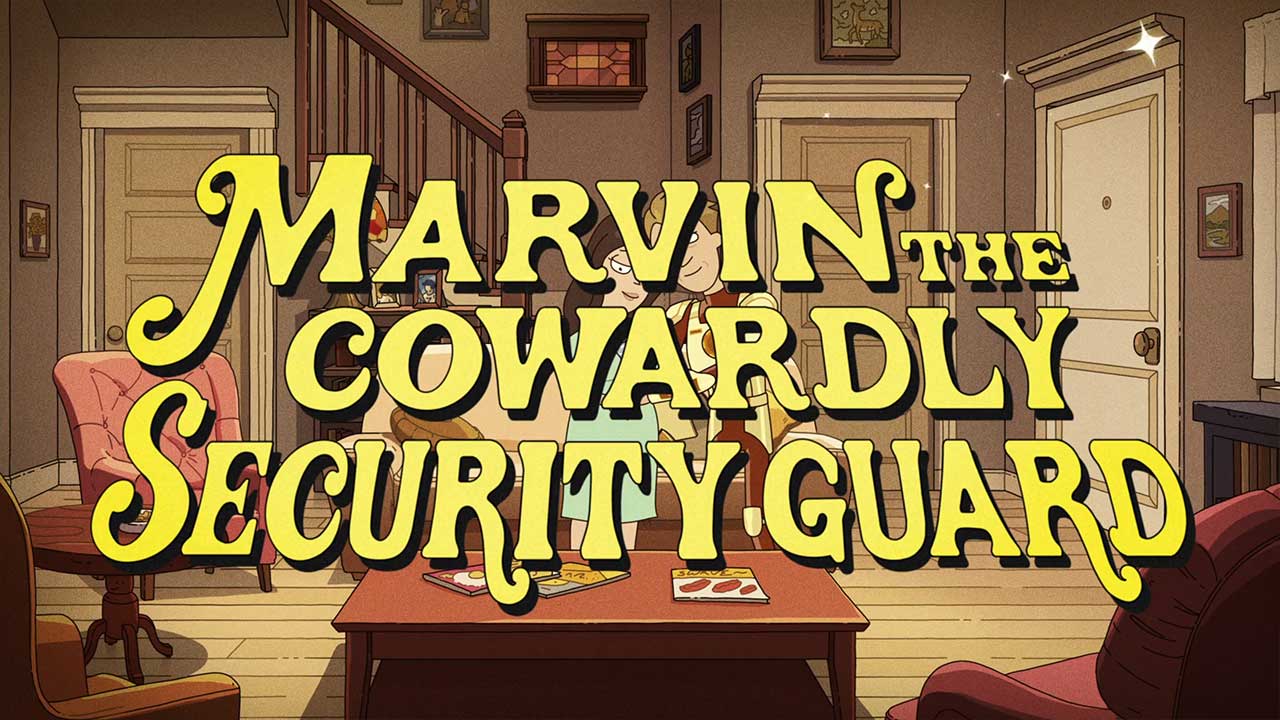 "Using Jesus to beat us up – did you see 'South Park'?!" (Morty)
"Rick and Morty" betritt durch ein Loch in der vierten Wand in dieser Folge die Meta-Ebene der Meta-Ebene. Natürlich wirkt einiges plump in einer solchen Konzeptfolge, in gewisser Weise nimmt man sich und das "lazy writing" hier aber selbst aufs Korn, in dem einer Figur als Motivation die Suche nach Motivation zugeschrieben wird. Neben generischen Meta-Witzchen gibt es aber noch abgedrehten Irrsinn wie das "Previously on Jesus Christ" und besonders gefallen hat mir die Brille, die Referenzen aufzeigt – das sollten die als Video-Special mit auf DVDs oder auf YouTube packen!
Der Story-Kreis im Hintergrund mit Rückbezug auf die "Rickleberry Tales" war nett und wir bekommen sogar den guten alten Butter-Roboter wieder zu sehen!
"What is my purpose?" – "To wait until I tell you to pull the lever." – "You are fucking kidding me!" (Butter-Roboter & Rick)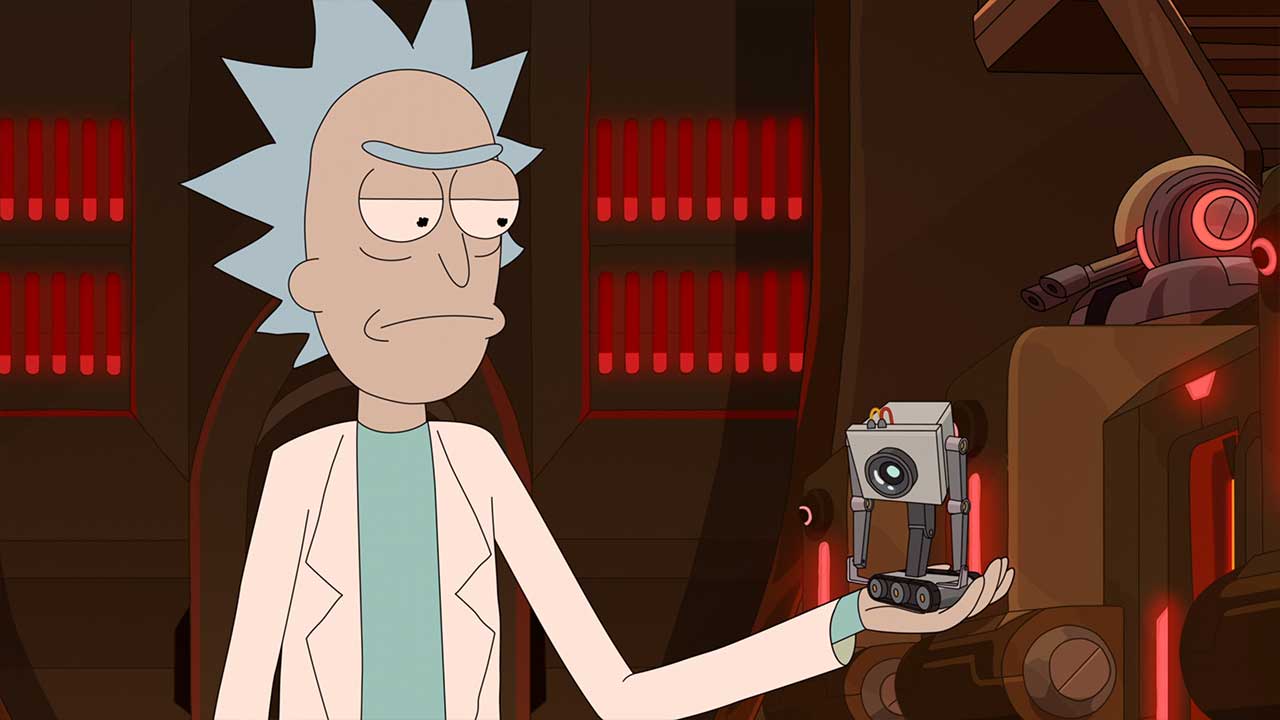 In einer Folge, die ihre Handlung komplett aus dem Meta-Nichts geschaffen hat, wird nebenbei noch schnell Sport als "Gegenteil von Story" einen mitgegeben. Ein bisschen Joseph-Campbell-Philosophie und eine 3-Punkt-Landung später rettet schlecht gefärbtes Merchandise den Tag. Die Szene zuvor mit den Arbeitern am Fließband hat aber wunderbar gezeigt, dass selbst die "Motivation für Motivation"-Pseudo-Story durchdacht war und Gags bereithalten konnte.
"When you're home, Rick, do some classic adventures, like season one." – "I'm so sick of that fucking note. What the fuck does that even mean?!" (Alter Mann mit Suppe & Rick)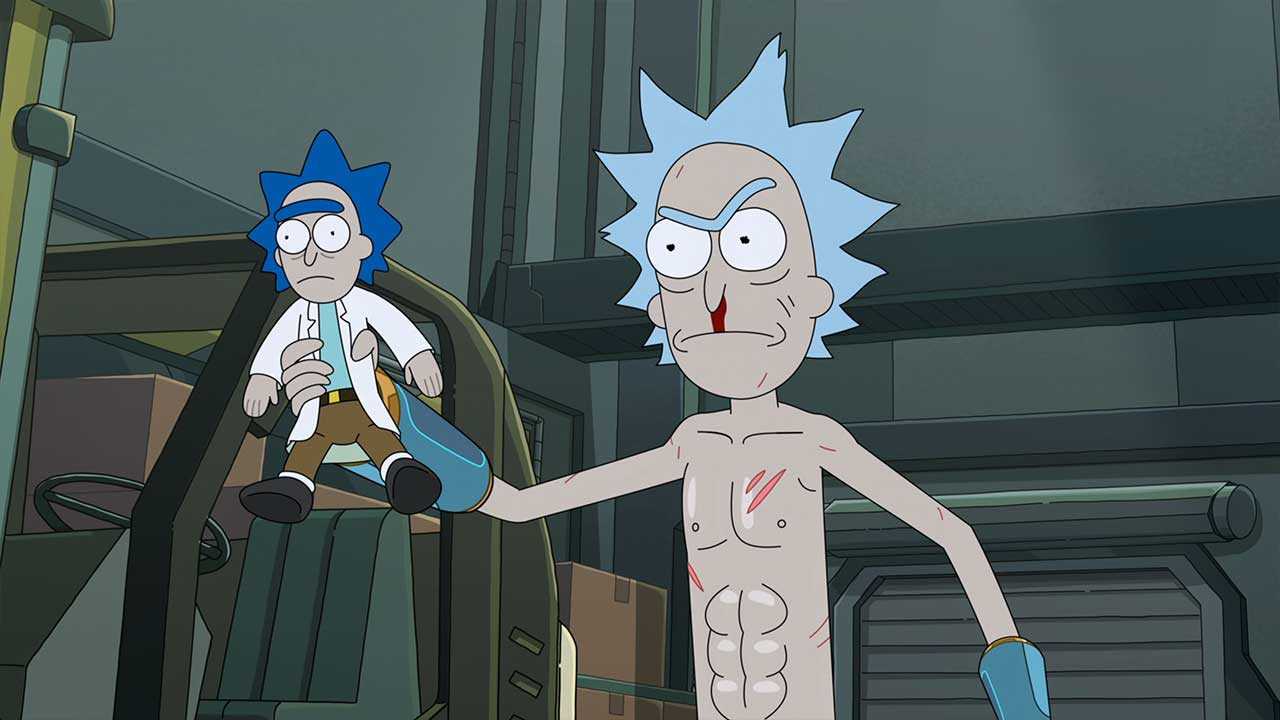 Seltsam, wenn man die Folge so durchgeht, kann man die Handlung in Kürze zusammenfassen – und doch habe ich mich bestens unterhalten gefühlt. Vermutlich, weil ich ein Meta-Opfer bin. Entsprechend ist die Handlung auch selbstreferenziell und überschaubar ausgefallen, ist man doch eher von Gag zu Gag und Anspielung zu Anspielung gesprungen. Dennoch haben sich mehrere schlüssige Ebenen ergeben und mir hat die Personifizierung und Storyfizierung von Meta als Thema sehr gefallen. Vielleicht auch, weil sie sich fast wie ein altes Staffel-Eins-Abenteuer angefühlt hat… Nach "Solaricks" dürfte sich diese Folge gemeinsam mit dem vorangegangenen "JuRicksic Mort" um den Titel der bislang zweitbesten Folge der Staffel streiten. Okay, aufgrund der inhaltlichen Flachheit vielleicht eher Platz Drei.

Bilder: Adult Swim

-->