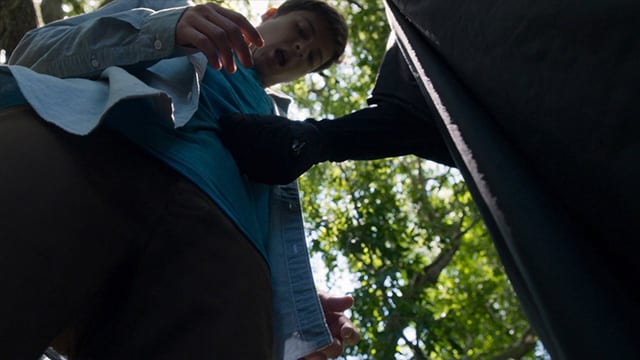 "Anyway, not stalker-y, but just, you know, given the recent events, maybe you could call, text … bat signal, so I know you're okay?" (Noah)
Die Spannung war groß. Durch diverse Postings der sozialen Kanäle konnte man sich schon auf die kommenden Ereignisse etwas vorbereiten. Mit so einer Intensität, die sich vom Anfang bis zum Ende der Episode zieht, hatte ich allerdings nicht gerechnet. Wenn man sich den Dialog zwischen Emma und Audrey am Anfang genauer unter die Lupe nimmt, wird man feststellen, dass am Inhalt rein gar nichts Besonderes dran ist: Eine Person stellt Fragen und erhebt schwere Vorwürfe während die andere Person versucht, sich zu verteidigen – eine simple Sache.
"Why did you hate me?" – "You broke my heart!" (Emma & Audrey)
Was der besagten Szene jedoch so viel Kraft verleiht, ist abermals Zusammenspiel beider Darstellerinnen – allen voran Willa Fitzgerald. In ihrer Rolle der Emma Duvall steckt so viel Authentizität, wie ich sie selten bei einer Film- oder Serienfigur gesehen habe. All die Angst, Wut und innere Verwirrtheit – all das ist zum Greifen nah.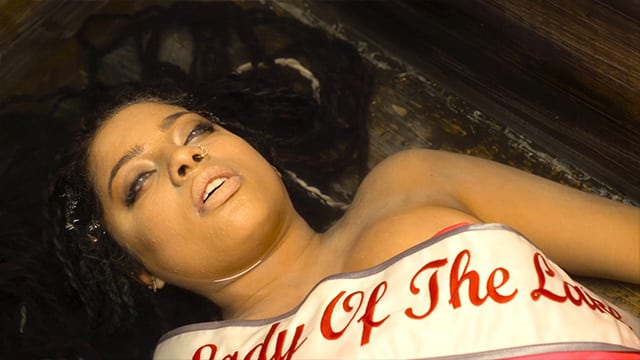 "Now that you and Zoe have had sex, you're both on the slasher chopping block." (Ghostface)
Ein weiterer Punkt, der wesentlich zum Ganzen beiträgt, ist das Leiden des Noah Fosters – ein aufrichtiges Leiden, das seit dem Tod Rileys eine völlig neue Ebene erreicht hat. Wie schon bei Brookes Erfahrung mit der Kühltruhe beschränkt sich der Ort des Geschehens auf ein Minimum. Doch anders als bei der Blondine hat es der Bursche in dem Augenblick mit mehr zu tun als eine direkte Begegnung mit dem Maskierten. Die eigene Angst als Gegner und Bedrohung so dermaßen anschaulich darzustellen, ist schlicht beeindruckend.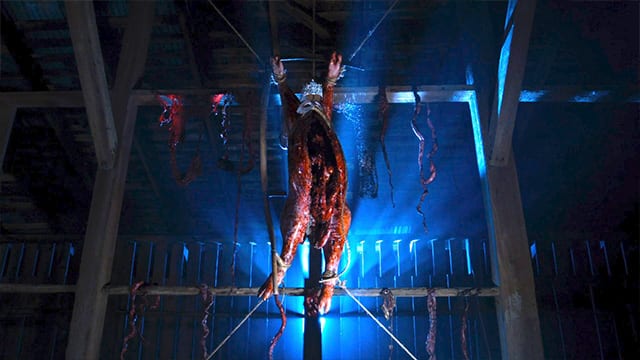 Unmittelbar vor dem nähernden Ende der Staffel stellt sich u.a. die Frage, was noch alles aufgedeckt wird. Was steckt hinter Gustavo, Eli und Maggie Duvall und ihrer Vergangenheit, die sie mit Sheriff Acosta teilt? Welche Rolle werden sie alle bis zum großen Finale einnehmen?
"It's not like I can put an APB out on a ghost." (Sheriff Acosta)
Was die "Killer-Theorie" angeht, ist mein Fokus jedenfalls wieder mehr auf Kevin Duvall gerichtet. Nach wie vor hätte er das stärkste Motiv und hat zudem eine Verbindung zu einem Teil der Ereignisse aus der ersten Staffel. Selbstverständlich ist die Voraussetzung hierfür, dass wir in gut zwei Wochen überhaupt eine Maske fallen sehen werden.

Bilder: MTV

-->