Okay, ein serielles Randthema, aber ich finde es interessant. Erst kürzlich habe ich sehr gefeiert, dass bei "Silicon Valley" ein schöner kleiner Rückbezug genommen wurde, und zwar auf die "Tabs vs. Spaces"-Diskussion aus S03E06. In der Episode hatte Richard Programmier-Nazi-mäßig darauf bestanden, dass Tabs (also das Herausrücken von Elementen in Code) die einzig sinnvolle und vertretbare Variante wäre und Leute, die Spaces (also Leerzeichen zum Verschieben ihrer Textblöcke) nutzen, Unmenschen sind. Und so kleinkariert und nerdig, wie das erscheint: Das war und ist tatsächlich ein immer wieder hochkochendes Thema unter Programmierern.
"Kids? We haven't even slept together yet." – "And guess what? That's never going to happen now. Because there's no way I'm going to be with someone who uses spaces over tabs." (Winnie & Richard)
Aber jetzt könnte es eine zumindest vorläufige Lösung für das Problem geben. Zumindest liefert Stack Overflow mit den Ergebnissen seiner 2017er Umfrage unter angemeldeten Programmierern Argumente. Und zwar FÜR Leerzeichen und somit gegen Richard Hendricks.
"There were 28,657 survey respondents who provided an answer to tabs versus spaces and who considered themselves a professional developer (as opposed to a student or former programmer). Within this group, 40.7% use tabs and 41.8% use spaces (with 17.5% using both). Of them, 12,426 also provided their salary."
Demnach verdienen Programmierer, die Leerzeichen statt Tabs benutzen ein signifikant höheres Einkommen. 8,6 Prozent im Schnitt, um genau zu sein. Ob es da jetzt hilft, dem Chef zu sagen, dass man nun wechseln möchte, ist fraglich, aber interessant ist es allemal. Zumal in der Studie durchaus weitere mögliche Einflussfaktoren herausgerechnet worden sind. Alle Details zur Studie findet ihr hier.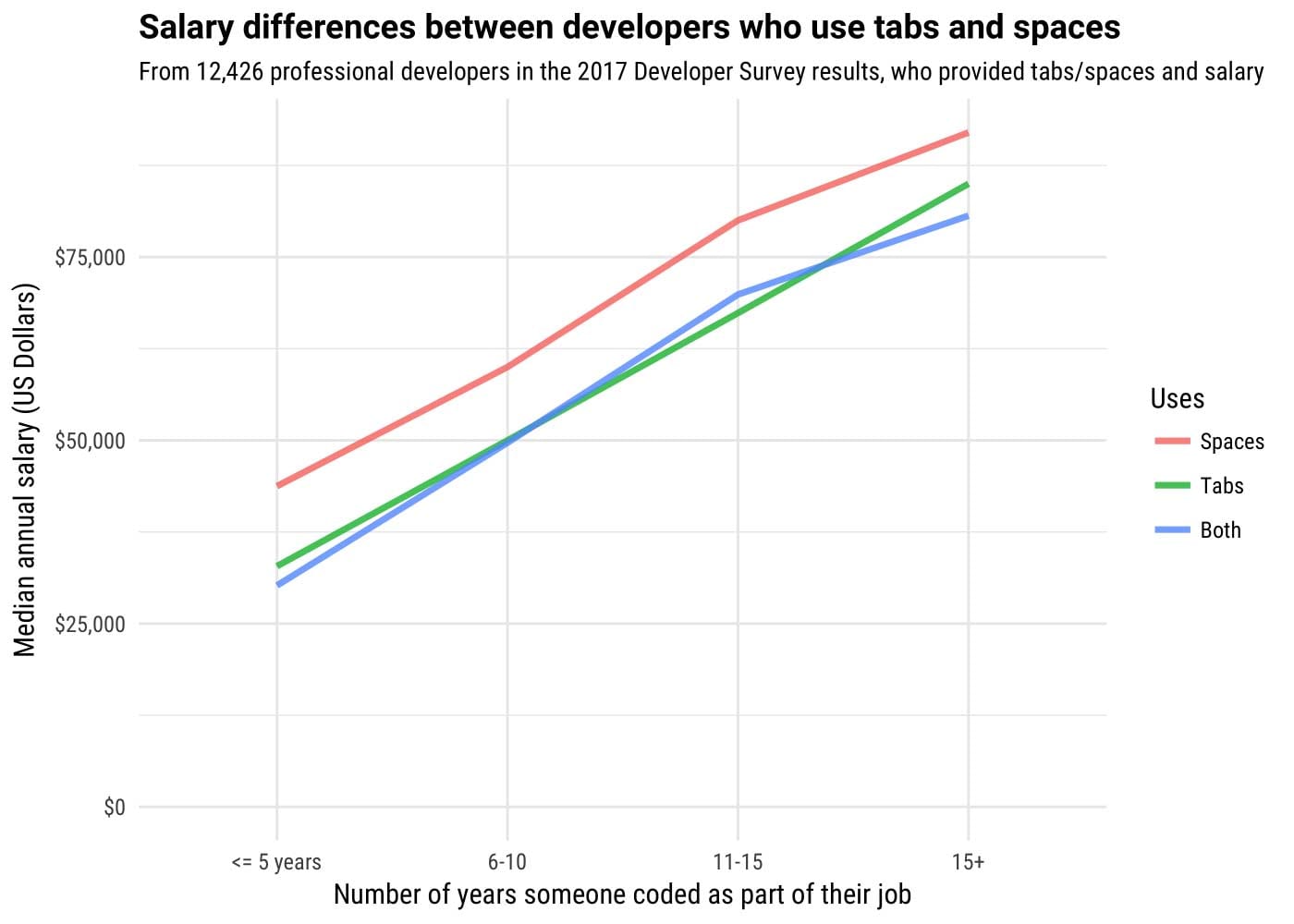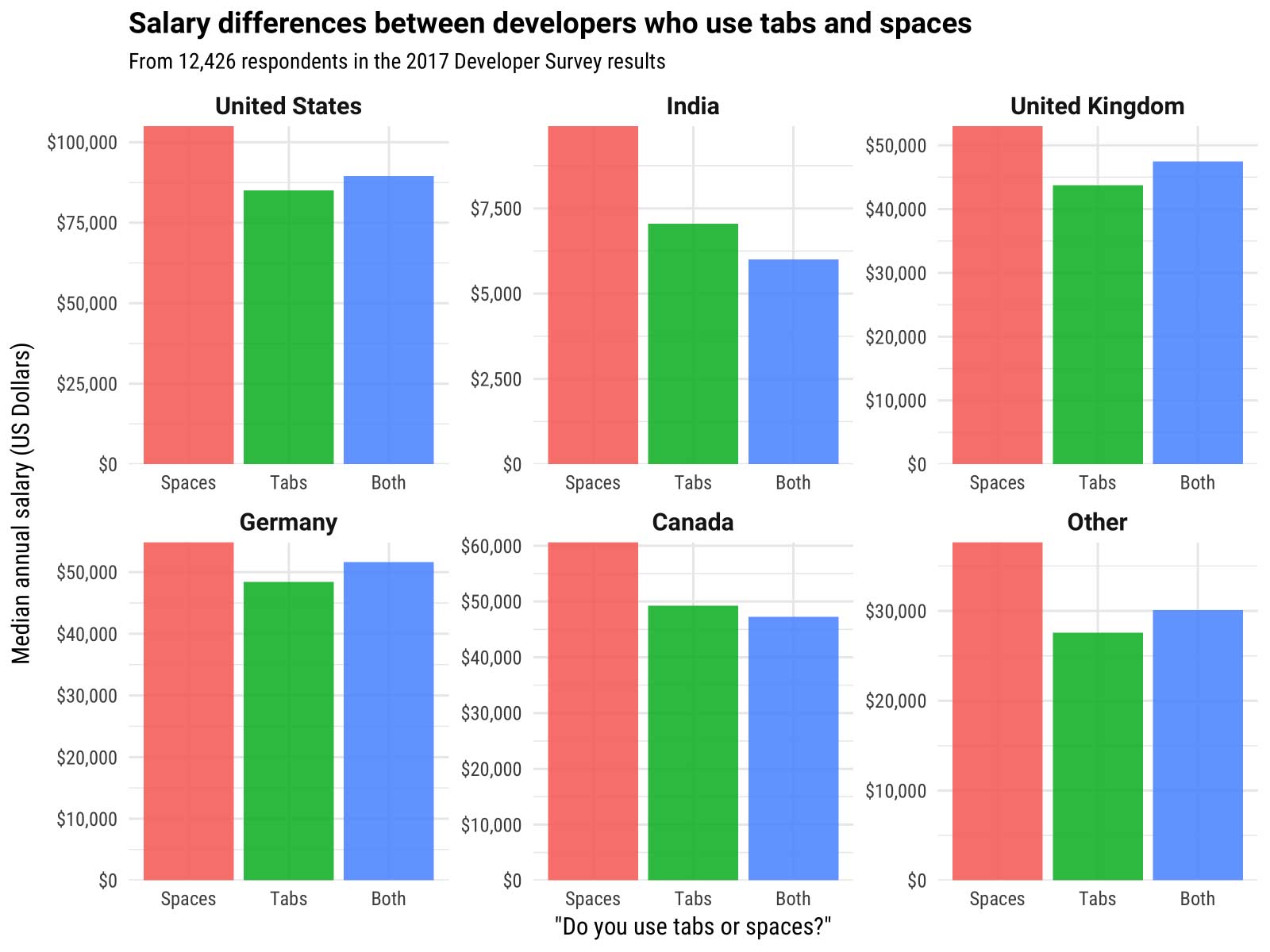 Zum Abschluss noch einmal die komplette Szene, solltet ihr sie nicht mehr oder noch nicht kennen (und ja, die Slapstick-Einlage am Ende ist zumindest diskusionswürdig…):
via: thenextweb | Bild 1: Coding Horror