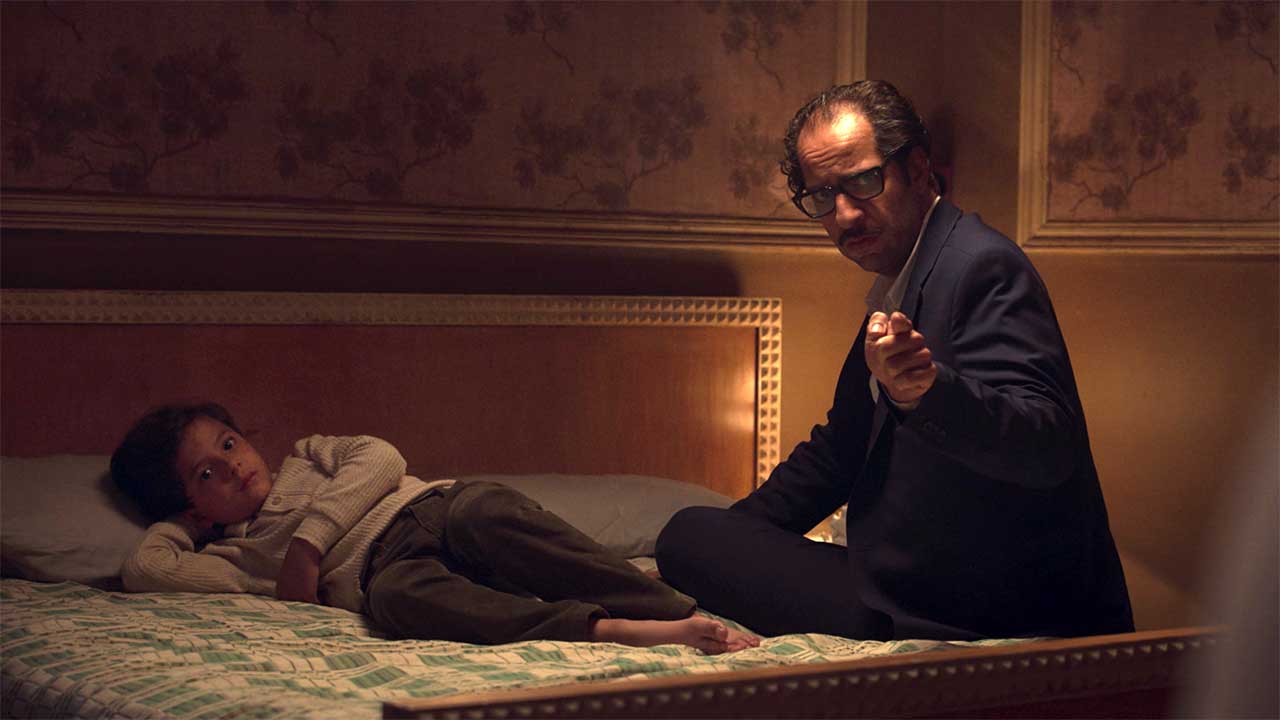 Was ist wirklich paranormal und was nur Einbildung? Wir dürften alle aus unserer Kindheit Momente erinnern können, in denen wir irgendwo ein Geräusch gehört oder einen Schatten gesehen haben. Nur Zufall oder doch etwas Außernatürliches, das da im Dunkeln auf uns lauert? Vorsichtshalber lassen wir das Licht an und gehen etwas schnelleren Schrittes die Treppe hoch…
Der Teaser zur neuen Netflix-Serie "Paranormal" (im Original "Ma Waraa al Tabiaa") spielt mit dieser Doppelmöglichkeit. Was ist echt und was nicht? Das erste ägyptische Original des Streaming-Anbieters basiert auf den Romanen von Autor Ahmad Khaled Towfeq. 81 Bände seiner Reihe handeln vom Leben und den Geschehnissen, die Professor Refaat Ismail beobachtet. Hier der heute Vormittag veröffentlichte erste Teaser zur TV-Adaption, der im Originalton mit englischen Untertiteln daher kommt.
"Refaat Ismail, a cynical hematology professor with a dark sense of humor, has his world turned upside down and his lifelong scientific convictions questioned after he begins to experience paranormal activities. Along with his university colleague Maggie, they enter the paranormal world and try to save their loved ones from the immense danger that surrounds them. The story is based on the best selling thriller novel series with the same name by Ahmed Khaled Tawfik."
Mich interessiert die Umsetzung schon alleine, weil ich glaube ich noch nie eine in Ägypten produzierte Serie gesehen habe. Die Klischee-Mumie gab es ja direkt mal zu sehen… Interessant finde ich, dass es im Teaser noch glückt, Zweifel im Zuschauer aufzubauen. Ist das nun "echter" Horror oder alles nur Einbildung der verängstigten Protagonist*innen? Warten wir es ab.
"In dieser Serie in Anlehnung an die Romane von Ahmed Khaled Tawfik wird der Hämatologe Dr. Ismail in den 60ern unwillentlich zum Experten für übernatürliche Phänomene."
Die erste Staffel von "Paranormal" wird ab Donnerstag, dem 5. November 2020, auf Netflix verfügbar sein – genauer gesagt über diesen Direktlink hier.