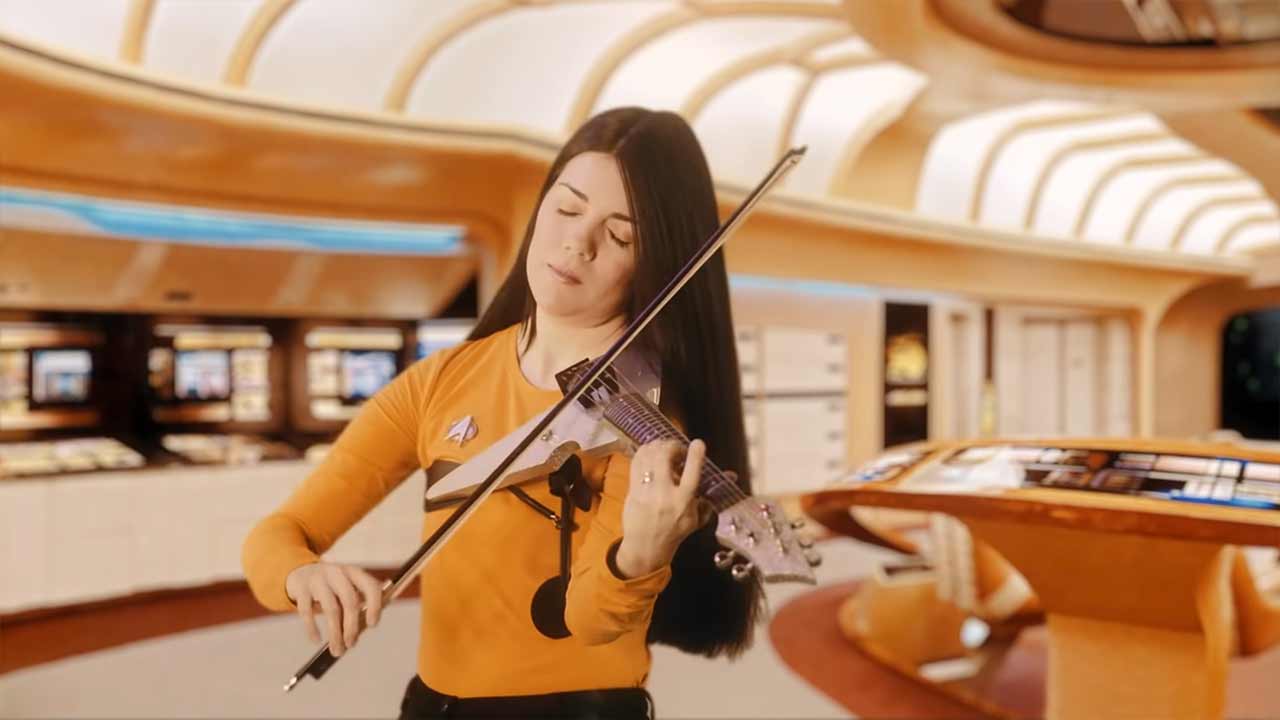 VioDance hat sich mit ihrer futuristisch anmutenden E-Violine auf die Brücke gebeamt, um uns ein Mal quer durch die (bisherige) Weiterentwicklung der Titelmelodie von "Star Trek" zu führen. Von 1966 und "The Original Series" bis hin zu 2020 und "Star Trek: Picard".
"The ultimate Star Trek Medley for all the Trekkies out there, with all the Star Trek TV Series music themes, in chronological order:
– 0:00 Star Trek: The Original Series
– 0:37 Star Trek: The Next Generation
– 1:23 Star Trek: Deep Space Nine
– 2:02 Star Trek: Voyager
– 3:06 Star Trek: Enterprise
– 3:47 Star Trek: Discovery
– 4:32 Star Trek: Picard"
via: Marco, der sämtliche Theme-Varianten auswendig mitsingen kann.