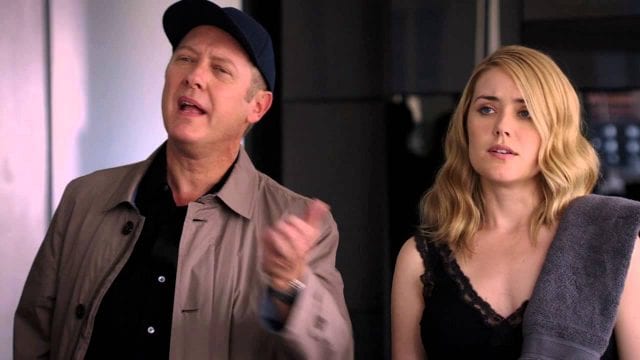 Heute ist es soweit: Um 22:15 Uhr startet die dritte Staffel von The Blacklist mit James Spader und Megan Boone auf RTL Crime. Wie wir hier bereits berichtet haben, wird die dritte Season eine inhaltliche Neuausrichtung bekommen – sicher eine gute Entscheidung nach der etwas holprigen Season 2. Das ewig gleiche Muster hatte sich abgenutzt: Reddington nennt eine Nummer von seiner Blacklist, Keen & Co. jagen den Verbrecher und streichen somit einen Gesuchten von der Liste. Auch die parallele Handlung mit Elizabeths Mann Tom befand sich meiner Meinung nach in einer Art Sackgasse. Der Bösewicht Berlin, der Red bedrohte, war auch von der Bildfläche veschwunden, so dass der Zeitpunkt eigentlich ideal für einen Neustart war. Was Hauptdarsteller und Producer James Spader an der dritten Staffel reizt, ist, dass sich die Beziehungen unter den Hauptfiguren grundsätzlich geändert haben:
The Blacklist Season 3: James Spader Premiere Episode TV Interview | ScreenSlam
Über die spezielle Verbindung zwischen Reddington und Keen sprechen Ryan Eggold und Megan Boone in diesem Video:
The Blacklist Season 3: Ryan Eggold & Megan Boone Premiere Episode TV Interview | ScreenSlam
Was bisher geschah
Für alle, die inhaltlich nochmal auf den aktuellen Stand kommen wollen, gibt's hier eine Kurzzusammenfassung der ersten beiden Staffeln: James Spader spielt einen der meistgesuchten Verbrecher, Raymond "Red" Reddington. Er stellt sich zu Beginn der ersten Staffel den Behörden und bietet sich dem FBI als Partner an. Da er über wichtige Informationen zu vielen weiteren gesuchten Verbrechern verfügt – die er quasi auf einer Blacklist notiert hat – akzeptiert das FBI. Eine Bedingung hat Reddington allerdings: Er möchte nur mit Elizabeth Keen zusammenarbeiten. In den ersten beiden Staffeln wird in jeder Folge ein Fall gelöst – eine sogenannte Nummer von der Blacklist wird so jeweils erledigt. Darüber legt sich eine Rahmenhandlung, in der es um eine gehemine Verbrecherorganisation geht, in die auch Elizabeths Mann Tom verwickelt ist, und letztlich auch Teile der Regierung.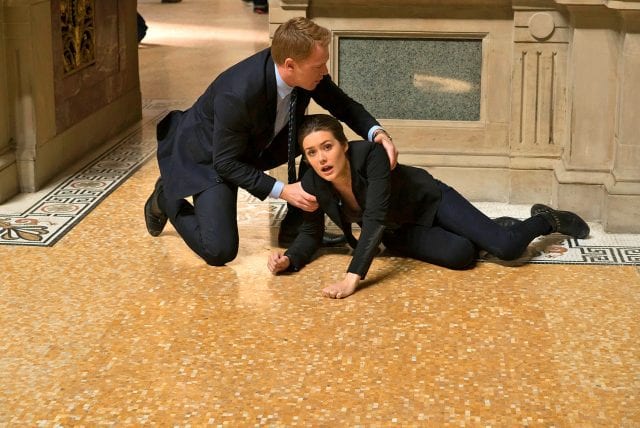 Am Ende der zweiten Staffel wurden Reddington, Keen und die Spezialeinheit in eine Falle gelockt. Keen erschoss daraufhin den Generalbundesanwalt Connolly und trat die Flucht an. Schnell wurde ihr angedichtet, sie sei eine russische Agentin. Ihre bisherigen Kollegen der Spezialeinheit wurden zu ihren Gegnern, die fortan die Aufgabe haben würden, Keen aufzuspüren und zu verhaften. Und Reddington am besten gleich mit – beide wurden als Terroristen auf die Fahnungsliste gesetzt. Damit endete die zweite Staffel – was natürlich einen ziemlichen Cliffhanger bedeutete, da die bisherige Struktur der Serie vollkommen aufgebrochen wurde. Wie könnte man die Serie unter den Voraussetzungen fortsetzen?

In diesem Sneak-Video gibt's die drei wichtigsten Fakten, die man zur ersten Folge der dritten Staffel wissen muss:

Und hier gibt's unsere Rezension zum Staffelauftakt.

-->