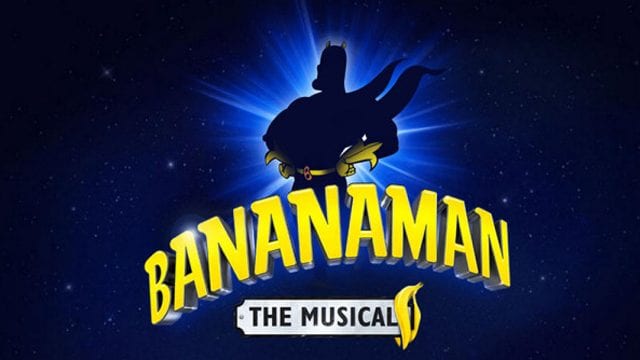 Wer etwas mit "Bananaman" anfangen kann, muss schon sehr anglophil sein. Oder großer Comicfan auch und gerade von besonderen Formaten. Denn der Ursprung dieses britischen Superhelden ist ein Comic. Wir schreiben das Jahr 1980 und John Geering zeichnet für DC Thomson zum ersten Mal einen Comic über einen kleinen Schuljungen, der Superkräfte entwickelt, wenn er eine Banane isst.
Das DC hat im Übrigen nichts mit DC Comics zu tun oder mit Comics im Besonderen. DC Thomson ist ein britisches Medienunternehmen, vorrangig im Zeitungsbereich, und das DC steht für den Gründer David Coupar Thomson. Aber natürlich gehört auch in britischen Zeitungen immer auch ein Comicstrip.
Und schon sind wir bei Bananaman. Bananaman ist eine wunderbare Parodie auf die Superhelden bei DC und Marvel. Typisch britisch eben. Hauptsächlich basiert Bananaman im Übrigen auf Batman und Superman. Denn auch Eric, so heißt der Junge, hat sein Kryptonit: faule Bananen. Klar.
"This is 29 Acacier Road. And this is Eric – the schoolboy who leads an exciting double life. For when Eric eats a banana, an amazing transformation occurs! Eric is Bananaman, ever alert for the call to action!"
Aus diesen Comic entwickelte sich dann auch eine Zeichentrickserie in der BBC und kam auf drei Staffel und 40 Episoden. Die Episoden selbst dauern nur knapp 5 Minuten. Und sind ein sehr netter Zeitvertreib. Bei Youtube dürfte man die meisten Folgen finden.
Und eben jener Superheld wird demnächst wiederbelebt und zwar als Musical am Londoner West End. Und daran erkennt man schon, dass wir es hier mit einer ernsthaften Planung zu tun hat, das West End ist neben dem Broadway der Theater- und Musicalplace to be!
Natürlich wird auch die Musicalversion amüsant angelegt und soll sich an die gesamte Familie richten. Vor allem die middle-30ies im Königreich dürften sich noch gut an den kleinen Helden aus ihrer Kindheit erinnern.
Sollte es mich Ende des Jahres nach London verschlagen – die Stadt ist immer einen Kurzbesuch (drei Tage) wert – werde ich mir diesen Spaß auf alle Fälle mal geben.
Ansonsten nehmt den Beitrag als kleinen Anreger für regnerische Tage auf youtube. Die Zeichentrickserie hat einen ganz eigenen Charme, dem man schnell erlegen kann.
via: cultbox