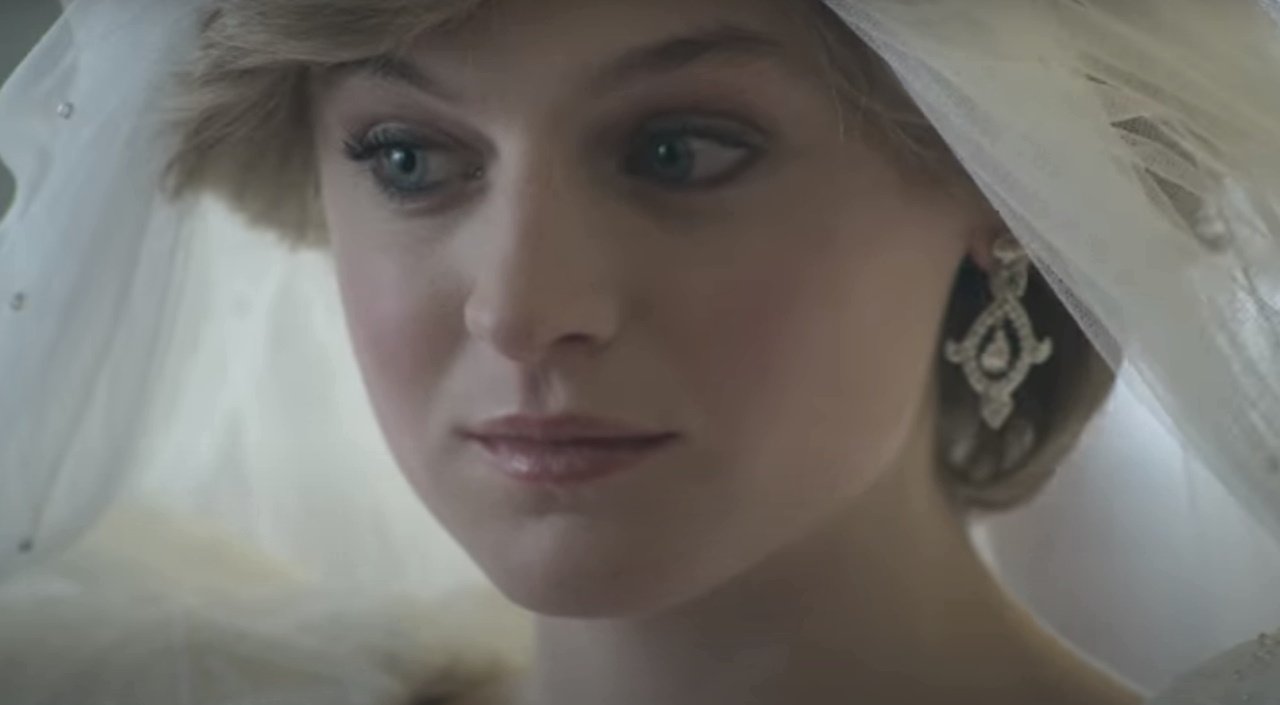 "The Crown" ist eine Serie über Königin Elizabeth II. und die britische Monarchie. Die Serie ist mitreißend, bewegend und bringt den Zuschauer*innen historische Ereignisse näher, die sich so oder zumindest so ähnlich tatsächlich zugetragen haben. Oftmals erlebt man es, dass man während des Schauens trotzdem manchmal vergisst, dass es hier um Menschen geht, die zum Teil auch heute noch leben – und dass die Queen einfach immer noch die Krone trägt. Sinnbildlich zumindest. Die Serie bleibt dabei sehr nah an den realen Ereignissen, von denen viele sich auch anhand von noch existierendem Bewegtbildmaterial nachvollziehen lassen, denn schon immer waren die Kameras auf die königliche Familie gerichtet. Schon immer hat sich die Presse um sie herum getummelt, auf der Suche nach Geschichten, die erzählt werden können.
Netflix hat nun zahlreiche Videos zu den wahren Geschichten hinter der Serie veröffentlicht, die mit Archivmaterial angereichert wurden: Die wahre Geschichte hinter der jungen Diana, hinter ihrer Reise mit Charles nach Australien, ihrer alleinigen Reise nach New York, aber auch die Geschichte hinter Prinzessin Margarets turbulenten Jahren und die Geschichte der Rivalität zwischen der Queen und Margaret Thatcher, Thatchers Aufstieg zur ersten weiblichen Premierministerin und ihr "Untergang" Jahre später. Natürlich ist die Serie nicht vollends "wahr", dennoch zeigt sie in vielerlei Hinsicht, was sich damals zugetragen hat. Den Übertrag muss jede*r selbst leisten.
The True Story of Young Diana
The True Story of Charles & Diana's Australia Tour
The True Story of Princess Diana's New York Trip
The True Story of Princess Margaret from '78 to '85
The True Story of the Queen vs Margaret Thatcher
The True Story of Margaret Thatcher's Rise to Power
The True Story of Margaret Thatcher's Downfall
Die vierte Staffel "The Crown" ist seit dem 15. November auf Netflix abrufbar. Den Trailer dazu seht ihr hier, ein Recap zur dritten Staffel gibt's hier.