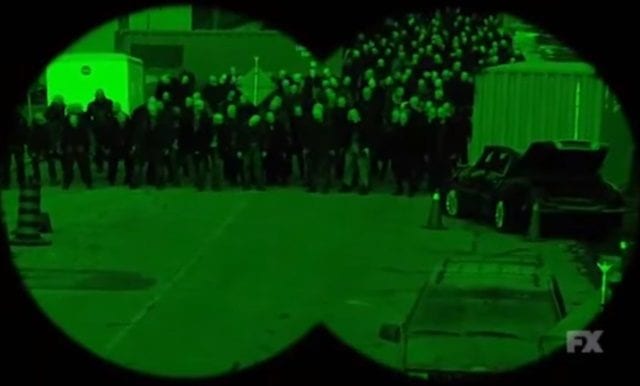 Die Horror-Thriller-Serie The Strain läutet ihre Rückkehr für die dritte Staffel mit einem düsteren Trailer ein. Und so wie es aussieht, sieht es schlecht aus für die noch lebenden Menschen. New York City ist ein Schlachtfeld, jeder muss um sein eigenes Leben fürchten und dafür kämpfen – Paranoia inklusive. Eine große Veränderung der Welt steht bevor.
"It's been 23 days since the world as we knew it ceased to exist." (Dr. Ephraim Goodweather)
Guillermo del Toro und Carlton Cuse sind die Schöpfer der Serie, Corey Stoll (Homeland), David Bradley (Harry Potter), Natalie Brown (Dawn of the Dead) und Jonathan Hyde (Titanic) nur einige wenige des festen Cast-Ensembles.
Die dritte Staffel The Strain startet am 28. August auf FX. Ihr braucht vorher noch eine Auffrischung der Story? Dann lest doch noch mal Maiks Review zu S2E13. Und hier haben wir weitere Promos zu Staffel drei, die euch noch ein bisschen mehr auf Kommendes einstimmen.
The Strain Season 3 "Lady Liberty" Promo (HD)
The Strain Season 3 "23 Days" Promo (HD)
via: Entertainment Weekly Bild: FX