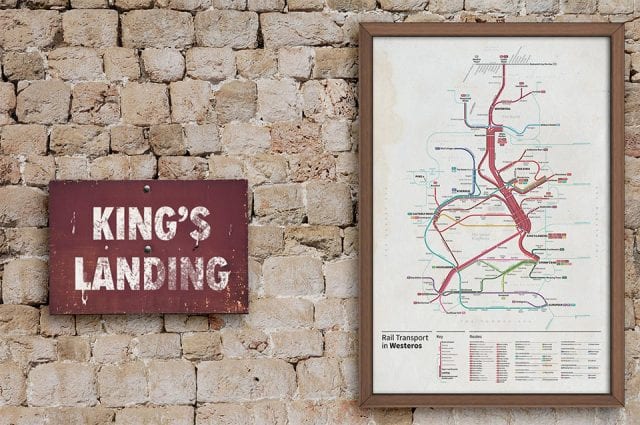 Starke Idee und Umsetzung des Grafik-Designers Michael Tyznik, der Westeros als U-Bahnliniennetz-Karte abbildet. Sehr liebevoll und mit jeder Menge Auge fürs Detail. Ein zu restaurierendes Harrenhall, fehlende Türme an der Wall oder andere Event-Hinweise auf Geschehnisse in der Serie. Wirklich "Spoiler" würde ich das nicht nennen, das es scheinbar alles sehr abstrakt gehalten ist und dadurch eher wenig aussagekräftig. Für jeden Fan jedenfalls eine kreative Goldgrube!
"I created these rail maps of Westeros and The Known World. Hopefully fans will notice some small touches — the closed stations along the Wall Line, for example."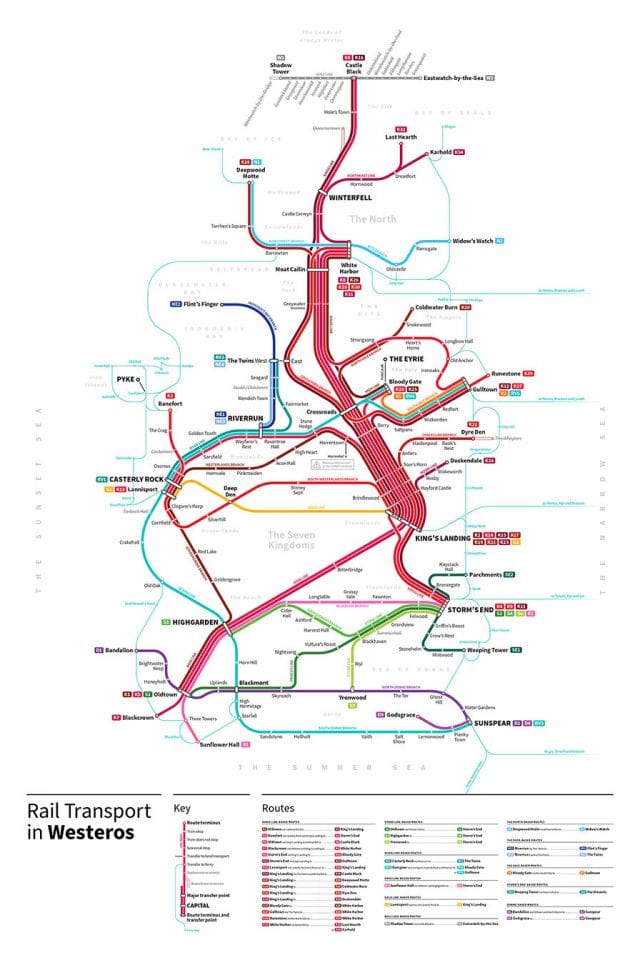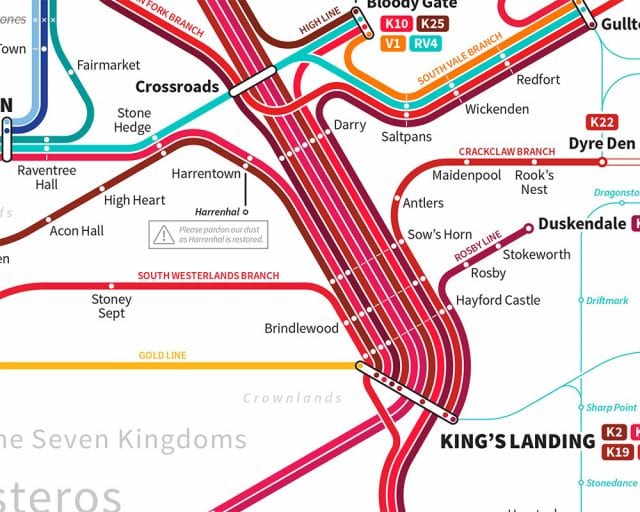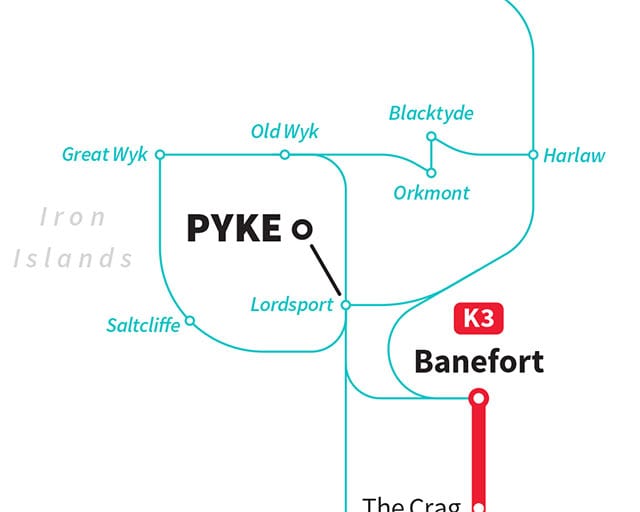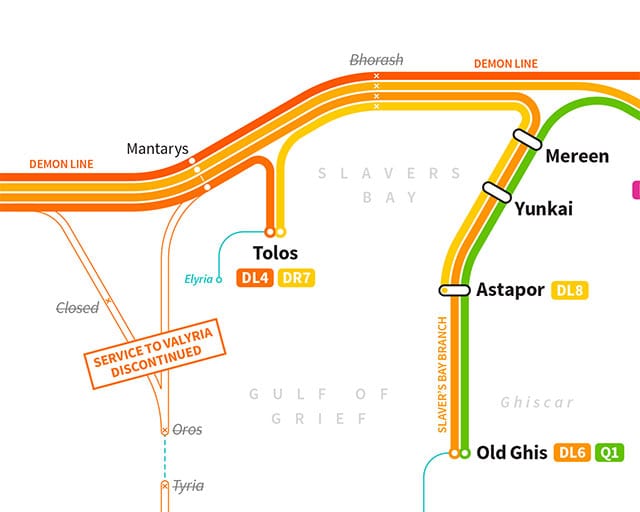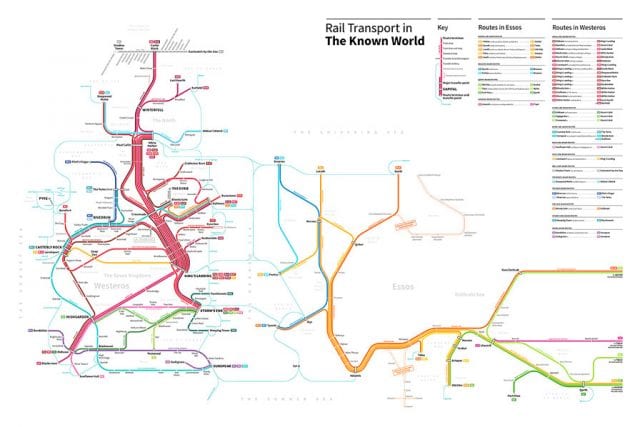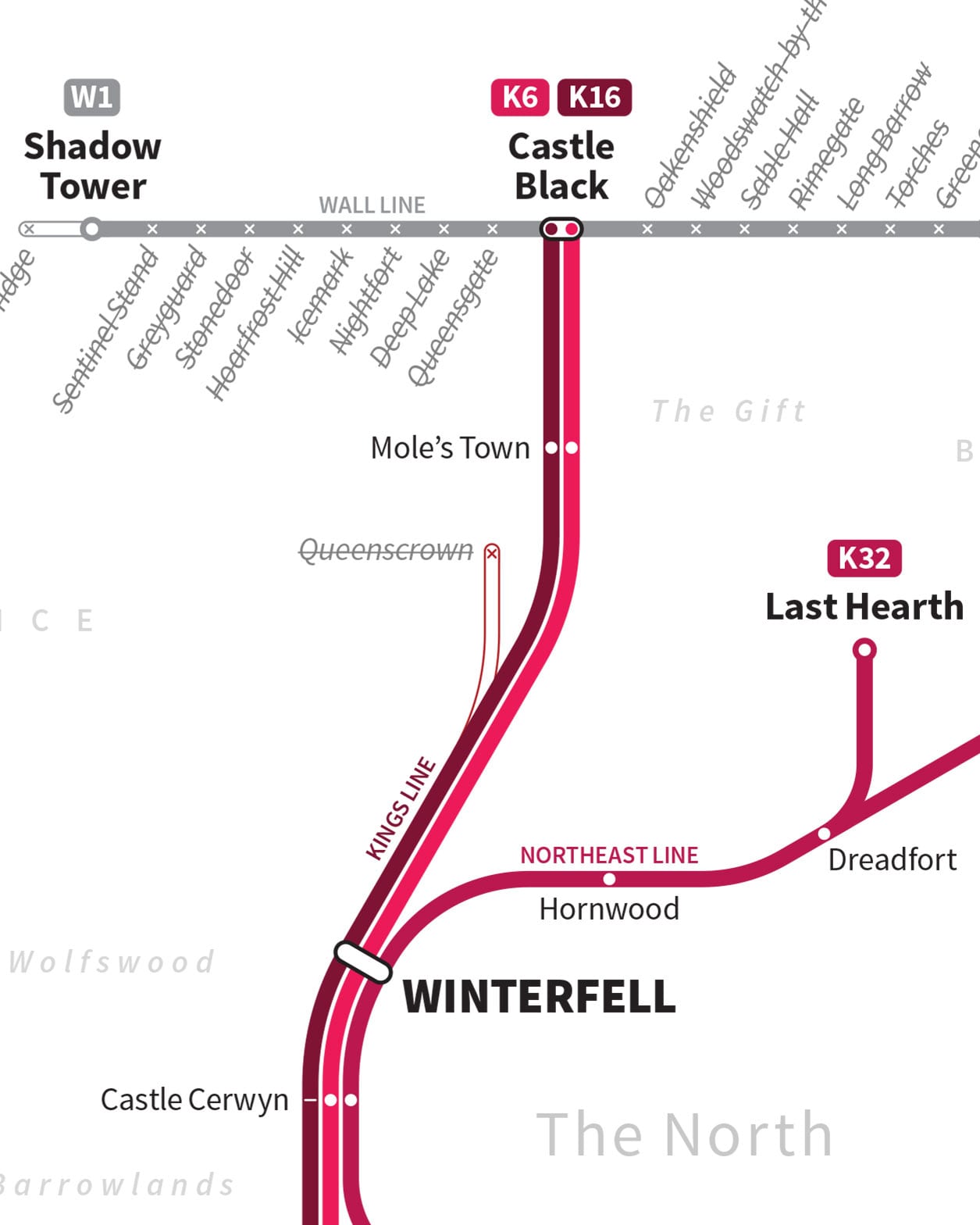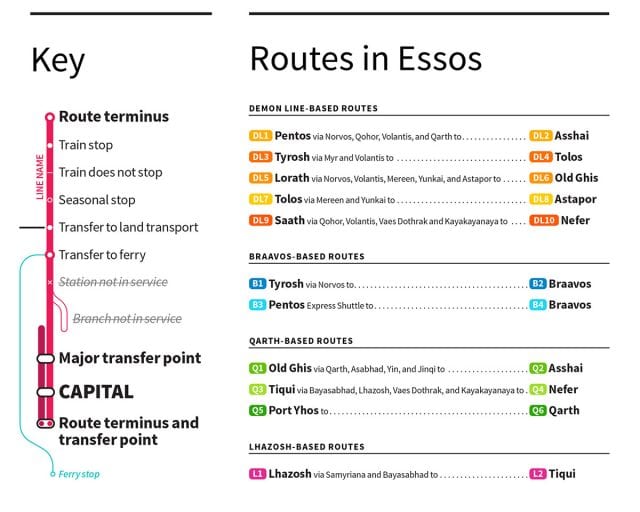 Ab 30 Dollar kann man Prints der Motive Westeros und The Known World erwerben. Mehr über dieses und weitere Projekt des Künstlers könnt ihr auf seiner Website einsehen.
via: theawesomer