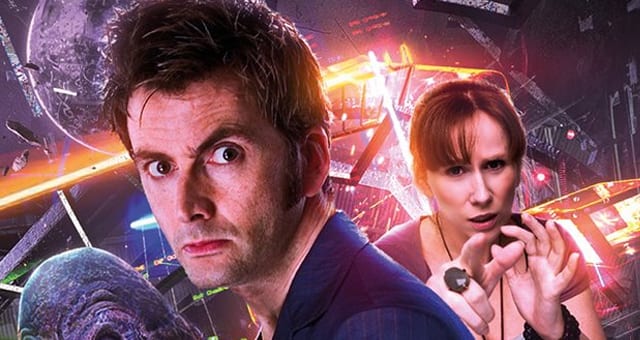 Wir hatten vor einiger Zeit schon auf die neue Doctor Who Hörspielreihe bei Big Finish Productions hingewiesen. Im Mittelpunkt der drei neuen Geschichten wird der 10. Doktor und natürlich Donna Noble stehen. Und wie in der TV Serie werden David Tennant und Catherine Tate ihre Figuren natürlich auch selber sprechen.
Nun wurde der erste Audio Trailer veröffentlicht und sogar ich, der wahrlich kein Freund der TV Serie ist, erkennt in sich eine gewisse Freude, Tennant und Tate in ihren beiden SciFi Paraderollen zu hören.

Die drei neuen Doctor Who Abenteuer werden die Titel "Time Reaver", "Technophobia" und "Death and the Queen" tragen und ab Mai bei Big Finish Productions im Store angeboten. Für Hardcore Doctor Who Fans bestimmt eine lohnende Urlaubs"lektüre".
Bilder: Big Finish / BBC