Im Juni 2016 startet Outcast endlich – die neue Serie von Robert Kirkman. Wir haben Euch schonmal die Idee hinter der Serie und die ersten Minuten des Piloten gezeigt – jetzt wissen wir auch, wer neben Hauptdarsteller Patrick Fugit als Kyle und Wrenn Schmidt als Megan dabei sein wird.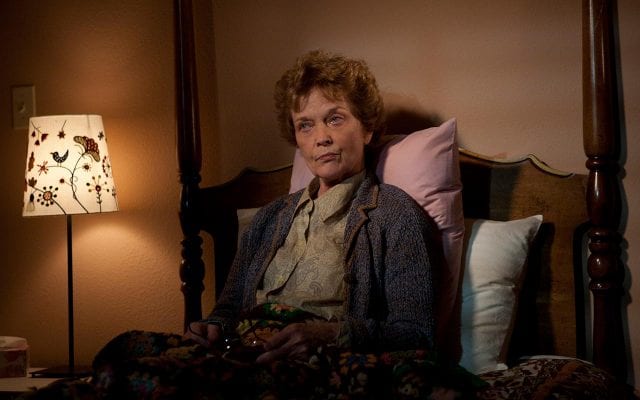 Zum Cast gehören viele sehr bekannte Seriengesichter – ich freue mich schon drauf, einige endlich mal wiederzusehen. Mit dabei sind Philip Glenister (Mad Dogs, Ashes to Ashes), Reg E. Cathey (The Wire, House of Cards), David Denman (How to Get Away with Murder, Akte X), Melinda McGraw (Akte X, Desperate Housewives, Ally McBeal, Mad Men), Grace Zabriskie (Twin Peaks, Big Love, The Killing), Catherine Dent (The Shield), Brent Spiner (Star Trek – The next Generation) und Lee Tergesen (The Americans).
Im Mittelpunkt von Outcast steht Kyle, der seit seiner Kindheit von Dämonen verfolgt wird. Als Erwachsener sucht er nun nach Antworten. Doch was er entdeckt, könnte das Ende allen Lebens auf der Erde, wie wir es kennen, bedeuten. Outcast wird ab Juni 2016 in mehr als 125 Ländern weltweit parallel ausgestrahlt. Robert Kirkman wird auch als ausführender Produzent dabei sein. Für die Musik zeichnet Oscar-Preisträger Atticus Ross (The Social Network, Gone Girl) verantwortlich.