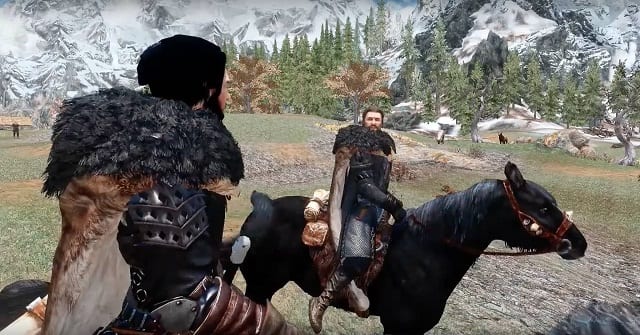 Vor nicht ganz sechs Jahren veröffentlichte HBO mit der ersten Folge der ersten Staffel von "Game of Thrones" eine Serie, die zu den international erfolgreichsten Serien werden sollte. Und es dürfte nur wenige Serienfans geben, die nicht schon mal in die Serie geschaut haben. Wenn ich mich recht entsinne, wäre Anna so ein Fall.
Für alle denen es genauso geht, dem sei ein Trailer zur ersten Staffel "Game of Thrones" ans Herz gelegt. Allerdings nicht der Originale sondern ein Trailer "made in Skyrim". Also aus einem, in einem Computer-Rollenspiel.
Allen anderen natürlich auch. Hergestellt hat diesen Trailer der bei uns schon mehrfach angepriesene YouTuber UpIsNotJump und sein Werk kommt dem Original ganz schön nahe.
Hier mal zum Vergleich das Original.
via: dailydot