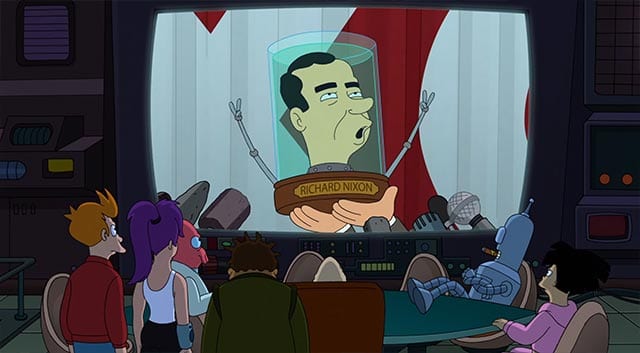 Eine interessante Analyse von kaptainkristian, der anhand von "Futurama" aufzeigt, wie wichtig das Zusammenspiel von Science-Fiction-Inhalten und dem Rückbezug auf unser heutiges Leben ist. Und ein schöner Kommentar auf eine der besten animierten Comedy-Serien aller Zeiten, die einfach ungemein besonders war – was gerade vor dem Hintergrund hervorzuheben ist, dass man damals irgendwie dachte: "Noch eine Matt Groening-Animationsserie?!".
"A look at the show that brought humor and emotion into the sterile world of science and arithmetic."
via: Marco, der Serien mit Bloggen vereint – AWESOME!