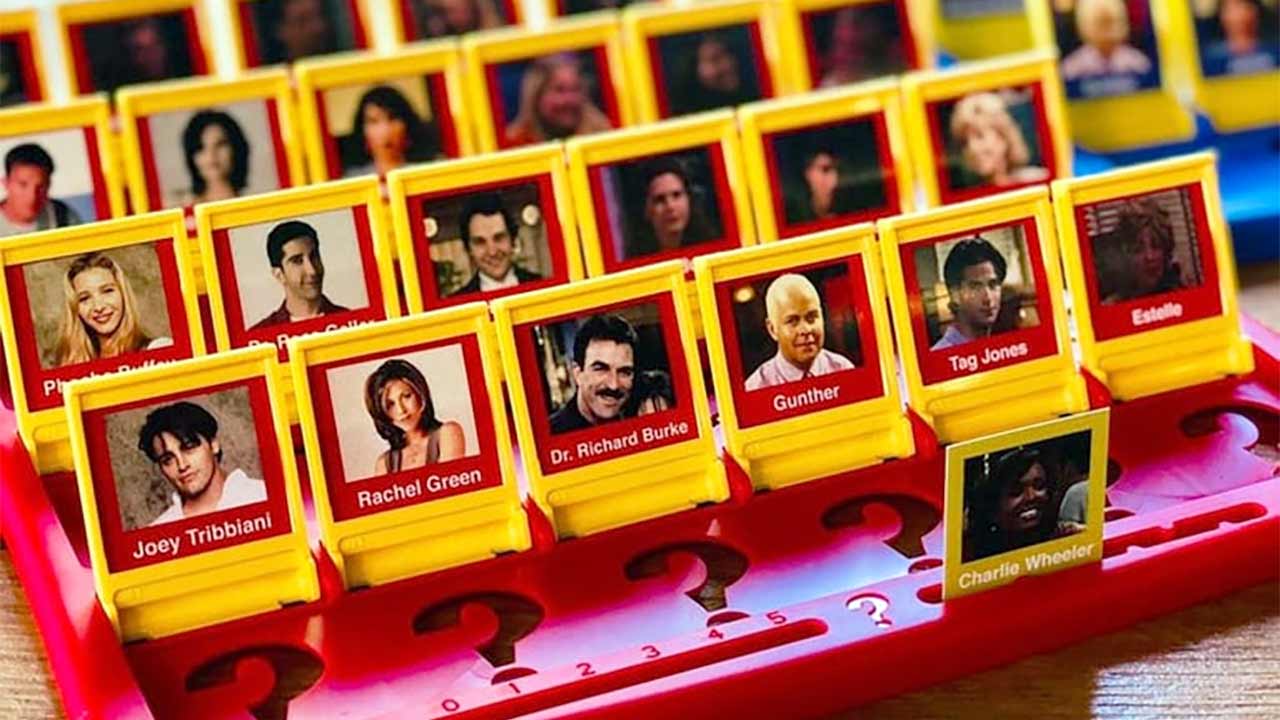 Ihr kennt doch bestimmt noch den Gesellschaftsspiel-Klassiker "Wer ist es?" (Partnerlink), oder? "Guess Who" heißt es im Original, in dem lauter illustrierte Gesichter auf kleinen Klapp-Täfelchen zu sehen sind, die gewisse visuelle Eigenschaften mit sich bringen. Mit Fragen wie "Handelt es sich um eine männliche Person?", "Trägt er eine Brille?" oder "Hat er keinen Bart?" versucht man, die möglichen Individuen einzugrenzen, um letztlich eine gesuchte Figur zu erraten. So weit so witzig, nur eben auch so altbacken. Wie wäre es mit einer Serien-Version davon? Oder gleich mehreren?!
"Treat Yo Self to this custom made tv themed classic guessing game made with YOUR favorite characters!"
Im Etsy-Shop mit dem schönen Namen Bored But Cozy gibt es einige Sets zu tollen Serien wie "Stranger Things", "Friends", "Seinfeld", "Parks & Recreation" oder auch "How I Met Your Mother" zu kaufen. Nur dass die da Titel wie "Eleven & Friends Guess Who", "Ted Mosby & Friends" oder "Cosmo Kramer & Friends Guess Who" tragen. Ach ja – und es handelt sich leider nicht um richtige Spiele, sondern lediglich digitale Downloads von daheim ausdruckbaren Bögen, die man dann ausschneiden und auf sein eigenes Spiel kleben muss. Hm. Das ist dann für 10 Euro finde ich nicht wirklich der Knaller, zumal man sich das doch recht einfach selbst machen können müsste? Klar, dauert ein bisschen, aber der absolute Design-Knüller sind die Varianten hier jetzt auch nicht unbedingt, wenn man nach den Bildern gehen kann.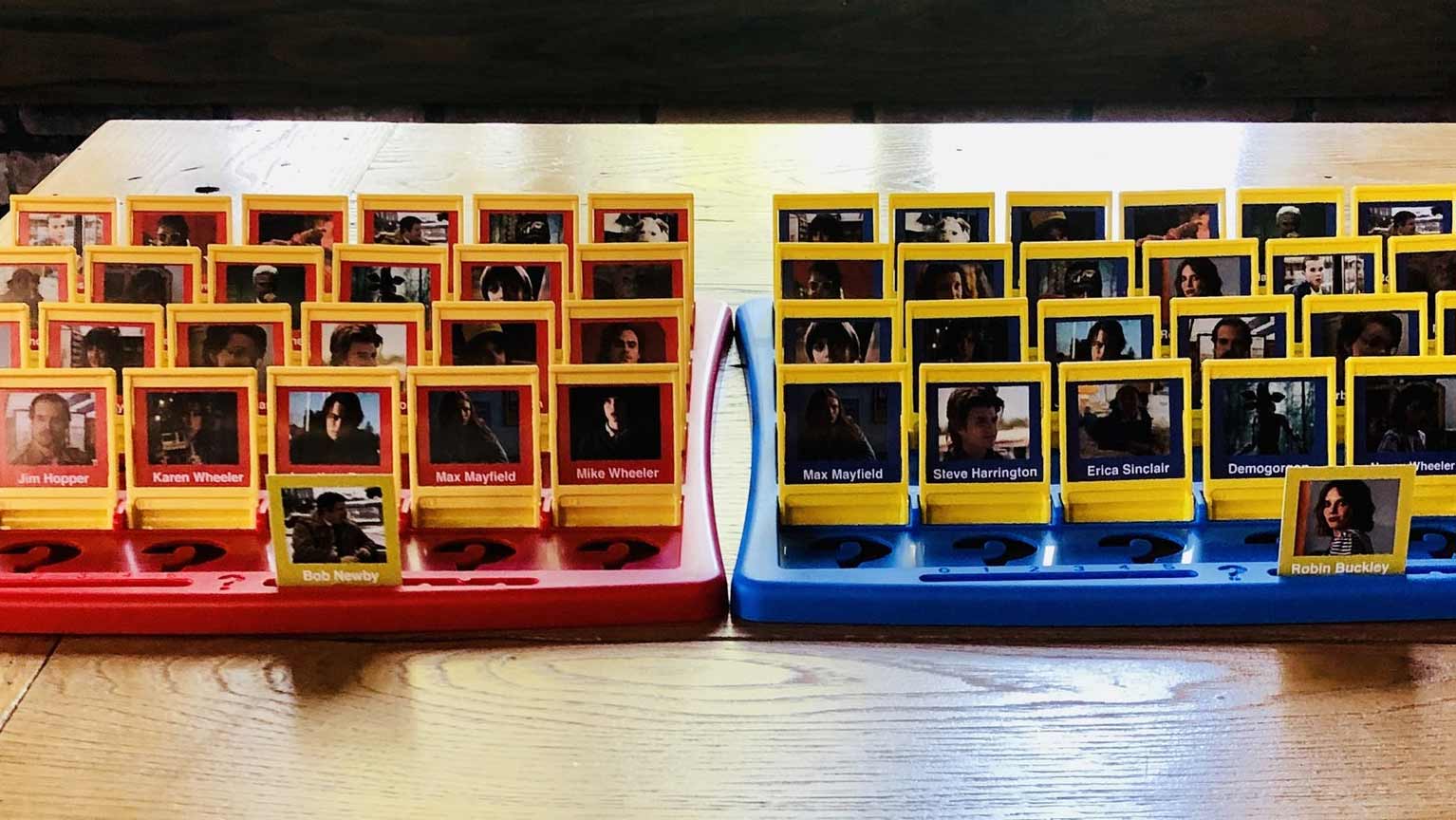 Aber die Idee an sich finde ich super! Denn neben den offenkundigen visuellen Aspekten, die sich auf den Bildchen sehen lassen, lässt sich eben auch ganz viel über die Geschehnisse der Serie abfragen. "Gehört die Person nicht zum Polizeirevier der 'Brooklyn Nine-Nine'?", "Hat sie schon einmal Ross geküsst?" oder "Hat er schon einmal Duff Beer getrunken?" – da macht das Spiel doch gleich doppelt so viel Spaß!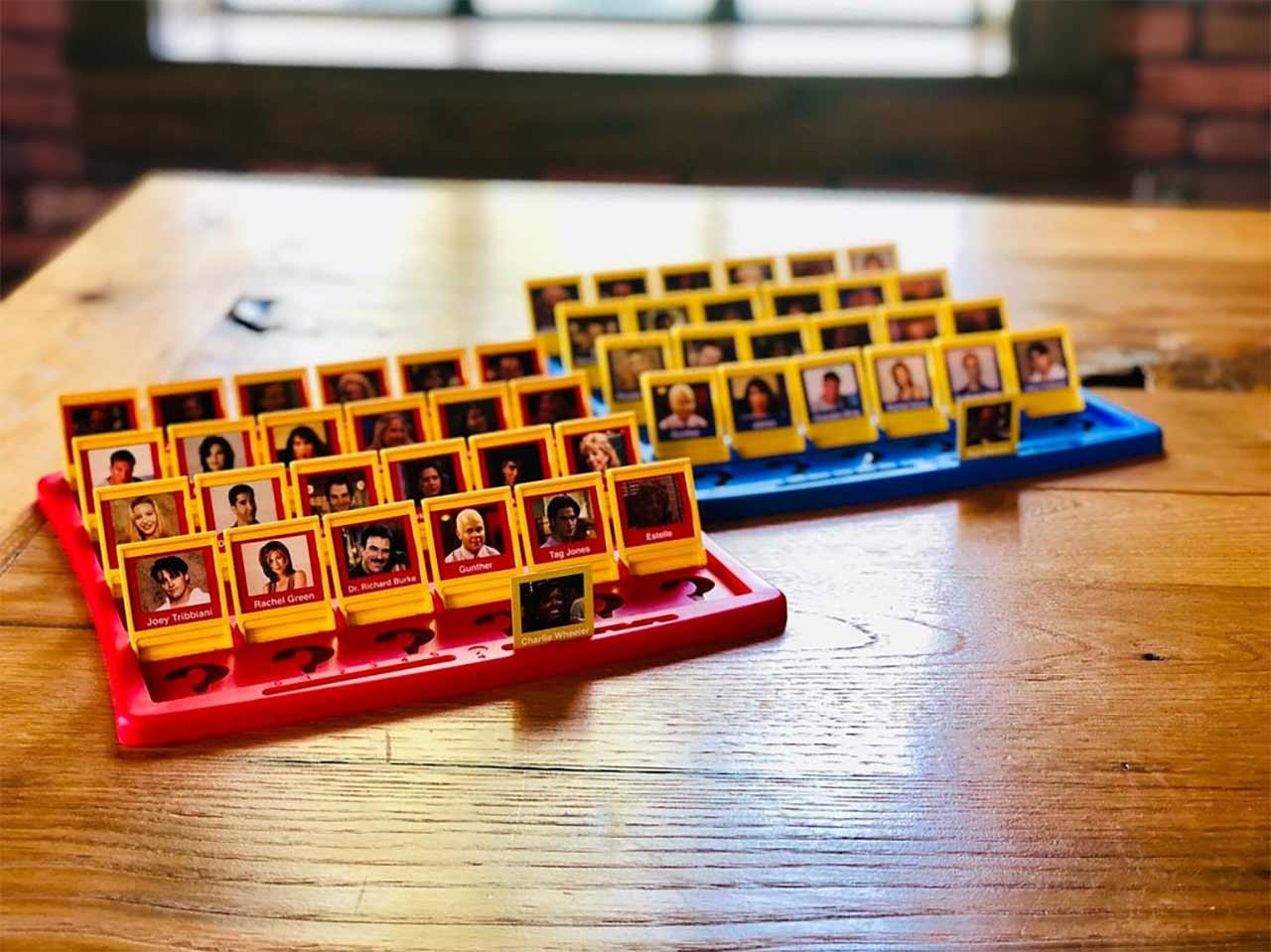 via: fubiz