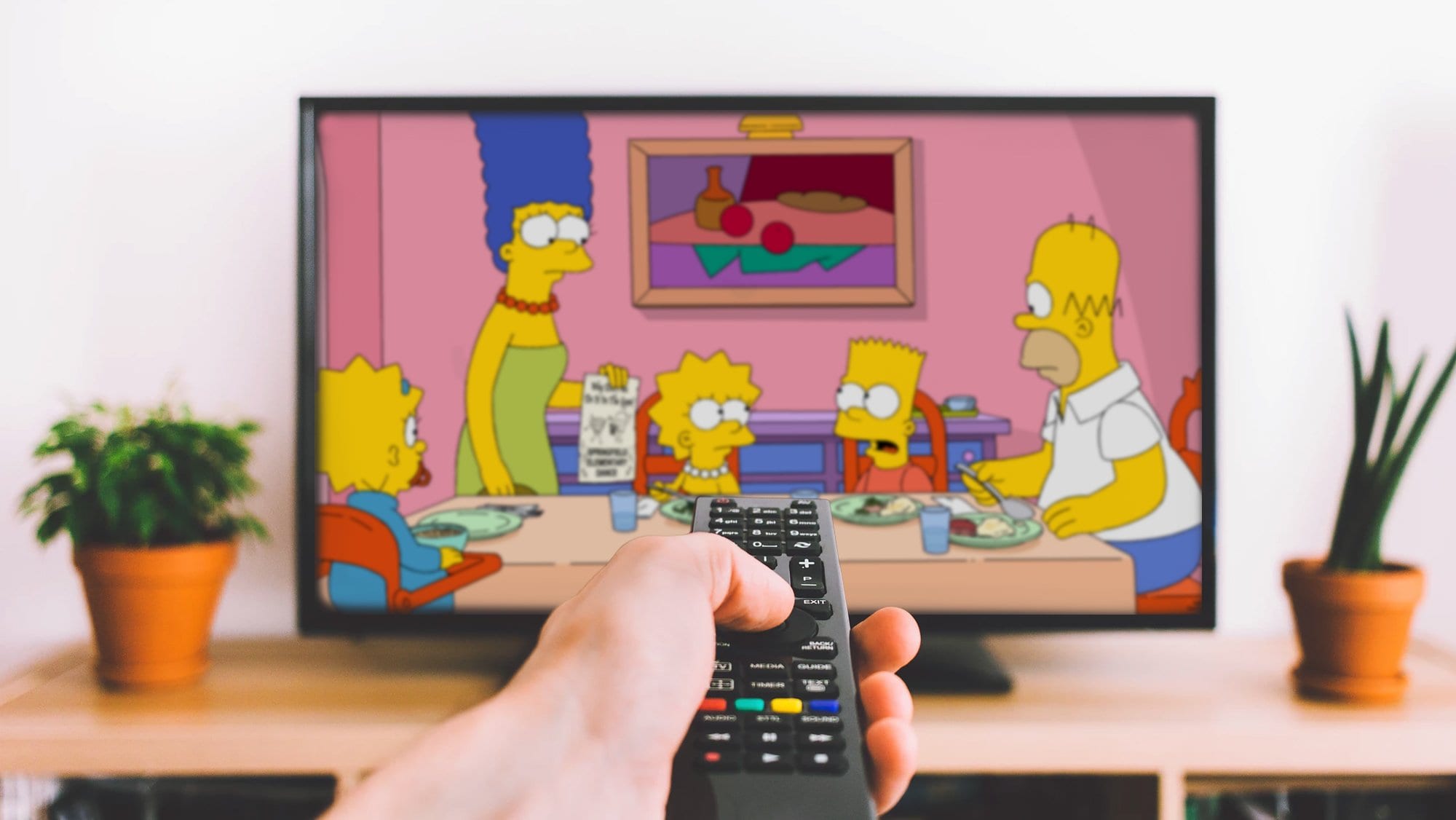 Wer DIE SIMPSONS schaut, mag auch…
Diese Familie kennt nun wirklich jeder. Es gibt sie schon seit Jahrzehnten und irgendwie hat sie uns alle großgezogen. Unzählige Zitate sind in den alltäglichen Wortgebrauch übergegangen und aus MEMES sind sie gar nicht mehr wegzudenken. Ihr kennt sie alle!
"Die Simpsons". Die gelbe Familie aus Springfield. Homer, Marge, Lisa, Bart und Maggie und all die anderen sympathischen und weniger sympathischen Charaktere. ProSieben hat anscheinend unendliche Rechte an dieser Serie gekauft, deswegen läuft sie seit jeher dort hoch und runter. Und klärt uns immer wieder auf sehr humoristische Weise über die aktuelle Gesellschaftslage auf. Sie hat nicht nur den Sieg Trumps vorhergesehen, sie weiß auch, dass Lisa Simpsons danach Präsidentin wird und einmal mehr die Welt rettet. Zum Glück!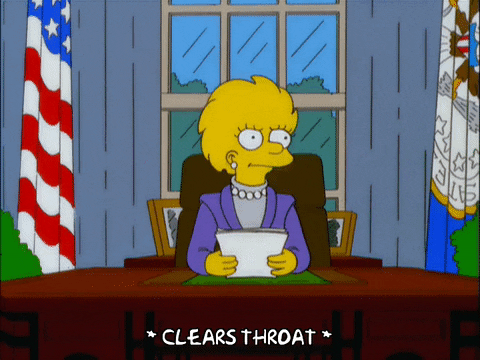 Und wer erinnert sich nicht an die spektakuläre "New York"-Folge? Die verbotenen Anrufe in Moe's Taverne? Die Hundebabys-Folge? Die mehreren Schneeball-Katzen? Homer und der Poncho? "Press any button"? Der Anruf auf der anderen Seite des Erdballs? Ich könnte ewig weitermachen. Diese Serie hat mit ihren Folgen Geschichte geschrieben. Vielleicht auch, weil man alle Wiederholungen tausendmal auf ProSieben gesehen hat.
Aber weil man nun mal einfach nicht immerzu "Die Simpsons" sehen kann, gibt es heute ein paar Alternativen. Obwohl es wohl keine wirklichen Alternativen gibt. "Die Simpsons" ist eine Klasse für sich. Aber es gibt nichtsdestotrotz einige gute, weitere bunte Serien mit einer Prise Gesellschaftskritik und großartigem Humor.
Also eingeschaltet! Zeichentrickmodus an!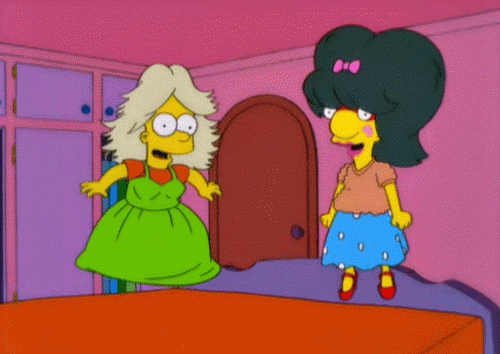 …mag auch FUTURAMA
"Good news, everyone!" Was soll ich sagen. Beide Serien stammen aus der gleichen Feder, sind komplett anders und teilen sich doch einen ähnlichen Humor. Und ich habe mich damals in Leela verliebt, mit Fry mitgefiebert und viel zu viel über Bender gelacht. Es gibt einfach auch hier viele kleine Witze, die bleiben.
Und zwischen all dem, ist es eine wunderbare Serie für Zwischendurch. Mit den Weltallgeschichten, den verschiedenen Ausserirdischen und Planeten. Ein wirklich guter Simpsons-Ersatz.
"Futurama" gibt es auf Amazon, maxdome, iTunes, Google Play, Microsoft, EntertainTV und Sony.
…mag auch FAMILY GUY
Wer hat diese Serie noch nicht gesehen? Tatsächlich ich :) Aber ich habe eine Szene mit einem Frosch gezeigt bekommen, die ein Klassiker sein soll. Und es gibt einfach zu viele Menschen, die mir versichern, dass diese Serie ein würdiger Simpsons-Ersatz ist. Und ich glaube, es braucht nicht viele Worte. Diese Serie ist selbst schon mit ihren vielen Staffeln eine Größe im Zeichentrick-Genre. Also MEME auf, "Family Guy" rein!
"Family Guy" gibt es derzeit auf Amazon, maxdome, iTunes, Netflix, Google Play, Microsoft, EntertainTV, Sony und Videoload
…mag auch AMERICAN DAD
Klingt wie "Family Guy", sieht ein wenig aus wie "Die Simpsons", ist aber total anders. Ein sprechender alkoholabhängiger Außerirdischer im Haus von CIA-Agenten Stan Smith. Und ein deutscher Fisch namens Klaus. Patriotismus pur! Eine Prise skurriler "ALF"-Charme. Und dabei ganz viel Humor auf Kosten von Amerika. Wunderbar.
"American Dad" gibt es auf Amazon, iTunes, Google Play, Microsoft, EntertainTV, Sony, Videoload, Sky Ticket und Sky Go.
…mag auch ADVENTURE TIME
Wenn wir uns "Itchy & Scratchy" wegdenken und einfach mal an die ganze Harmonie der Simpson in ihrer verrückten Welt denken, dann kann man auch nicht anders als "Adventure Time" vorzuschlagen. Gar nicht wegen ähnlicher Charakteren oder Geschichten, aber wegen des Gefühls. Ein kleines Abenteuer, das einen kurz mitnimmt auf eine Reise. In einem farbenfrohen, zuckersüßen Land. Alles ist bunter und fröhlicher. Freundlich und warm. Und wirkt ein wenig so wie das Hypnose-Fernsehen in Japan. Abschalten und anschalten.
"Adventure Time" gibt es auf Amazon, iTunes, Netflix, Google Play und Sky Go.
…mag auch RICK AND MORTY
Haha, und wenn man das Hypnosefernsehen gepaart mit der Hypnosekröte und ein wenig nuklearen Abfall paart, bekommt man "Rick and Morty". Ein Wirrwarr an Scherzen, Gefühlen, Fremdscham, Sarkasmus, Ironie, Derbheit und Fantasie. Diese Serie kann ich nicht beschreiben. Man hasst oder liebt sie. So ist sie eben. Ein Extrem. Sie will nicht gefallen und sie ist sicher kein Mainstream. Aber sie verteilt dabei viele gesellschaftskulturellen Ohrfeigen und das macht sie für mich zu einem würdigen Simpsons-Alternative. Oder nicht wirklich eine Alternative, weil sie sicher nichts für Kinder ist. Vielleicht eher ein Nachttisch. Ein Gewürz zu "Die Simpsons". Eine gute Ergänzung.
"Rick and Morty" gibt es bei Amazon, iTunes, Netflix und Google Play.
…mag auch DRAWN TOGETHER
Eine ähnliche Kategorie wie "Rick and Morty". Definitiv nichts für Kinder. Und die erste Reality-Show mit Zeichentrickfiguren. Eine Serie aus einer Zeit, in der es nie genug Realiy-Shows gab. Nicht nur "Big Brother", "Real Life", "Bauer sucht Frau" und wie sie alle hießen. Menschen beim Mensch-sein zu sehen. Und in die tiefen Abrgünde schauen. Am Liebsten von Promis oder dem Abschaum der Gesellschaft. Einfach mal Mäuschen spielen und zugucken, wie es bei anderen ist.
Und da steigt "Drawn Together" ein. Nimmt sich diesen Voyeurismus und führt ihn uns vor. Mit überzeichneten Zeichentrick-Helden. Einem schwulen Superman-Ersatz, die fiese Disney-Prinzessin oder der Standard-Japan-Pokemon-Charakter. Alle unter einem Dach zeigen ihre wahren Gesichter und sind dabei böse und derbe. Es ist nichts für zarte Gemüter, aber wenn man unter die dicke Schicht von Farbe schaut, findet man auch hier Gesellschaftskritik. Und sehr schrägen Humor.
"Drawn Together" gibt es bei Amazon und iTunes.
…mag auch SOUTH PARK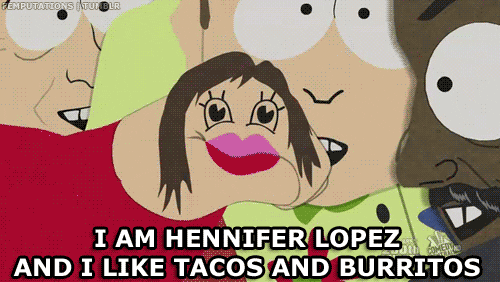 Diese Serie braucht nicht wirklich eine Erklärung. Früher lief sie noch auf MTV und war ganz neu. Zwei Typen, die einfach mal eine Zeichentrickserie machen wollten und dabei alles selbst synchronisieren. Mit viel, viel, viel Fäkalhumor.
Und dieses Konzpt ging auf. Die Fanbase ist riesig, es gibt inzwischen das zweite ernstzunehmene Videospiel und viele Staffeln. Wer aber noch nie reingeschaut hat, sollte dies unbedingt mal machen. Einfach nur, um zu wissen, dass man mit dem pubertierenden Humor nix anfangen kann. Oder ihn großartig findet. Oder eben die Gesellschaftskritik dahinter.
"South Park" gibt es auf Amazon, iTunes, Google Play, Microsoft und Sony.
Ein Spiegel unserer Gesellschaft
Beim Schreiben fällt es mir jetzt auf. Es gibt wenig Formate, die so vehement und radikal Gesellschaftskritik üben wie eben Zeichentrickserien. Was reale Serien sich kaum trauen, kann in einem Zeichentrick einfach mal gemacht werden, weil es ein Augenzwinkern dazu gibt und ein "Wer nimmt uns denn schon ernst? Wir sind doch nur ein Cartoon!". Wer also wissen will, wie es um unsere Gesellschaft steht, schaut genau hin.
Und wer einfach nur mal abschalten und lachen will, kann genauso gut die Serien schauen. Sie sind einfach für alle. Also nicht alle. Aber fast.