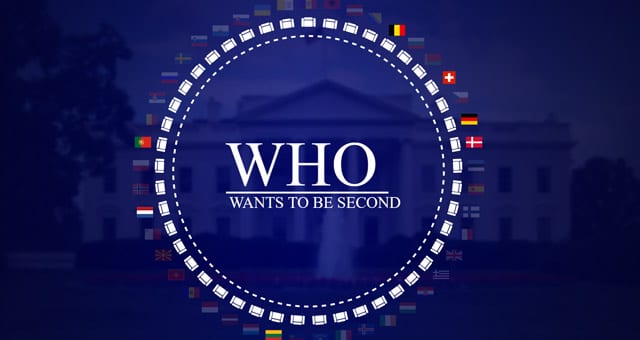 Wer nur ein wenig in den Sozialen Medien unterwegs ist, wird in den letzten Tagen an einem Videoclip nicht vorbeigekommen sein: "The Netherlands welcomes Trump in his own words!". Hier hatte sich eine holländische Late Night Show dem Slogan von Donald Trump angenommen und darum geworben zumindest an zweiter Stelle im Streben um internationale Aufmerksamkeit und Wichtigkeit genannt zu werden. Und dabei wurde dem neuen US Präsidenten auch noch gleich das kleine Land am Rande Europas vorgestellt. In einer sehr lustigen Art und Weise, nie wirklich böse aber auch auf eigene Kosten.
Dieses Video hat nun die NEO Magazin Royale Redaktion zum Anlass genommen, nicht nur es zu kopieren und eine deutsche Version herzustellen, nein, sie hat versucht in jedem europäischen Land Gleichgesinnte zu finden – also die dortigen Late Night Shows – um auch sie von einem europaweiten gemeinsamen Projekt zu überzeugen: "Who wants to be Second?". Die Idee war und ist, die Idee der Holländer aufzunehmen und auf das eigene Land umzumünzen. Nicht um den Holländern etwas wegzunehmen sondern den Europäern (und Donald Trump) etwas zu geben. Nämlich unterhaltsame Minuten und jede Menge Fakten zu Lachen.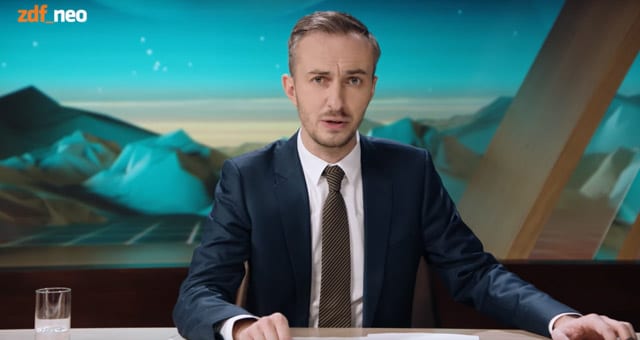 Und in der ersten Welle des gemeinsamen Projektes konnten schon fünf weitere Late Night Shows (Schweiz, Dänemark, Portugal, Belgien und Litauen) überzeugt werden und deren Videos stehen nun auch seit gestern Abend gemeinsamen online zur Verfügung – nach dem sie natürlich in deren Late Night Show gezeigt worden sind. Und weitere Shows sollen und werden folgen. Und ich finde das nicht nur in Sachen Trump sondern vor allem in Bezug auf etwas gemeinsames Europäisches großartig. Über die einzelnen Umsetzungen kann man nun unterschiedlicher Meinung sein. Aber da jedes Land auch sehr viel Humor auf eigene Kosten einbringt, wird man als Nichtkenner die Anspielungen einfach nicht verstehen. Mein aktueller Favorit wäre übrigens der Beitrag der Schweizer.
Sämtliche Videos findet man kompakt auf der Webseite everysecondcounts.
Bilder: everysecondcounts.eu | zdf neo